Dermapen Microneedling
Conveniently located to serve the areas of Sunset Beach, Newport Beach, Redondo Beach, Orange, Dana Point and Orange County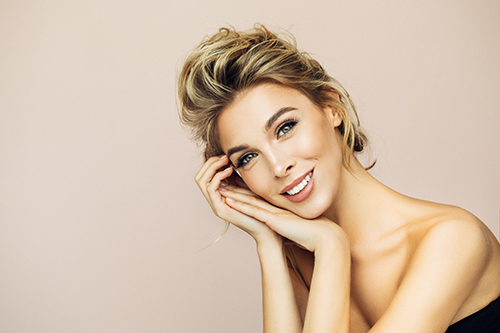 The Dermapen microneedling pen uses sterile, individually-sealed, disposable needle cartridges for optimal patient safety and comfort. Every Dermapen needle tip is actually made up of 12 smaller needles, which use proprietary technology to penetrate vertically into the skin. This creates small, micro-skin channels, while stimulating the skin's natural ability to heal itself and increasing the production of new collagen — which is the formation of strong, insoluble fibers that serve as connective tissue between cells.
Before and After Photos
These micro-skin channels carry up to 80% more topical nutrients, allowing penetration deep into the dermis fibroblasts, feeding the cells found in the dermis and basal layers. This increases the absorption of active ingredients into the skin, stimulating repair at a cellular level and accelerating the regeneration of the skin's epidermal cells.
This treatment is similar to laser treatments, but without the severe side effects or the long recovery time. Adding to that benefit, studies have shown that Dermapen treatments are more effective than traditional microdermabrasion and chemical peels, due to how the disposable needles reduce the risk of cross-contamination. The adjustable needle depth also allows treatment that adapts to individual client's needs.
Cost
Microneedling w/ Amp or Kit – $400
Microneedling w/o Ampoules – $300
Microneedling w/ PRP – $600