EmSculpt NEO
Conveniently located to serve the areas of Sunset Beach, Newport Beach, Redondo Beach, Orange and Orange County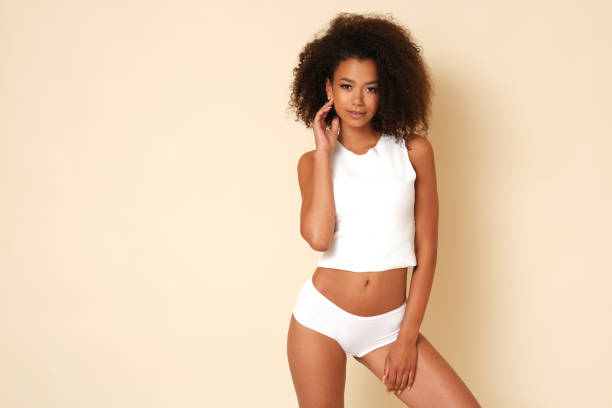 EmSculpt Neo is a non-invasive body contouring system that builds muscle and burns fat.
EmSculpt Neo uses innovative dual technologies that make this system unlike any other on the market. In fact, multiple clinical studies on EmSculpt Neo documented results that far surpassed the outcomes of any other body contouring system currently in use!(1)
Part of being human is the drive to push the limits, and to accomplish feats beyond what the human body is incapable of. EmSculpt Neo works with your body to tone muscle, and eliminate fat in ways that were previously impossible. At the same time, EmSculptNeo burns fat the way nature intended – intense muscular activity – with the aid of innovative modern technology.
How it Works
EmSculpt Neo is changing the world of body contouring. The secret is its groundbreaking combination of proven technologies.
High-intensity focused electromagnetic (HIFEM) technology was introduced in 2018. Delivering these focused electromagnetic fields into a targeted area of the body causes muscle contractions. Like an intense workout, these waves simultaneously tone muscle and reduce fat.(2) Radio Frequency (RF) waves are electromagnetic waves that have many applications for aesthetic benefits. RF waves are a versatile source of useful heat that stimulates the growth of collagen, melts fat, and increases muscle development.
Emsculpt Neo uses a proprietary combination of HIFEM and RF for ultimate results.
This device delivers HIFEM and Synchronized RF energies simultaneously through a single applicator that can be applied to several areas of the body. The combination of muscle contractions and targeted heating in fat and muscle tissues results in a synergy that leads to dramatic effects.
Emsculpt Neo can be used on the arms, thighs, abdomen to burn fat and build muscle. It can even be used on the buttocks to develop those ideal, voluptuous curves.
Get started on sculpting the strong, lean body of your dreams. It's never been easier. Contact the friendly team at DermFx today.
Benefits
The EmSculpt Neo does what a normal workout can't. In fact, just one EmSculpt Neo Session stimulates 20,000 muscle contractions. Imagine how long it would take to do that many sit ups! But, EmSculpt Neo goes beyond what normal exercise can do. A regular workout can't deliver muscle hypertrophy, and this is exactly where the EmSculpt Neo shines. Usually, when we exert our bodies, we are actually straining our muscles and causing tiny tears in the muscle tissue. This forces the tissue to multiply muscle fibers in order to repair the damage. This process is known as hyperplasia – growth of muscle due to an increase in the number of muscle fibers. However, the EmSculpt Neo is also able to cause muscle hypertrophy – an increase in the size of the existing muscle fibers. In other words, it works with what you've got. Because of the heating by the RF waves, this hypertrophic effect is enhanced, making your existing muscle larger and more defined. Furthermore, patients reported that these heated muscle contractions were described as stronger and less fatiguing than muscle contractions in normal temperatures.(1)And at the same time, the RF heating is eliminating fat cells. EmSculpt Neo is truly a winning combination.
Advantages of EmSculpt Neo
Increased blood flow
Faster removal of toxins
Less muscle soreness and fatigue
Faster metabolism
Eliminates fat
Candidates
EmSculpt Neo is for anyone who wants to build muscle effectively, and burn fat efficiently. It's proven effective for men and women, regardless of age or body type.
It's FDA approved for people with BMI's up to 35, unlike its forerunner, which could only treat a maximum BMI of 30. But, EmSculpt Neo is not just for aesthetic improvement. This technology offers a way for those who are unable to exercise because of an injury or medical condition to build the muscle they need for rehabilitation. EmSculpt Neo also helps strengthen the muscles adjacent to the area being treated. Patients have found that when receiving treatments on their abdomen, their back was also strengthened. It's also an excellent solution for patients who find that despite their best efforts, they are not achieving the results that they need or desire.
DermFx welcomes you to their offices in Orange County and the South Bay. Make an appointment and experience the results yourself.
Personal Consultation
Before you get started with EmSculpt Neo, you'll have a private and confidential personal consultation at one of our four offices. Our doctors will make sure that you are within the target weight range and body fat measurements, and recommend a schedule of sessions that will get you the results you desire. DermFx is the right place to come for body contouring.
Our providers have extensive training and comprehensive experience in advanced body contouring techniques. They want to help you achieve all of your aesthetic goals.
Come in and see for yourself. DermFx is conveniently located to serve the areas of Sunset Beach, Newport Beach, Orange, Dana Point and Redondo Beach.
Procedure
An EmSculpt Neo session is easy to fit into your schedule. If you can spare 30 minutes, you can achieve hours of results. Just arrive at one of our 4 offices, lie down, and EmSculpt Neo does the rest. The applicator is placed on your abdomen, buttocks, thighs or arms. For the next 30 minutes, you'll feel a concentrated, but not unpleasant heating sensation and experience muscle contractions. Once the procedure is completed, you can get up and get right back into your day. EmSculpt Neo sessions are usually scheduled as four 30-minute treatments, 5-10 days apart.
Recovery
After your EmSculpt Neo session, you'll feel no different than if you had just crushed your workout! In fact, the only side effect that patients in clinical trials reported was mild muscle soreness the next day, which soon vanished.
Results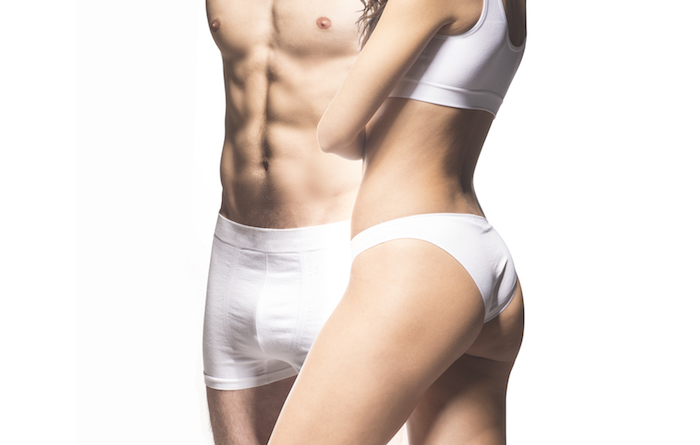 In a study submitted to the FDA, patients showed a reduction in abdominal fat by 29.8% at just three months after treatment.(1) Simply put, EmSculpt Neo delivers results. MRIs revealed simultaneous muscle growth and definition, and fat reduction only 2 months after treatment, and again 6 months later. (3) Why wait? Get real and lasting results, and feel great in a stronger, leaner body.
Complementary Procedures
While EmSculpt helps you get the body of your dreams, why not improve other areas of your body, and save some money at the same time? Consider a membership with DermFx! This monthly subscription allows you to pick one treatment a month from some of our most in demand and popular cosmetic procedures today. This is a great incentive to finally address what's been holding you back. Maybe you've been regretting a tattoo, or are just tired of having to shave over and over… Your membership will include treatments like tattoo removal, microneedling, and laser treatments. Plus, you'll receive 10% or 20% off all other services from DermFx. This is a package that will turn you into the total package!
Cost
During your personal consultation, DermFx will listen carefully to your goals and work with you to find the most effective course of treatment. Your satisfaction comes first. Depending on your desired results, our doctors will determine how many EmSculpt Neo sessions you may need, and what other treatments might benefit you.
FAQ
Does EmSculpt Neo really work?
In a word, yes.  Clinical studies have shown that this dual action technology delivers real results.  Those in the study were given MRIs, which revealed lasting improvements.
What does EmSculpt Neo therapy feel like?
Because of the combined HIFEM and RF technologies, you'll feel rapid muscle contractions, and also a targeted heating sensation in the area being treated.  Some patients have compared the sensation to a hot stone massage.
What areas of the body does EmSculpt Neo work on?
EmSculpt Neo is FDA approved for the abdomen, buttocks, thighs and arms.  It's the only body contouring system that builds and tones muscle and eliminates fat. 
How long will Emsculpt results last?
Just like your gains at the gym, your taut, toned results from a series of EmSclupt Neo treatments will endure as long as your efforts to maintain them. Typically, patients will enjoy the benefits of EmSculpt Neo for six months to a year. But, your results will last far longer if you commit to a healthy diet, frequent exercise and regular EmSculpt Neo sessions to achieve a chiseled, sculpted look. 
References
Robert Weiss, M. D., M. D. Brian Kinney, and M. D. Carolyn Jacob. "EMSCULPT NEO Simultaneous emission of novel Synchronized Radiofrequency and HIFEM (magnetic fields) in a single applicator for fat elimination and muscle building." Retrieved 1/15/2021 from https://351face.com/wp-content/uploads/2020/11/Emsculpt_neo_CLIN_Mechanism-of-action-paper-full_ENUS100.pdf
Hoffmann, K., Soemantri, S., Hoffmann, K. et al. Body shaping with high-intensity focused electromagnetic technology. J Ästhet Chir 13, 64–69 (2020). https://doi.org/10.1007/s12631-020-00220-2
Kinney BM, Lozanova P. High intensity focused electromagnetic therapy evaluated by magnetic resonance imaging: Safety and efficacy study of a dual tissue effect based non-invasive abdominal body shaping. Lasers in Surgery and Medicine. 2018;51(1):40-46. doi:10.1002/lsm.23024