CoolSculpting Elite
Conveniently located to serve the areas of Sunset Beach, Newport Beach, Redondo Beach, Orange, Dana Point and Orange County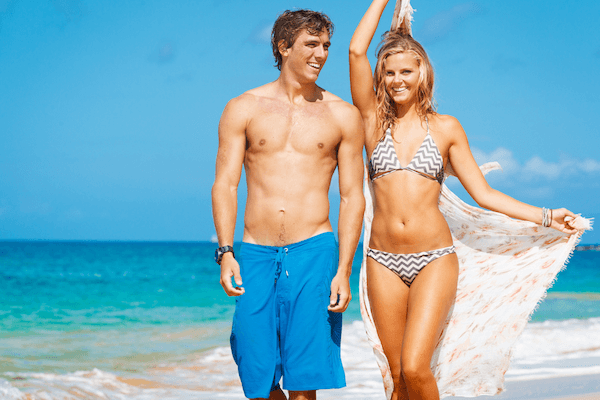 CoolSculpting Elite is the latest device in the CoolSculpting family to treat unwanted fat cells with non-invasive, cryogenic energy. The original CoolSculpting system was approved by the FDA in 2010, and it quickly became a popular way to eliminate fat without surgery or downtime. CoolSculpting Elite features advanced technology that makes it even faster and more effective. After one simple 30-minute session, patients can resume their daily routine while fat cells gradually process out of their bodies. To see how CoolSculpting Elite can chisel away unwanted fat, schedule a personal consultation at one of our five locations. Find the one nearest to you by visiting our locations page! Our locations include Sunset Beach, Newport Beach, Redondo Beach, Orange, and Dana Point.
Before and After Photos
Two Types of Fat
When talking about unwanted fat, there are two different types of fat –– and they aren't created equal. Deep in our body, mostly centered around our organs, is visceral fat. When our body is in a caloric deficit and needs to burn readily stored energy, it turns to visceral fat to keep the surrounding muscles nourished.[1] Successfully completing a weight loss program will eliminate excess visceral fat. The other type of fat is called subcutaneous fat and rests just between the muscle and the skin. It acts as a blanket under the surface of our skin to regulate heat loss and protect against the spread of dermal infection. Because it plays such a pivotal role in the safety and health of the body, subcutaneous fat lingers on our physique well after we've reached our goal weight. It can mask muscles. This is the type of fat CoolSculpting Elite targets.
About Cryolipolysis
In 1970, doctors discovered a decrease in fat cells in the cheeks of small children that frequently ate popsicles. By the doctors' account, the freezing temperatures killed the fat cells in the infants' cheeks, causing little dimples to appear in the middle. This observation led to the discovery of non-invasive fat reduction through freezing temperatures. The clinicians found that lipid-rich cells like fatty tissue are more susceptible to cold injury than their surrounding water-rich tissue like muscles, skin, and connective tissues.[2] This is why only fat cells are affected during a CoolSculpting Elite session, and the surrounding tissue is left completely untouched!
What Makes It Elite?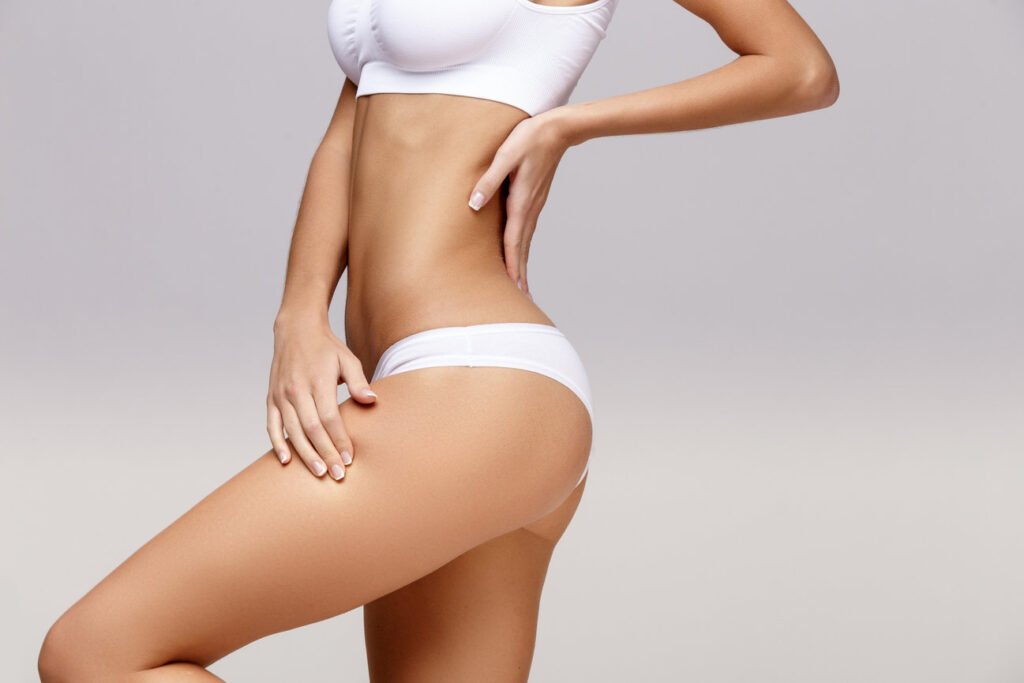 CoolSculpting Elite carries the same restorative, effective power as traditional CoolSculpting. The main difference between the two is that CoolSculpting Elite has larger, dual applicators that can treat a greater surface area than the traditional CoolSculpting device. This means a patient can have more than one area treated during a single session or increase the size of the area they have treated. When used in clinical trials, CoolSculpting Elite proved to leave patients remarkably satisfied with their results weeks after their final session! [3]
*RESULTS MAY VARY
Benefits
When it comes to losing weight, fitness and lifestyle gurus point to diet and exercise as the only facilitators of genuine fat loss. While a caloric deficit and high activity level can burn visceral fat, the stubborn layer of subcutaneous fat often seems impenetrable with diet and exercise alone. However, with CoolSculpting Elite, we give patients a reliably quick, easy, and effective solution to losing cumbersome fat.
*RESULTS MAY VARY
Non-Invasive
The CoolSculpting Elite's applicators safely suction to the surface of the patient's skin and draw in the fatty tissue. Unlike other fat-loss procedures like liposuction, CoolSculpting Elite is non-surgical and requires no incisions or anesthesia. Once the cryogenic energy brings the fat cells to freezing temperatures, patients report feeling no pain whatsoever. They say the fatty tissue only feels numb.
No Downtime
Because the fat cells exclusively absorb the cryogenic energy, surrounding tissue will be left unaffected and unaltered. This means that you will not have to wait around, focusing on recovery. Right after your CoolSculpting Elite session, you will be able to resume your daily routine. Also, unlike other fat-loss procedures, CoolSculpting requires no anesthesia, so you will be able to drive yourself home right after your appointment.
Real Results
Since its introduction into the aesthetics market, CoolSculpting technology has helped millions of patients worldwide to see effective results. In studies, patients who underwent CoolSculpting treatment lost 20% of their fat tissue in the treated areas after 2 months and 25% after 6 months.[4] Our CoolSculpting patients continually return to have different areas treated, and now, with CoolSculpting Elite, we can treat more than one area at once!
*RESULTS MAY VARY
Several Treatable Areas
CoolSculpting Elite is FDA approved to treat several areas:
Abdomen
Double Chin
Love handles
Arms
Legs
Back bulge
Buttocks
Banana roll (unwanted fat under buttocks)
Candidates
For those interested in seeing how CoolSculpting Elite can help them achieve their desired aesthetic goals, please schedule a personal consultation at one of our five Southern California locations. It is important to note that CoolSculpting Elite is not a weight loss surgery but rather a fat loss treatment. It is only FDA-approved for patients with a normal, stable BMI. We ask our patients who are interested to be at a healthy weight because any subsequent weight gain will diminish results. To schedule a consultation with us, fill out this online form, and a member of our team will be with you shortly!
Personal Consultation
If this is your first time, we will begin with a brief new patient intake form and a physical examination. Many patients with stubborn, unwanted fat have other cosmetic concerns. Some wish for stronger, more toned muscles after losing the stubborn layer of subcutaneous fat. For these patients, we often recommend Emsculpt or CoolTone: a muscle-building device that strengthens and thickens fibers with 20,000 contractions in only 30 minutes. Once we have learned about your aesthetic desires, we will construct a comprehensive treatment plan to address each concern. Before leaving our care, we will give you a list of preparatory steps. If you are only receiving CoolSculpting Elite, there are no specific preparations needed!
Procedure
At the start of your CoolSculpting session, we apply the cryogenic applicator to your target areas. You may feel a little discomfort until the fat cells drop to freezing temperatures. Once the applicator drops and keeps the fat cells at these levels, the area(s) feel numb. Under the surface of your skin, the fat cells are disconnecting from their connective tissue and absorbing the cold energy. This process causes the cells to lose their cellular integrity and rupture. Over the next couple of weeks, the body dispels the targeted fat through the lymphatic system and out of the body. Once we have addressed each one of your target areas, you are free to leave our care and resume your daily routine! Many of our patients say CoolSculpting Elite is the perfect lunch break procedure.
*RESULTS MAY VARY
Recovery
Much like preparing for your CoolSculpting Elite procedure, recovery is also less extensive than other body contouring procedures. The treated areas may be numb for a couple of hours after your session. Be sure to stay well hydrated during this time. Some patients report minor bruising in the treated areas, and others note that they experience lingering itching and tingling. These symptoms will resolve in the coming weeks. After that, the area will return to its new, slimmer normal.
Results
After a couple of weeks, you will gradually notice the target area(s) go down in size and volume. You will start to see a slimmer, more sculpted contour that accentuates rather than mars your physique. With continued dieting and exercise, you will be able to sustain these remarkable results for months to come!
*RESULTS MAY VARY
How Much Does CoolSculpting Elite Cost in Southern California?
The cost of your CoolSculpting Elite will depend on the number of areas you have treated as well as any additional treatments you include in your comprehensive treatment plan. We will discuss and determine the final price of your treatment during your initial consultation. For those interested, please visit our pricing page to learn more about our exact prices. If you would like to see what monthly specials we have available, check out our specials page by clicking here. To keep all of our readers informed about the latest in the aesthetics world, we also publish a blog on all the latest trends in the aesthetics community.
References