Cooltone
Conveniently located to serve the areas of Sunset Beach, Newport Beach, Redondo Beach, Orange, Dana Point and Orange County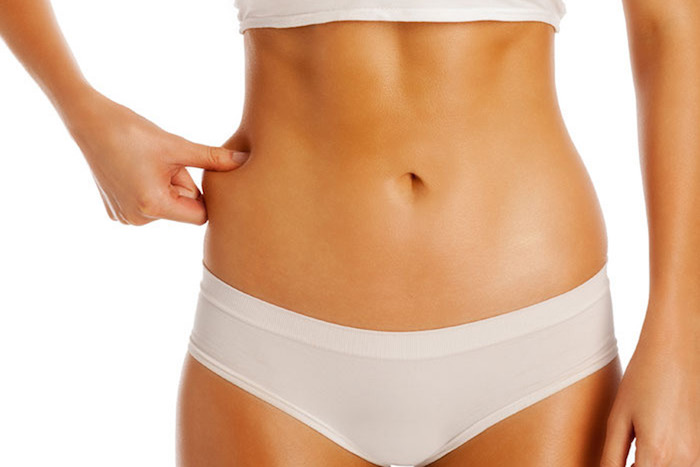 CoolTone is an FDA-approved body contouring system that tones muscles. Unlike other body contouring systems that only remove fat, CoolTone targets specific muscle systems for improved strength and definition. CoolTone is non-surgical and non-invasive: it can get the results that hours of exercise can't.
So what's the secret? Cool Tone uses electromagnetic muscle stimulation (EMMS). The EMMS technology painlessly penetrates layers of skin and fat to activate the underlying muscles. There are no knives or needles necessary. CoolTone uses liquid-cooled applicators that rest on the surface of the skin.
Studies have proven that EMMS sessions are easy to tolerate and achieve real results. 80% of patients in one study reported being extremely satisfied with their results. (1) Best of all, sessions are fast and there's no downtime or recovery. The only side effect reported was mild muscle soreness in the 24 hours following a session. Patients today are busier than ever and want to look their best without sacrificing their schedules. (2) CoolTone has stepped up to plate, and DermFx Med Spa is pleased to offer this exciting new body contouring technology.
If you're looking for better strength and definition in your abdomen, thighs, and buttocks, you won't have to move a muscle: CoolTone does it for you.
It couldn't be easier. Plus, if you're in Orange County, there's a DermFx office near you. We have convenient locations in Sunset Beach, Newport Beach, Dana Point, Redondo Beach, and Orange. Call 1-800-MY-BOTOX to schedule a personal consultation and learn more about what CoolTone can do for you.
About Body Contouring
Life in Southern California often means having a body that's beach-ready year-round. There are plenty of options when it comes to removing pesky fat. CoolSculpting and Venus Legacy are popular and effective treatments. But without an underlying shapely support of
toned muscle, you may feel that your physique falls flat. CoolTone can ensure that you have smooth curves and chiseled definition in all the right places. This technology is FDA-approved to improve abdominal muscles, thighs, and buttocks: all the places that can be the trickiest to tone!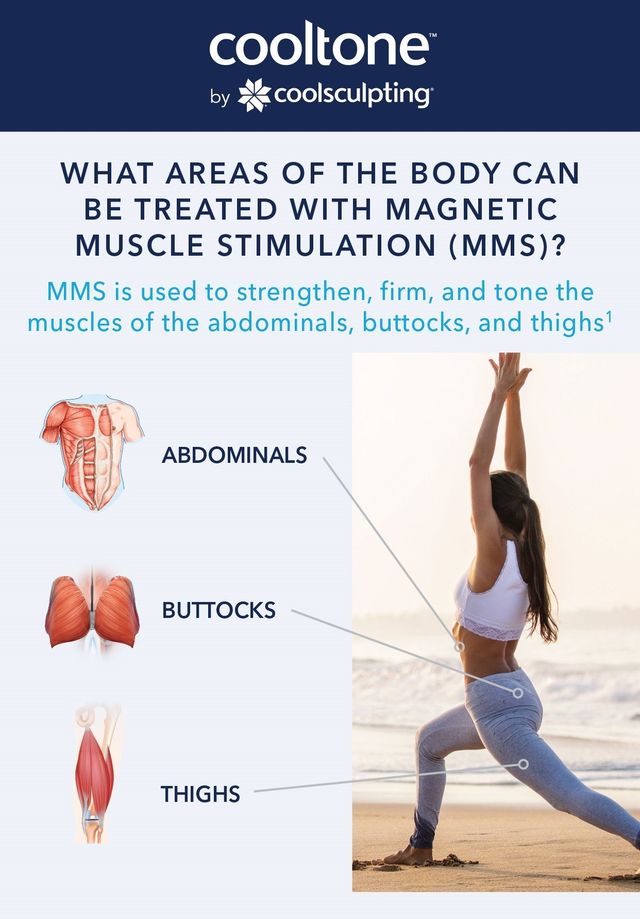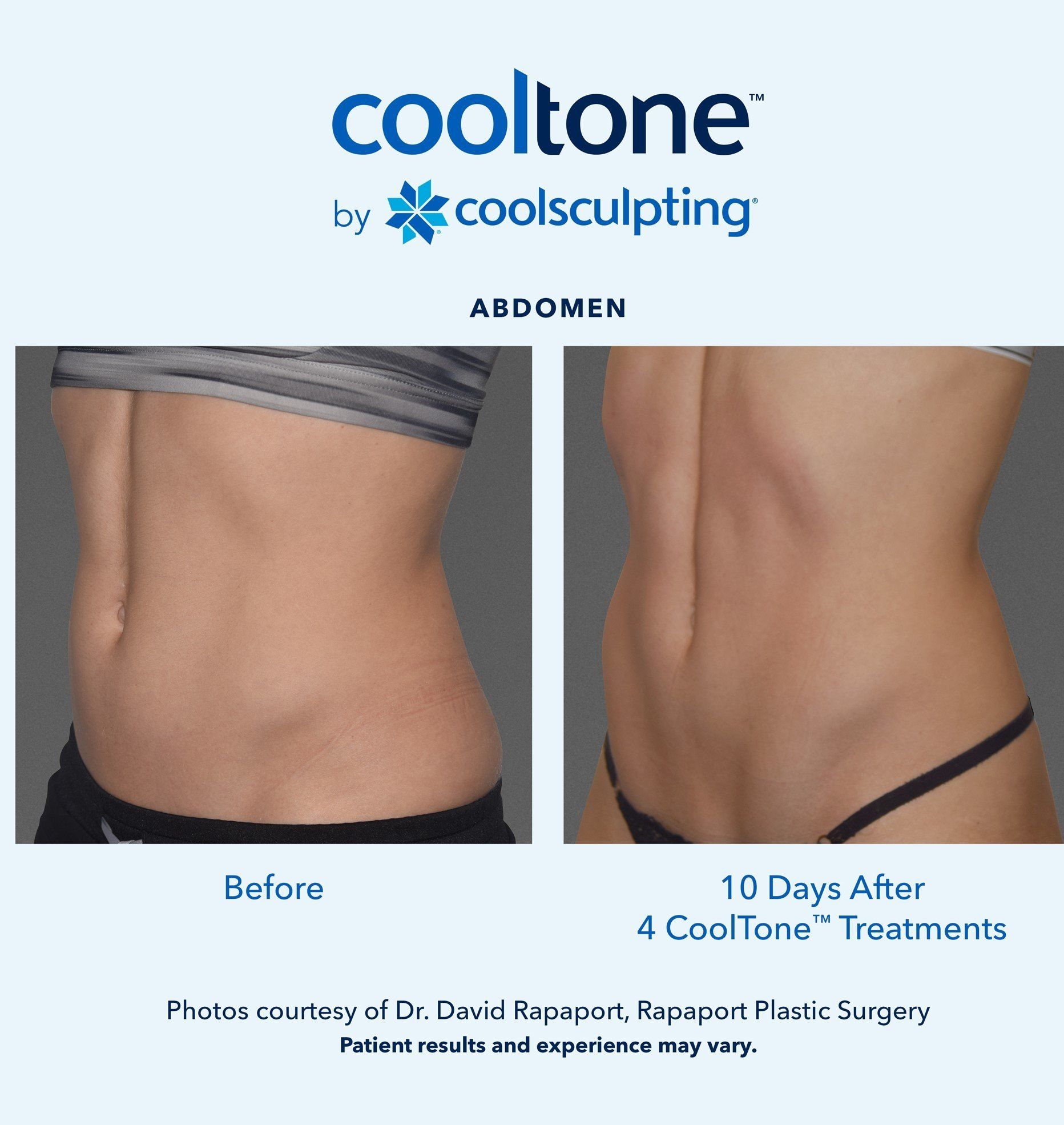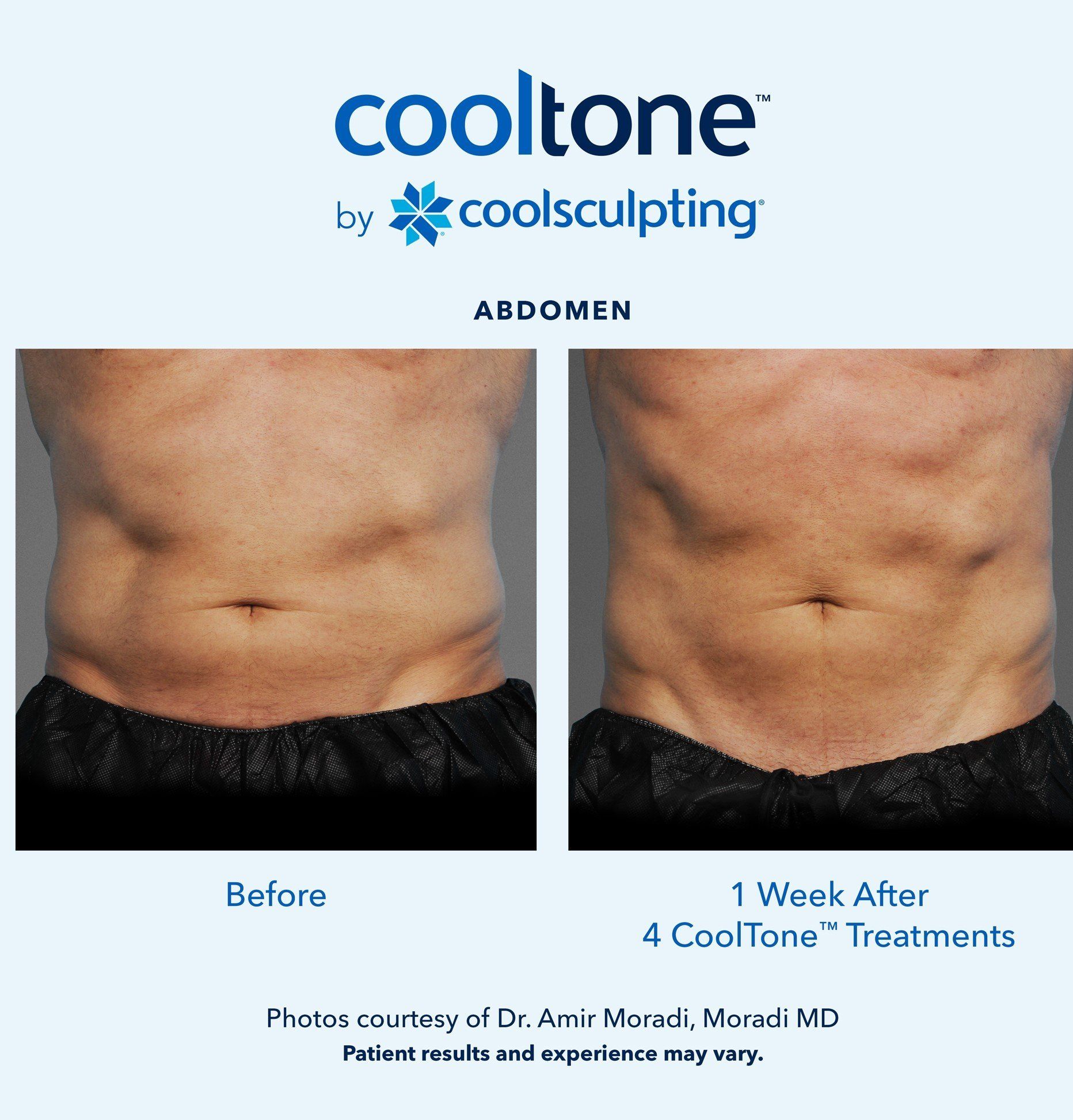 How Exactly Does CoolTone Work?
Although CoolTone didn't reach the market until 2019, Electromagnetic muscle stimulation has been a valuable therapeutic tool for decades. Physical therapists, urologists, and trainers have long made use of its ability to strengthen essential muscles.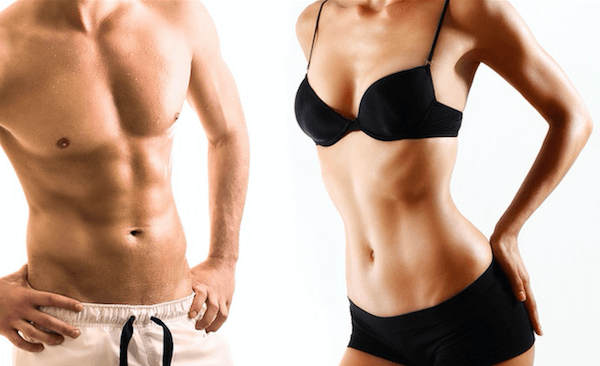 CoolTone uses these pulsating electromagnetic waves. We all have "a body electric" but some parts of us are more electric than others! Every move we make is the result of an electrical impulse sent by our brains to our muscles, which are excellent conductors of electricity. Skin and fat don't conduct electricity well (or move), so the current passes through them, leaving them unaffected and directly targeting the muscle. This current also bypasses the nerves, so patients are able to undergo a CoolTone session without any discomfort.
When the electromagnetic wave encounters the muscle group being treated, they stimulate powerful contractions. It allows the muscle to perform a sustained series of contractions at a rapid rate, something the usual stream of communication between the brain and muscles simply isn't able to negotiate. (3) So, if hours of crunches, pilates and CrossFit still aren't giving you the results you desire, CoolTone can- it's a no-brainer!
Benefits
CoolTone is brought to us by Allergan, the same trusted Californian company that gave us our beloved Botox, Juvederm, and the fat-freezing CoolSculpting. But the benefits of CoolTone aren't limited to proven safety and satisfaction.
Increased muscle mass and activity is an instant metabolism boost, which may help you shed a few pounds.
CoolTone sessions are fast and easy to fit into your schedule.
Patients are able to relax during their sessions while this innovative technology targets hard-to-tone muscles.
If you're interested in toning and firming muscles while you catch up on some reading, schedule an appointment to learn more about CoolTone at DermFx.
CoolTone Candidates
The ideal candidate for CoolTone is already physically active and leads a healthy lifestyle. Patients with less body fat will be able to achieve more noticeable results. CoolTone is an excellent option for those who want to perfect their physique by adding definition to their abs, glutes, or thighs.
CoolTone is not for those who:
Have metal or electronic devices implanted such as pacemakers or drug pumps
Are currently menstruating or pregnant
Are recovering from an illness or surgery
Have bleeding or heart conditions
CoolTone is also not appropriate for those with other conditions, such as epilepsy, Grave's disease, or who are living with malignant tumors. We will be able to determine whether CoolTone is right for you during your personal consultation.
Personal Consultation
When you visit one of our Southland offices, you can look forward to a caring and confidential environment. Your personal consultation is your opportunity to learn more about CoolTone, and whether it's the right treatment for you. You'll meet with one of our experienced team members, who will assess your medical history and current physical shape. If they determine that CoolTone is a good solution to your cosmetic concerns, you'll be given a personalized treatment plan and recommendations as to the number of sessions necessary to achieve your goals. You'll also be given instructions as to what to do before and after CoolTone treatments to ensure the best results. To learn more about health and wellness, and the results that our other services provide, follow our blog.
Procedure
Patients love CoolTone because a session is just so simple. There's little preparation necessary, and the only action required is showing up and chilling out. Once you're comfortably situated, the CoolTone applicator is placed on the treatment area and held in place by a soft pad. Electromagnetic waves do the rest!
Sessions take under an hour, so it's easy to squeak a CoolTone treatment in on your lunch break, or in between errands. Best of all, you'll be tightening and toning without having to hit the showers afterward.
After Your CoolTone Treatment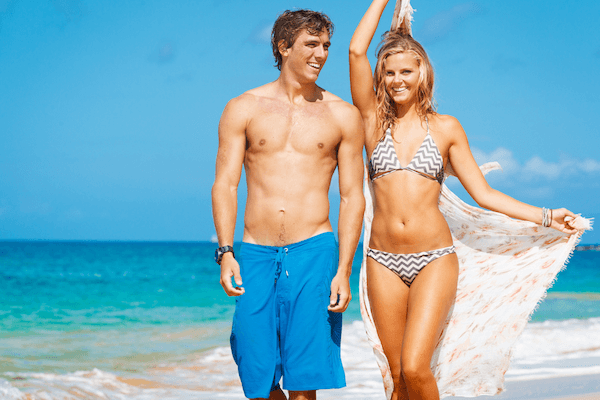 CoolTone compels the muscles in the target area to rapidly contract. As a result, you may feel a little sore in the area that your session targeted. Most patients report that this only lasts a day or two.
CoolTone treatments are typically scheduled twice a week for two weeks. After these sessions, you'll begin to see gradual results over the next few weeks as your muscles develop from CoolTone's stimulation and your metabolism increases. Your muscle mass will continue to improve for up to six months. Many patients opt to schedule additional maintenance sessions two or three times a year afterward. Like any other body contouring procedure, the best results come from diligently maintaining a healthy lifestyle and workout routine.
Corresponding & Complementary Procedures
DermFx also offers CoolSculpting. This treatment is also non-invasive, fast, and proven to be safe and effective. CoolSculpting freezes away fat. Specially designed applicators are attached to targeted areas with unwanted fat deposits. The CoolSculpting system then sends cooling waves of energy through the skin to kill fat cells. Over the next few weeks, the body naturally flushes out the dead fat cells, and patients enjoy slimmer contours.
CoolSculpting treatments can be safely combined with CoolTone for the ultimate lean, sculpted physique. Don't let stubborn pads of body fat hide your CoolTone results!
Cost
A package of four CoolTone treatment sessions is $2000. That's for results that the time and expense of classes, gym memberships, and personal training just can't achieve.
You can save on your sessions (and get some other fun perks) with one of our membership packages. Pick one of our rejuvenating treatments each month, and save up to 20% off any of our other treatments!
FAQ
What does a CoolTone session feel like?
CoolTone causes extremely rapid muscle contractions. Patients report a fluttery, twitchy sensation in the muscles that are being targeted. It's unusual, but not painful. Afterward, you may feel like you've had a satisfying workout.
Can I lose weight with CoolTone?
CoolTone stimulates muscle contractions. So while you may be gaining muscle mass, you're also getting a metabolism boost, which can increase your calorie burn.
Can Cooltone replace exercise?
CoolTone is not a replacement for exercise. Regular exercise is an integral part of a healthy lifestyle and greatly benefits physical and mental health. Physical exercise will develop the muscles that CoolTone acts upon to perfect. CoolTone can enhance the tone and strength of the muscles being treated and is a good addition to an exercise program.
References
Shridharani, Sachin M. MD; Tisch, Grace M. BA Abstract 83: Early Experience Using Magnetic Muscle Stimulation (MMS) Technology On The Abdomen And Buttocks For Non-Invasive Body Shaping, Plastic and Reconstructive Surgery – Global Open: April 2020 – Volume 8 – Issue 4S – p 54 doi: 10.1097/01.GOX.0000667392.94293.1e
Alhaddad, M., MD, Boen, M., MD, Fabi, S., MD, & Goldman, M. P., MD. (2020). Noninvasive body contouring by dermal fillers, radiofrequency, and focused ultrasound: A review. Dermatological Reviews, 1(3), 84-90. doi:https://doi.org/10.1002/der2.38
Kilmer SL, Cox SE, Zelickson BD, et al. Feasibility Study of Electromagnetic Muscle Stimulation and Cryolipolysis for Abdominal Contouring. Dermatol Surg. 2020;46 Suppl 1(1):S14-S21. doi:10.1097/DSS.0000000000002420