Exosomes
Conveniently located to serve the areas of Sunset Beach, Newport Beach, Redondo Beach, Orange, Dana Point and Orange County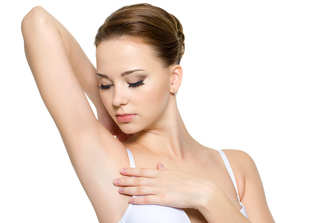 Exosomes are an incredible new treatment for deep skin rejuvenation and repair. Exosome treatments use the latest advances in science to help skin look better and feel younger. Exosomes help cells talk to each other so the cells can share RNA (Ribonucleic acid), proteins, growth factors, and cytokines, which help improve skin cells. The benefits for patients in Sunset Beach, Newport Beach, Redondo Beach, Dana Point, and Orange, CA can be seen in the supple, hydrated skin with even tone. Looking and feeling your best is important, which is why we're excited to offer this groundbreaking new treatment. With exosomes, you can help your skin heal and look healthy for the long haul.
Dermfx offers patients many cutting-edge treatments aligning with our belief that skin care is self care. We offer the best possible care, which is what keeps our patients coming back again and again. Our experienced team of doctors, nurse practitioners, and specialists is committed to providing you with the highest level of service and satisfaction. Schedule a consultation to learn more about adding topical exosomes to one of our tailored skin care treatments. Contact us at 562-592-5100 in Sunset Beach, 949-548-8812 in Newport Beach, 310-316-2100 in Redondo Beach, 714-516-9588 in Orange, or 949-487-5180 in Dana Point to book a consultation or fill out our inquiry form.
Our blog is designed for curious minds who want to explore innovative new treatments and learn something new in the world of cosmetic improvements.
Before and After Photos
More About Exosomes
Exosomes are small vesicles, typically in the size range of 30–150 nanometers which are released from cells and can be taken up by adjacent cells. They are made from endosomal compartments within the cell and contain macromolecules like proteins, lipids, and more. Exosomes play a role in many physiological activities like cell signaling, immune response, and intercellular communication.
How Do Exosomes Work?
Exosomes are released by cells when they fuse with the plasma membrane. Their primary purpose is to help facilitate communication between cells; in order for the body to function properly, it's essential that the cells be able to communicate effectively. A stoppage in the flow of information within the body can often lead to an imbalance; this is where exosomes come into play as they help to restore balance.
Exosomes communicate by transferring their contents to other cells. They have been proven to promote tissue generation, helping the body remodel and heal, which can lead to brighter, youthful, glowing skin when paired with some of our most popular treatments – this is exosome therapy. [1]
What is Exosome Therapy?
BENEV Exosome therapy is based on the most cutting-edge scientific biotech breakthrough for skin rejuvenation and regeneration. The experts at BENEV have developed a powerful formula that can help improve the appearance of your skin, making you look younger and more radiant. BENEV Exosome Regenerative Complex is a post-care topical use cosmetic solution, which means you can apply it after treatments to help maintain & boost the results. BENEV Exosome therapy can also help the skin heal after treatments like microdermabrasion and chemical peels.
Exosome therapy can help the skin rejuvenate and fight signs of aging, like:
Crepey skin
Hyperpigmentation
Wrinkles & fine lines
Enlarged pores
Lost elasticity
The effects of time showing on our physical appearance is inevitable, however, that doesn't mean we have to give in completely. There are many ways to help prevent premature aging and maintain healthy skin, but none quite as incredible as using the latest nanoparticle technology to help enhance communication among cells for a healthier complexion overall.
Increased Collagen Production
The loss of dermal fibroblasts is a normal part of the aging process. However, exosomes can actually help to stimulate the production of collagen, which can lead to increased collagen levels and improved skin texture. Many of our most popular treatments are centered around increased collagen production, which makes the addition of BENEV Exosome therapy a double whammy of collagen production leading to truly incredible skin.
What are the Benefits of Exosomes?
The BENEV nano-technology could be a game changer for skin rejuvenation and regeneration. We want what's best for our Dermfx patients, so we are constantly including only the best new treatments and technologies for skin that will provide incredible results.
We offer BENEV Exosome Regenerative Complex powered by Exo-SCRT and BENEV Exosome Regenerative Complex + powered by Exo-SCRT.
BENEV Exosome Regenerative Complex
Adding the Exosome Regenerative Complex to your skin can:
This skincare regimen: 
Reduce the appearance of age related pigment
Make skin appear firmer and more youthful
Reduce the appearance of fine lines and wrinkles
Hydrate and nourish skin
Promote a more radiant and even toned complexion
BENEV Exosome Regenerative Complex +
Exosome Regenerative Complex + has the same benefits for the skin, but can also be applied to the hair. Exosomes can help stimulate the production of new hair cells and promote the healing of damaged follicles; this helps to improve the overall health of the scalp, resulting in thicker and more voluminous hair.
Exosome therapy is an excellent, cost-effective alternative to hair replacement surgery that not only promotes hair growth but also treats baldness and severe alopecia. [2]
Exosome Regenerative Complex + can:
Make the hair look and feel better
Keeps your scalp healthy and moisturized
Encourage healthy hair growth
Significantly reduces hair shedding
Did you know that BENEV Exosomes, when applied topically, can reduce the amount of recovery time after a procedure like a chemical peel, micro-needling, or laser treatment? Patients commonly use cosmetic treatments in order to achieve anti-scarring, anti-aging, and anti-pigmentation benefits. Recent studies show extracellular vesicles have the ability to significantly improve these effects. [3]
Your Personal Consultation
At Dermfx, we offer consultations to help our patients learn how our treatments can slow down and reverse the signs of aging and improve the skin's health. With five convenient locations to choose from, we welcome patients from Orange County, SoCal, and beyond to experience the Dermfx difference. We pride ourselves on having specialists that know the power of science when it comes to great skin.
At your consultation, we will sit down and talk about exosome therapy and the procedures you are most interested in combining. You can learn whether exosome therapy may be used to improve your cosmetic results and strengthen your skin. We will determine which treatments are ideal for your skin and personal aesthetic goals based on a thorough examination of your skin.
When you are ready to book your treatment, we will answer any questions you may have and help create a customized plan that is tailored to your needs. Call us today to book your consultation and get started on your journey to healthy, beautiful skin.
Which Skin Treatments Benefit from Adding Exosomes?
Exosome therapy can be used in conjunction with a variety of treatments, such as:
Agnes RF Microneedling
The Agnes RF Microneedling system uses radiofrequency (RF) to quickly and effectively treat various skin conditions; this treatment can help reduce the appearance of wrinkles, fine lines, and acne scars while also tightening the skin. When combined with exosomes, this treatment can help to improve the skin's healing process and reduce recovery time while providing lasting results.
Fraxel
Speed up the healing process and amplify your results when you pair your Fraxel fractional laser treatment with exosomes! You'll enjoy smoother, more vibrant skin and enhanced collagen production for results that last.
Chemical Peels
A chemical peel is a type of facial treatment used to exfoliate dead skin cells and imperfections from the face. This procedure also can be used to treat various hyperpigmentation, wrinkles, and other skin issues. When combined with exosomes, chemical peels can have even better results in terms of improving the skin's overall health, helping to reduce redness, and stimulating collagen production for firmer skin.
These are just a few examples of treatments that can benefit from exosome therapy. To find out more about how exosomes can be used to enhance your results, contact us at Dermfx and book a consultation. We look forward to helping you achieve your cosmetic goals.
What is the Cost of Exosomes in Orange County?
If you're considering microneedling, chemical peels, ACP Rejuvenation, or other facial skin rejuvenation services, please ask about adding BENEV Regenerative Complex or Regenerative Complex + to your procedure. Contact us at 562-592-5100 in Sunset Beach, 949-548-8812 in Newport Beach, 310-316-2100 in Newport Beach, 714-516-9588 in Orange, or 949-487-5180 in Dana Point to book a consultation or fill out our contact form.
References
Yang GH, Lee YB, Kang D, et al. Overcome the barriers of the skin: exosome therapy. Biomaterials Research. 2021;25(1). http://www.doi.org/10.1186/s40824-021-00224-8
Sasaki GH. Clinical Use of Extracellular Vesicles in the Management of Male and Female Pattern Hair Loss: A Preliminary Retrospective Institutional Review Board Safety and Efficacy Study. Aesthetic Surgery Journal Open Forum. 2022;4. doi:10.1093/asjof/ojac045
Kee LT, Ng CY, Al-Masawa ME, et al. Extracellular Vesicles in Facial Aesthetics: A Review. International Journal of Molecular Sciences. 2022;23(12):6742. doi:10.3390/ijms23126742