Spectra
Conveniently located to serve the areas of Sunset Beach, Newport Beach, Redondo Beach, Orange and Orange County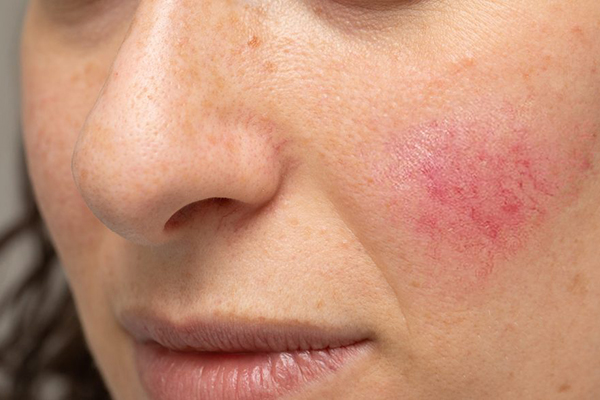 Spectra Laser Toning is two part procedure involving the application of a photo-enhancer with laser energy to reduce visible pigmentation. Laser toning not only improves the texture and unevenness of the skin, but also reduces pore size.
Cost
| | |
| --- | --- |
| Spectra FACE | $295 |
| Carbon Laser Peel | $325 |
FAQ
WHAT IS MELASMA?
Melasma is a skin condition characterized by brown patches on the skin often common among women. These tan light patches or spots appear symmetrically on the cheeks and around the eyes. These are generally the result of hormonal changes during the aging process or sun exposure. This can also occur during pregnancy or in women taking birth control.
WHAT CAUSES MELASMA?
Your skin contains a brown pigment called melanin. The amount of melanin in your skin determines your actual skin color. When produced in excess either by exposure to the sun or as a result of other factors, it forms concentrated deposit which can result in darker patches.
WILL MY MELASMA BE GONE FOREVER?
No. Melasma is driven by your hormones. Spectra Laser Toning only treats the symptoms of melasma: the brown discolorations you see on your face.
HOW MANY TREATMENTS WILL IT TAKE BEFORE I BEGIN TO SEE A DIFFERENCE?
Everyone's skin responds a bit differently, and your results will depend on your compliance with your clinician's instructions, however, most patients begin to see results between their second and third treatments.
HOW MANY TREATMENTS UNTIL I'M CLEAR?
This depends upon the depth of the lesions and how compliant you are with the treatment protocol. You may never get total clearance, but virtually all of our patients receive results they consider to be satisfactory.
HOW OFTEN WILL I NEED "MAINTENANCE" VISITS?
We typically see our melasma patients once a quarter, but this, too, can vary patient to patient depending on the hormonal conditions involved.
IS THERE ANY DOWNTIME?
No. Patients return to normal activity immediately.
WHAT CAN I DO AFTER MY TREATMENT?
If you have Melasma you should avoid the sun whenever possible. Prolonged exposure to the sun may worsen the condition. In addition, prolonged exposure to the sun can limit the effectiveness of your treatment. Applying a good sunscreen after laser toning will not only help your treatment to work better; but will also help reduce the chances of the spots reappearing.
WHEN WILL I SEE RESULTS?
It is important to allow adequate time for results to occur. Melasma treatment is a gradual process that requires 6-8 sessions to produce effective results. With no downtime and minimal side effects, you may immediately return to your daily activities.