Botox
Conveniently located to serve the areas of Sunset Beach, Newport Beach, Redondo Beach, Orange, Dana Point and Orange County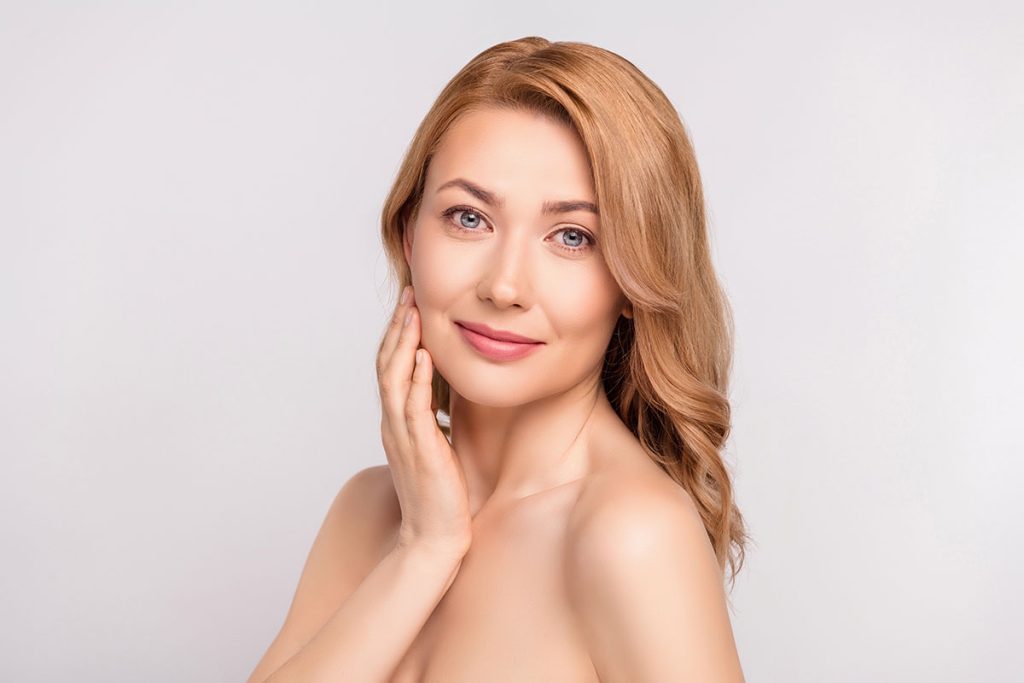 Botox is a minimally invasive cosmetic injection that reduces the appearance of pesky facial lines and wrinkles. It has become a popular procedure for facial revitalization with little or no downtime. Patients love it because it is an easy way to smooth out the texture of the skin and achieve a more youthful appearance. At DermFx, we customize every treatment to give our patients a subtle and natural rejuvenated look. If you're looking to give your face a little pick me up, Botox might be just the thing.
Did you know that Botox is the most frequently performed minimally invasive procedure in America? (1) Once you try it, you'll see why. These injections deliver fast, effective, consistent results that keep patients coming back for more. To learn more about what Botox can do for you, call our offices at 1-800-MY-BOTOX. DermFx offices are conveniently located across the OC. Come see us in Dana Point, Sunset Beach, Redondo Beach, Newport Beach, or Orange. 
Before and After Photos
All About Botox
The Federal Drug Administration (FDA) first approved Botox in 1989 for its innovative abilities.[2] It's one of the fastest and safest anti-aging treatments for reducing facial wrinkles. As we age, creases can develop from repeated facial muscle contractions. Every time we raise our eyebrows or squint our eyes, we're contributing to future lines and wrinkles. Don't let them creep up on you! Botox injections eliminate these wrinkles by gently relaxing the muscles responsible. The result is a smooth unlined appearance that leaves you looking calm and confident.
Despite what you may have heard, Botox does not "paralyze" your facial muscles. But if you've heard that it really works, you heard right.
What Exactly is Botox?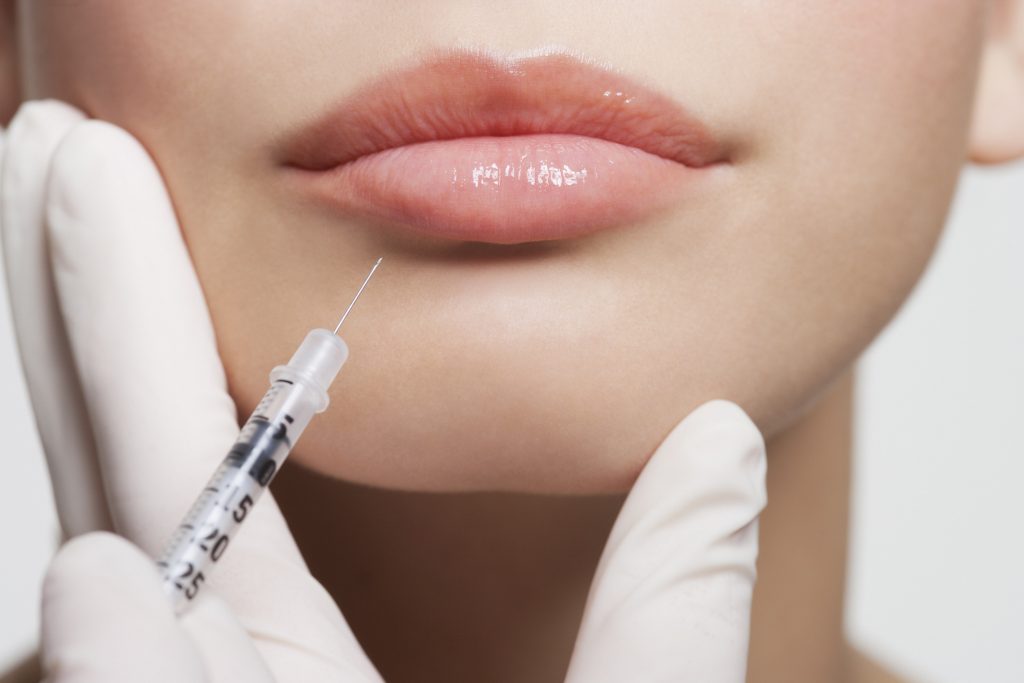 This injectable cosmetic is what's known as a neuromodulator. It gets to work by limiting the communication between your brain and wrinkle-casing muscles. Every time we move a muscle, our body has released a neurotransmitter called acetylcholine, which signals our muscles to move. Botox is able to block the neurotransmitter, which keeps the muscles from fully contracting. Talking, thinking, and emotional reactions cause millions of involuntary muscle movements every day. As we age, our skin loses the ability to bounce back from this constant creasing. With Botox, less muscle contraction occurs, which means less wrinkling. (2) In fact, younger patients are looking to Botox as a preventative measure to stop wrinkles before they start. Older professionals turn to Botox as a way to maintain a composed countenance that exudes authoritative composure. After all, eliminating a furrowed brow or raised eyebrows doesn't just keep forehead lines or the dreaded "11's" at bay. It keeps you from revealing your age (and your frustration)!
Botox can turn back the clock by smoothing out the wrinkles that form after years of wrinkling your nose, smiling, frowning, and laughing.
Benefits
At DermFx, we have a skilled team of RNs, NPs, and PAs so that your Botox injections will always be performed by an experienced medical professional. Having a skilled injector means that you'll always have a safe and pleasant experience with optimal results. Their advanced anatomical knowledge allows them to strategically target specific muscles, so you'll be able to get the best out of Botox. 
Botox can be injected in several different facial locations to improve the appearance of:
Forehead lines that create deep horizontal lines
Glabellar lines, or "the 11's" that form between the eyebrows
"Bunny" lines: the crinkly wrinkles on the sides of the nose
Vertical creases that line the lips, or "smoker's lines"
Crow's feet at the corners of the eyes
The networks of wrinkles that distort the surface of the chin
If you have prominent gums and your "gummy smile" keeps you from saying cheese, Botox can relax the upper lip, so that all people see is a radiant smile with pearly whites.
However, Botox isn't just a cosmetic. It offers some other life-changing applications. Patients who experience hyperhidrosis, or excess sweating can prevent this embarrassing symptom with strategically placed injections in the problematic area. Those who suffer from migraines can dull or prevent these debilitating headaches with a series of injections around their head and neck. Botox blocks the neurotransmitters that carry the pain signal to these nerve endings.[3] 
Candidates
If you're interested in regaining a smooth, youthful appearance and eliminating the lines and wrinkles caused by muscle tension, Botox may be right for you. Ideal candidates are healthy adults and have realistic expectations about what this injectable wonder can do. Women who are pregnant and breastfeeding need to wait until this phase of their life is finished before getting Botox. You'll also need to wait until your skin is healed if you have an injury, outbreak, or infection before injection.
Botox can do a lot, but it can't do everything. It won't treat wrinkles caused by skin laxity or sun damage. Luckily, DermFx offers a full spectrum of injectable cosmetics so that your skin can get the rejuvenation you deserve. Dermal fillers like Bellafill, Sculptra, and Juvederm can fill in more severe static wrinkles and add volume to areas needing a little lift. When you visit us in Dana Point, Sunset Beach, Redondo Beach, Newport Beach, or Orange, we'll determine the best course of treatment for you. To learn more about our services and the latest in rejuvenating treatments, take a look at our blog. 
Personal Consultation
When it comes to fighting wrinkles, there's no time to waste. DermFx is ready and waiting to help you look and feel your best. When you visit us for your personal consultation, we'll listen to your cosmetic concerns and beauty goals, and determine the best course of action for you. A little honesty can go a long way, so if Botox isn't quite right for you, we'll be able to recommend a better way to glow.
Botox is widely used and boasts an infinitesimal rate of complications. Nevertheless, let us know if you have any allergies or health conditions like nerve, muscle, or autoimmune disorders. (4)
Still wondering if Botox is right for you? Schedule a consultation to find out for yourself. Feeling social? We are! You can see some of our patients' radiant results and see what we're up to by following us on Facebook and Instagram.
Preparation
Our team is here to set you up for success. We'll let you know exactly what to do to make sure you have the best Botox experience possible. And, it's not hard: Botox is fast and easy.
Before your appointment:
Avoid blood-thinning medications and painkillers like aspirin, unless absolutely necessary
Refrain from alcohol the day before and after your Botox injections
Be sure the area you're planning to treat is healthy and free of any active breakouts
Let us know if you have any allergies or have had reactions to medication in the past
Being kind to your skin and passing on the cocktails can help you avoid any unnecessary bruising or bleeding at your injection sites.
Procedure
Talk about a quickie – you can fit a Botox session in on your lunch break. When you arrive, we'll cleanse the injection sites, apply a topical numbing cream, and as soon as it gets to work, your nurse injector will too! You'll receive a series of small strategic injections of this cosmetic directly into your facial muscles. Botox is administered using an ultrafine needle that allows your injector to inject even amounts of the cosmetic for natural-looking, symmetrical results. Before you know it, you'll be on your way. Patients may have slight swelling and soreness after their injections. However, these symptoms typically subside in a day or two, and in the meantime, patients can manage any discomfort with an icepack.
Results
You may notice a difference the next day, but it usually requires several days and up to two weeks for Botox to take full effect. Every patient is unique, and your results will depend on where you've had the injections and your individual body chemistry. But don't worry, you'll have plenty of time to relish your results: most Botox treatments last for up to 4 months.
FAQ
How Much Does Botox Cost in Orange County?
The total cost of your Botox treatment will depend on the number of areas you've chosen to treat, and the amount of this cosmetic necessary for optimal results. Botox is priced by the unit. We'll be able to give you an accurate estimate of how much Botox you'll need during your personal consultation. Keep an eye on our specials page to take advantage of exciting VIP discounts.
References