Botox
Conveniently located to serve the areas of Sunset Beach, Newport Beach, Redondo Beach, Orange and Orange County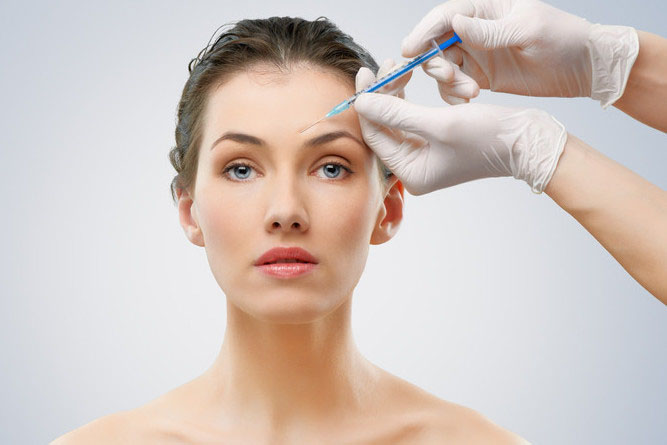 BOTOX® Cosmetic can relax muscles on areas of the face and neck which cause wrinkles associated with facial expressions. Treatment of BOTOX® Cosmetic can cause your facial expression lines or wrinkles to essentially disappear.
Before and After Photos
BOTOX® Cosmetic is a formulation of botulinum toxin type A. It is derived from the bacterium Clostridium botulinum. This bacterium produces a protein that blocks the release of acetylcholine to relax muscles. Type A is just one of seven different types of botulinum toxin. The way it works is your brain sends electrochemical messages to your muscles to make them contract and move. These messages are transmitted from a nerve to the muscle by a substance called acetylcholine.
DermFx is a Black Diamond Level Provider, the highest achievable level!
BOTOX® Cosmetic blocks the nerve from releasing acetylcholine. As a result, the muscle spasms stop or are greatly reduced, providing relief from symptoms. BOTOX® Cosmetic is injected in small doses directly into the muscles that cause those moderate to severe frown lines between your brows to form, allowing that area to smooth out. It will not affect your ability to laugh, smile or otherwise express yourself.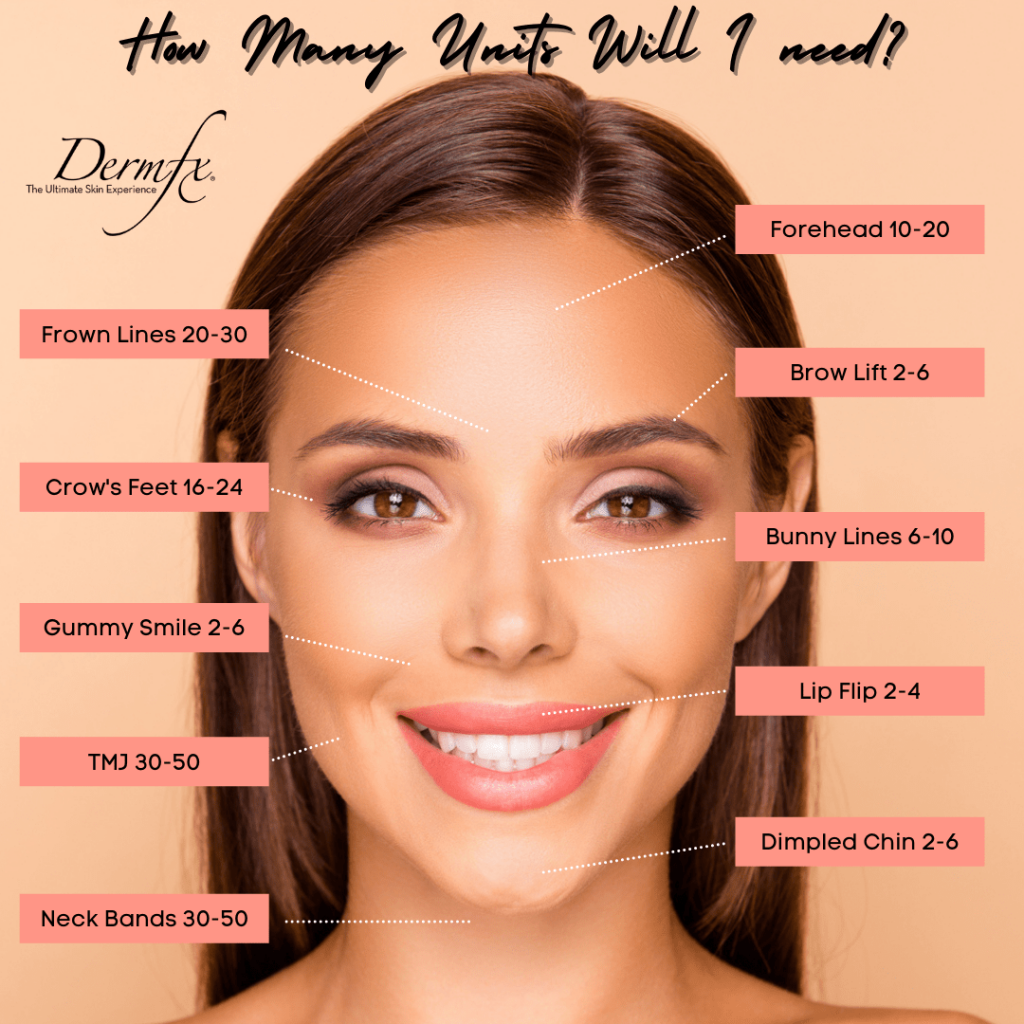 FAQ
HOW MUCH DOES IT COST?
Botox $10/Unit
IS BOTOX® COSMETIC SAFE?
BOTOX® Cosmetic cosmetic received FDA approval in 2002 for the temporary treatment of moderate to severe frown lines between the brows in people ages 18 to 65. BOTOX® Cosmetic has been used for more than 15 years to help patients worldwide. It is approved by the health ministries of at least 70 countries. In 2005 almost 3.3 million procedures were performed with FDA approved BOTOX® Cosmetic . Although formal, long-term clinical evaluations have not been conducted; its safety in long-term use has been well established.
HOW LONG DOES IT LAST?
BOTOX® Cosmetic typically lasts up to 4 months and can be repeated as long as your condition responds to BOTOX® Cosmetic. The amount of time between treatments varies considerably, depending on the individual, the site of the injection, and how many treatments you have had in the past. Most commonly, re-treatment is between 3-6 months with a small percentage considerably longer. Usually BOTOX® Cosmetic is required approximately 4 or more times per year.
HOW IS THE TREATMENT PERFORMED?
DermFx provides every patient with a cold compress before being treated with BOTOX® Cosmetic to minimize any discomfort. Areas most frequently treated are frown lines, located between the eyes; crow's feet (lateral areas of the eyes); forehead wrinkles, marionette lines, bunny lines, wrinkled chin and loose neck bands. BOTOX® Cosmetic can also be administered in the axilla to decrease profuse sweating. BOTOX® Cosmetic is diluted to a very controlled solution and when injected into the muscles with a very thin needle, it is almost painless. Patients may feel a slight burning sensation while the solution is being injected. The procedure takes about 15 – 20 minutes and the results last up to six months.
HOW SOON CAN I EXPECT RESULTS?
Results can last from 3 to 6 months. With repeated treatments, the results may tend to last longer. You will see results appear in 2 – 10 days.
ARE THERE ANY SIDE EFFECTS?
There are certain inherent and potential risks and side effects in any invasive procedure. Please call us for your free consultation: 877-822-2122 (Toll Free).
HOW LONG IS THE RECOVERY TIME?
There is little to no down-time involved in a BOTOX® Cosmetic procedure. Most patients return to their normal, daily activities right after their visit. Every patient is unique so be sure to discuss your plans with the staff at DermFx in your consultation. It is recommended to stay in an erect posture and avoid touching the manipulated/treated area of injection for four hours post-injection. DermFx will answer all your questions and provide you with post care instructions after your treatment with BOTOX® Cosmetic .
Call our office today to schedule your free consultation: 1-800-MY-BOTOX (Toll Free)
Sign up now to become a DermFx VIP and receive monthly e-mail specials about a variety of our services.
Don't forget to check out our monthly specials.