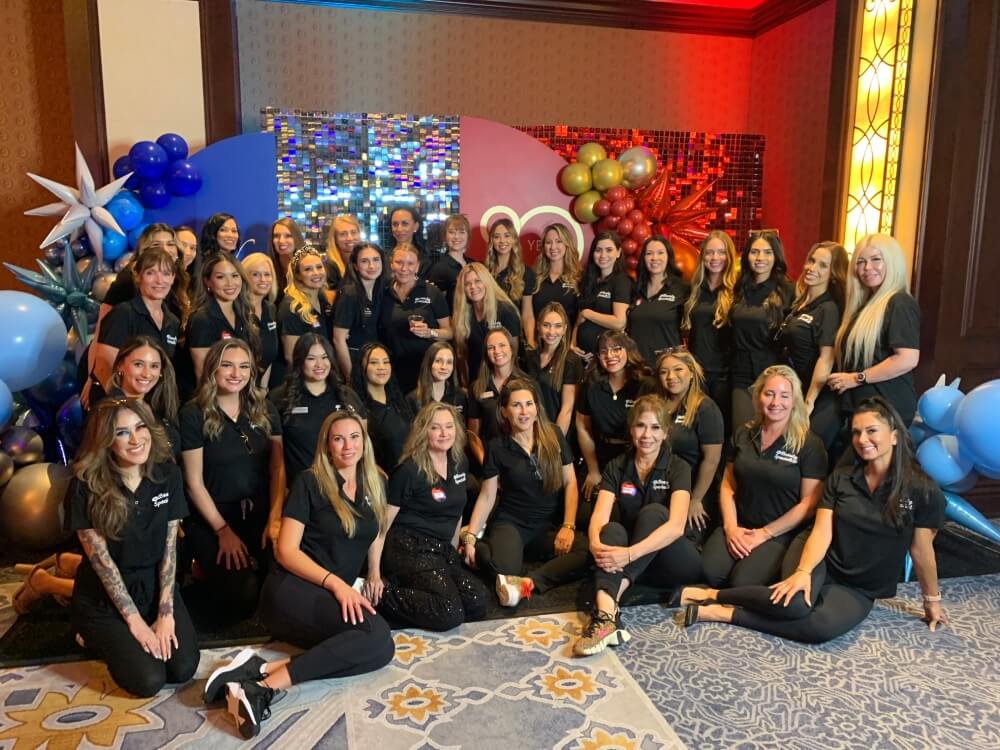 Our Story
At DermFx, we believe that every individual deserves to look and feel their absolute best. For over 20 years, we have been providing a comprehensive range of cutting-edge aesthetic procedures and curated, high-quality products to help our patients achieve the results they desire at a price that is budget-friendly. Whether you're seeking to enhance your natural features or address specific concerns, we offer tailored solutions to accent your unique beauty and capture your best look.
Where Beauty Meets Science and Self-Confidence is Nurtured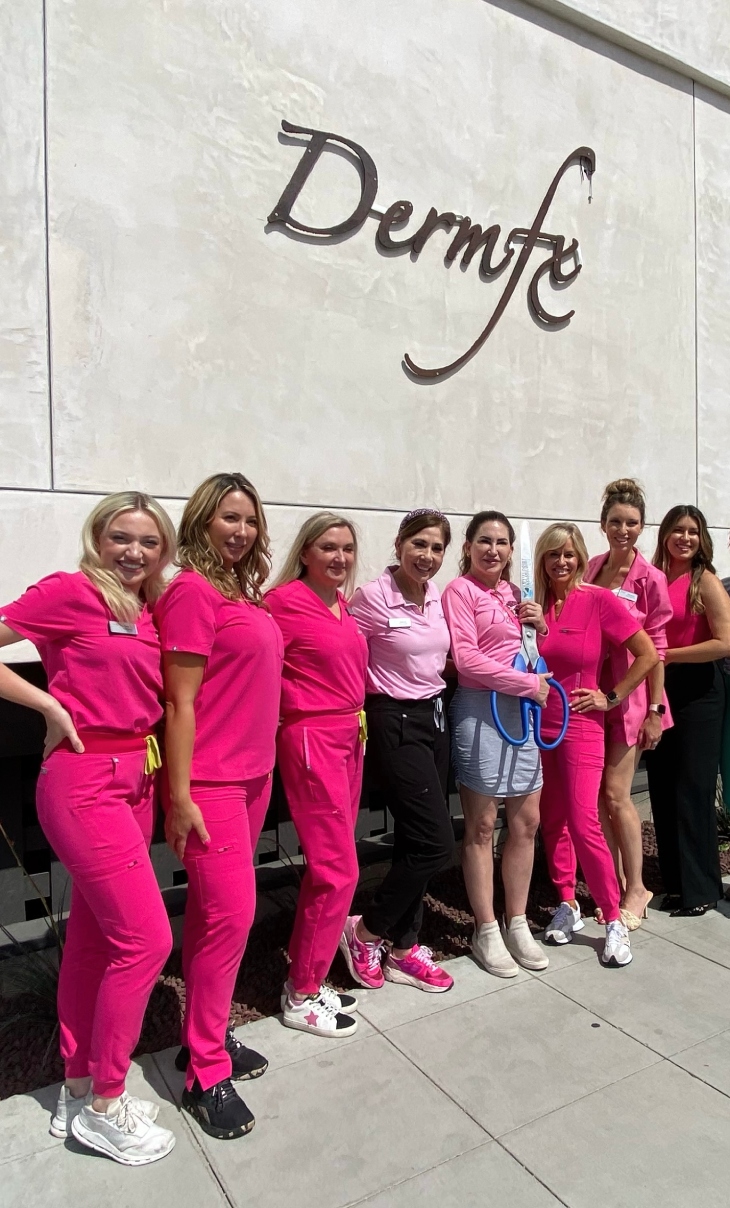 As a pioneer in the beauty industry and the first of the "medspa" era, DermFx has been at the forefront of innovative technologies, scientific advancements, and new discoveries as they occur. This enables us to bring the latest and most advanced aesthetic procedures and skin treatments to our clients as soon as they're available. From advanced skincare treatments to non-invasive body contouring, our team of experienced and board-certified professionals is dedicated to delivering personalized, safe, and effective solutions that accentuate a person's individual uniqueness.
Beauty may be "skin deep" but we believe that the confidence that comes when you like what you see in the mirror every day goes much deeper. That's why we like to say, for us, Confidence is a Beautiful Thing.
Why Us?
At DermFx, we have a highly skilled team of RNs, NPs, and PAs so that you feel confident that your procedure will always be performed by an experienced medical professional. Our practitioners have advanced anatomical knowledge which allows them to strategically target specific muscles to deliver the most effective, natural-looking results. So not only will you always have a safe and pleasant experience, but you'll also get optimal results.
We Love Being Part of the Community
As a locally owned and operated business, we have treated tens of thousands of clients from all walks of life and take great pride in delivering an unparalleled level of care to patients in the communities that we serve. With 5 locations conveniently located throughout Orange County and Los Angeles, we are committed to giving more people access to state-of-the-art treatments at competitive prices.
Proud to Support The Forgotten Foundation
Our Founder & CEO, Erin Alonso, is a passionate philanthropist. She has a particular affinity for an orphanage in Mexicali and has dedicated herself to improving the lives of the children who live there. To support this cause, she founded The Forgotten Foundation, an organization that raises funds through events and the sale of items in her stores. Remarkably, 100% of the proceeds from these sales go directly to benefit the children at the orphanage.
Connect with Us
Have questions or ready to take the next step? We're here to assist you. Contact our friendly team, Schedule a consultation, or Follow us on social media to stay updated on the latest trends and promotions.
Join Our Community
Join the DermFx community of individuals who are on a journey to rediscover their confidence and redefine their beauty. Subscribe to our newsletter for exclusive insights, tips, and special offers.
Meet Our Team
Dr. Todd Miller, Medical Director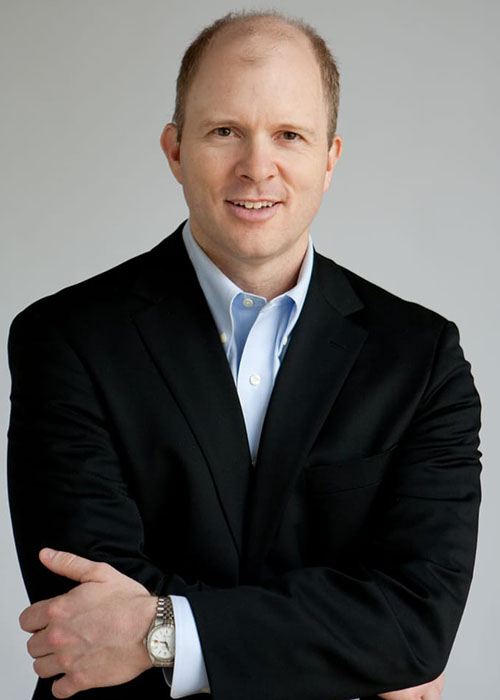 DermFx is overseen by Todd Miller, MD. Dr. Miller is an accomplished and highly trained head and neck surgeon who specializes in cosmetic and reconstructive surgery.
Dr. Miller completed his training at Loma Linda University specializing in head and neck surgery. During his training, he participated in a number of cutting-edge research projects and made numerous presentations at professional conferences. After additional training under the former director of facial plastic surgery at Stanford, Dr. Jim Koch, Dr. Miller obtained training in advanced body contouring techniques.
Dr. Miller has extensive experience in facial plastic and body contouring procedures ranging from unique, minimally invasive facelift techniques to comprehensive facial rejuvenation and tumescent liposculpting techniques.
Accreditations and Accomplishments
Board-Certified, American Academy Otolaryngology-Head and Neck Surgery
Specialty: Cosmetic, and Reconstructive Facial Plastic Surgery
Advanced Training, Body Contouring Techniques
Member, American Academy of Facial Plastic and Reconstructive Surgery
Member, Orange County Society of Otolaryngology-Head and Neck Surgery
ERIN ALONSO, Founder, CEO & Family Nurse Practitioner, M.S.N
Erin Alonso is a Family Nurse Practitioner with 25 years of experience in aesthetic medicine and non-surgical laser treatments. Her passion is utilizing multiple modalities to help patients achieve their best look using fillers, neurotoxins, lasers, radio frequency, ultrasound, and more. She is revered as an expert in the aesthetics industry with a history of training the world's top-tier doctors for Allergan, Galderma, Merz, Revance, Suneva, and more.
Erin is committed to providing exceptional patient care, which is what led her to pursue a career in the aesthetic industry. While she is dedicated to helping her patients look their best, she understands that feeling one's best is equally important. Erin's approach to patient care is holistic and personalized; she takes the time to get to know each patient individually and approaches everything she does with a deep sense of care and passion. Her north star driving focus is making the world a better place, be it with her patients' anti-aging mission, rescuing animals, or spending time with her children. Erin lives a life of purpose to help others succeed and feel good about themselves.
Highly Trained Providers
Caitlin, N.P.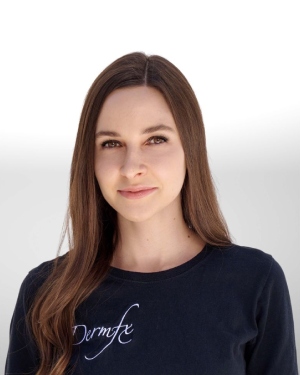 Caitlin is a board certified Women's Health Nurse Practitioner with a Master of Science in Nursing from California State University, Long Beach. Over the past seven years, she has participated in various trainings in injectables and laser treatments and incorporates latest techniques into her treatments. She has developed many long lasting relationships with her patients by delivering effective and natural outcomes. Caitlin has a very gentle touch, calm demeanor and eye for perfection.
Shannon, R.N.
Shannon has been with DermFx since 2004, affording her the opportunity to see firsthand the advancements in laser technology and growth in the business. There have been many exciting changes, and she looks forward to seeing more. Shannon likes to say that she has shared most of her "major" life experiences with DermFx, its staff, and clients. She became a wife, graduated from UCI in 2007, became a mother, and went back to school to become a Registered nurse all while enjoying her time here. When she is not at one of the DermFx locations, you will find her playing tag with the kids, at Disneyland, and spending time with her family.
Cathy, R.N.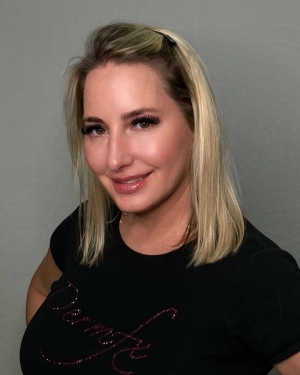 Cathy has been a Registered Nurse for nearly 2 decades. She received her Nursing Degree locally at Golden West College and has a Bachelor's Degree from University of California, Irvine. She started her career in the Emergency Room and has remained in Critical Care Nursing in Interventional Radiology. Cathy began working as an aesthetic nurse since 2002 and has been with the Dermfx family since 2010. Her passion is to make her patients look and feel naturally beautiful. She believes in using multiple modalities and the latest and greatest technology that we have here at Dermfx to create the best results and patient experience.
Rachael, R.N.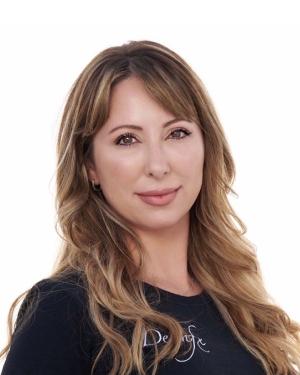 Rachael has always had a passion for skincare and anti-aging. She loves helping patients design their own perfect, personalized skincare plan and enjoys finding just the right mix of treatments to achieve great results. Beginning Rachael's career, she was a medical aesthetician and surgical technician for a highly reputable cosmetic surgeon where she spent 10 years performing patient consultations, treating various skin concerns and assisting with numerous cosmetic procedures that would address her patients anti-aging needs. Having a strong aesthetic eye, Rachael decided to continue her education and become a registered nurse. She really takes the time to understand each patient's specific needs, listens and responds appropriately to achieve the desired outcome. Outside of Dermfx Rachael is chasing around her twin toddlers and spending time with family. "My three favorite treatments at DermFx are Scarlett, Fraxel & Injectables." You can find her on instagram @rachael_rn.
Jaselle, BSN, RN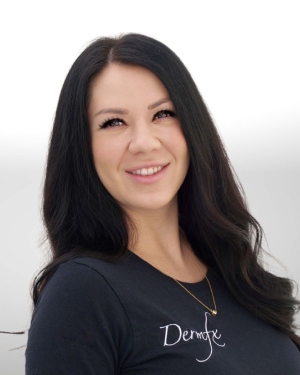 Jaselle started her DermFx journey in 2012 as a medical assistant in the back office. She worked closely with DermFx nurses and patients for 5 years and was able to learn and develop a passion for aesthetics. She graduated nursing school in 2017 and went on to work at an emergency department and outpatient surgery for 4 years to learn as much as possible. However, her love for aesthetics never left her heart and she missed the aesthetic world and her DermFx family. Jaselle decided to join the DermFx team once again, as a nurse this time, in 2021. She is passionate about making her patients feel good about themselves and giving them that little boost of confidence. She enjoys listening to her patients needs in order to determine customized treatment plans that deliver optimal results.
Ayah, M.S.N, F.N.P-C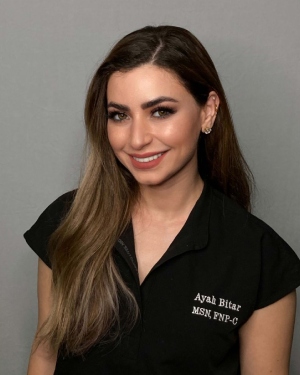 Ayah started her journey as an aesthetic injector and Nurse Practitioner by getting a Bachelor's Degree in Biology and then furthered her education obtaining a Master's Degree in Nursing. After practicing at Cedar Sinai Medical Center, Ayah completed a certification as Family Nurse Practitioner where she then trained and practiced in the art of medical aesthetics, facial contouring, and skin care.
Ayah loves what she does and loves her clients even more. Consulting with her patient's to understand their personalized aesthetic goals and make them come to life brings great pleasure to Ayah. She believes each individual is beautiful in their own way and for that she strives to provide the highest quality of aesthetic care to enhance beauty, help boost self-confidence, and improve quality of life for each of her patients.
In Ayah's spare time, when she's not traveling with her husband, she's always looking for a new recipe to cook up in the kitchen! You can find her on Instagram @skinandglam
Callan, B.S.N, R.N.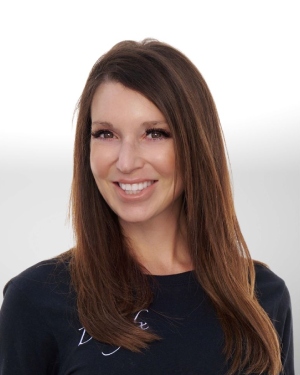 Callan earned a Bachelor's of Science in Nursing from Cal State University San Marcos and has been a nurse for over a decade. Her nursing degree began with specializing in the Neonatal ICU. Since pursuing her passion for Aesthetics in 2016, she has worked directly with various Plastic Surgeon's in their private practices in Newport Beach as well as assisting numerous surgeons in the OR, at a surgery center in Orange County. Callan brings her gentlest touch and the love of Aesthetics to Dermfx. Callan holds a certification in Aesthetic and Dermatology Nursing through the College of Medical Aesthetics. You can find Callan on Instagram @callan_aesthetic_rn
Chelsey, R.N.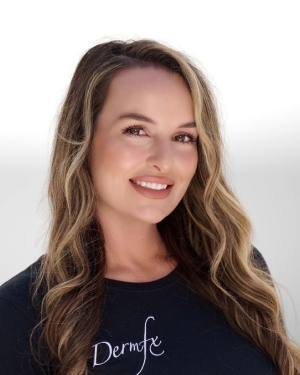 Chelsey earned her Master's of Science in Nursing and is currently studying to become a Family Nurse Practitioner. She fell in love with the aesthetic side of nursing and loves being able to make her patient's feel beautiful! Chelsey has been with DermFx over the past 5 years and loves helping her patients achieve natural results. Aside from her love of aesthetics, over the past few years she has worked in various units treating patients within the hospital. Chelsey loves connecting with her patients on a personal level and creating great-long lasting relationships!
Christie, B.S.N, R.N.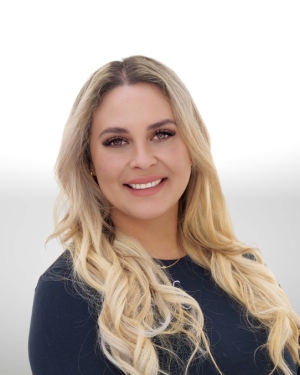 Christie, originally from Santa Cruz earned her Bachelor of Science in Nursing at California State Dominguez Hills where she excelled in the program, receiving Dean's List recognition. Her passion for aesthetic nursing led her to specialize in lasers for skin rejuvenation and skin care. Christie has not stopped there; she has received exceptional training with injectables and continues to expand her expertise. Not only is she a trainer and educator of lasers, she is one of the hardest working and dedicated nurses. In her career, she hopes to make people feel beautiful, confident and create relationships with her clients that last a lifetime. You can find her aesthetic social media page on Instagram @aestheticRN_Christie.
Kristina, R.N.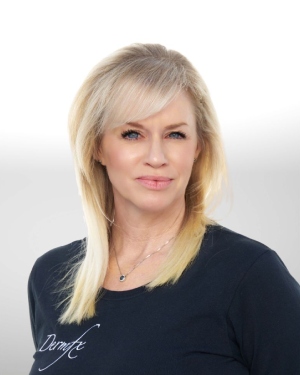 Kristina is a Registered Nurse, accredited from Golden West College and now specializing in Aesthetics with the team of Dermfx. Kristina began her journey at California State University of Long Beach, obtaining a Bachelor of Science in Marketing Degree. Prior to her path to nursing, Kristina taught and found purpose teaching special education students. Kristina's background and education is diverse in that she lived and went to school in England.
Kristina holds a certification in Coolsculpting among her top "go to" modalities of injectables, Agnes and Scarlet. Her passion and guiding light is found in serving the people she is honored to meet.
When Kristina isn't with her "family" at Dermfx, she can be found experiencing the adrenaline in flatbottom boats, motorsports and living life to the fullest, "One Day at a Time". You can find Kristina on Instagram @kristinaplant.dermfx
Vanessa, B.S.N., R.N.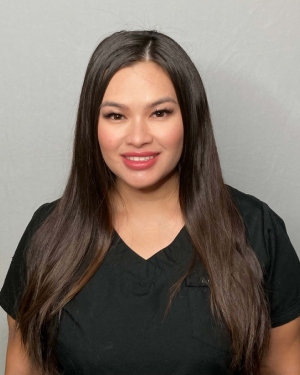 Vanessa has been a nurse since 2012. She graduated with her Bachelor of Science in Nursing at CSULA. She has been an Aesthetic Nurse Specialist since 2016. She started her nursing career in helping low income families receive medical care from a nonprofit organization. She later moved on to be a Los Angeles County nurse for 3 years specializing in stroke, spinal cord, and traumatic brain injury.
Her passion is in aesthetic and strives to leave her patients looking their best self with confidence and to provide her patient with excellent care. Some of her favorite treatments are Scarlet radio frequency, Microneedling, and Fraxel for skin rejuvenation. Her favorite procedure to perform are Botox and fillers on the cheeks and lips. You can find Vanessa on Instagram @vanessarn_injector
Erica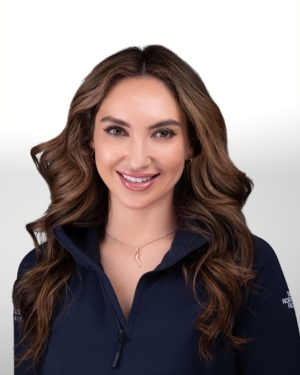 Erica has 8 years of experience as a Medical Aesthetician in the aesthetic Industry. She's worked in medical spas, plastic surgery offices, and day spas, offering her a diverse set of skills and a distinct perspective. Erica is a specialist in skincare, body contouring, and all things beauty. Erica has extensive experience working for the country's leading Coolsculpting provider. Erica has completed advanced training such as The Master Coolsculpting program. She is also a Faculty Trainer for Coolsculpting, which allows her to train Coolsculpting providers across America. Erica works closely with her clients, providing them with open, honest, and dependable treatment regimens that provide tangible results. Erica believes it's not just a treatment, it's a journey to become the best version of you. Erica is dedicated to making her clientele look and feel their best. When she isn't treating clients, she is instructing staff on how to appropriately consult and treat clients for the best possible outcomes. She enjoys continuing her education by attending classes on a continuous basis. Erica enjoys spending time with her family, running, being outside (with SPF, of course), and reading when she is not at work.
Catherine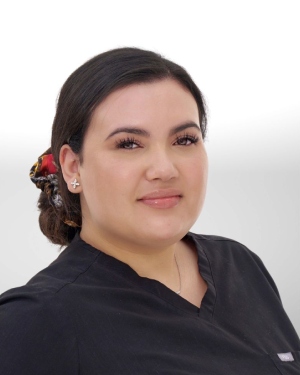 treatments since 2017. She received her Bachelor's of Science in Nursing in 2016, has a background in not only her passion, aesthetics, but also Intensive Care.
Catherine is passionate about helping patients look and feel their best and provides an individualized approach to treating patients.
Catherine consistently seeks knowledge in the aesthetic field and takes training courses frequently to keep up with her skills. She is experienced in many laser treatments, neurotoxins, dermal fillers and collagen stimulants.
Lauren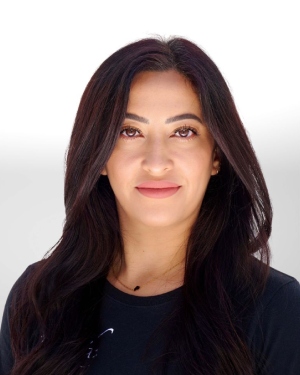 Nina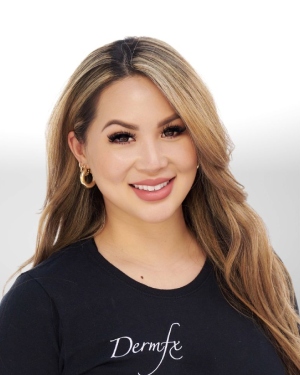 Nina received her Bachelor's of Science in Nursing in 2016 from West Coast University. She has been in the medical field for over 10 years, working as a front office receptionist, medical assistant, and Registered Nurse. She fell in love with aesthetic side of nursing because she loves to make her clients feel confident and beautiful by enhancing their own natural beauty. Her passion for aesthetics sparked after she got her first lip filler — which is why she loves giving her clients beautiful lips! Nina's favorite treatment is the Photofacial, she loves how it leaves her skin looking so flawless and blemish free without any makeup! On her day off, you can catch her hiking up Signal Hill with her daughter and 2 pugs!
Shelby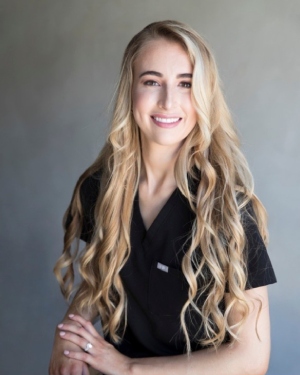 Shelby graduated with her Bachelor of Science in Nursing from CSULB. In addition to aesthetics, Shelby has over 7 years of experience working in pediatric and educational settings.
Shelby enjoys creating customized treatment plans that incorporate the unique needs of her clients. As someone who has struggled with acne for years, Shelby is particularly passionate about training in and providing modalities to improve the quality of life for her clients with acne. She feels very privileged to get to enhance the beauty of her patients. When not with DermFx, she is hiking and exploring the outdoors with her husband. You can find her on Instagram @rnshelbynicole
Elle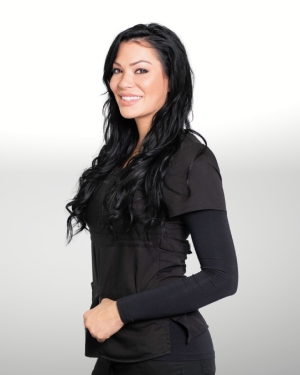 Meet Elle, an accomplished aesthetic nurse who embarked on her journey at Christ College of Nursing and Sciences, where she graduated in 2015. Drawn by her unwavering passion for aesthetics, she ventured to California to hone her skills and expertise.
Elle possesses an exceptional proficiency in a range of advanced techniques, including laser treatments, injectables, and skin care. Her commitment to staying at the forefront of her field is evident through her unwavering dedication to ongoing training and a vigilant pursuit of the latest aesthetic trends.
Notably, Elle's approach is marked by her genuine devotion to preserving and enhancing her patients' natural beauty. With a special emphasis on anti-aging treatments, she delicately combines her technical mastery with a keen understanding of individual needs. This unique blend allows her to craft tailored solutions that empower her patients to embrace their ageless allure.
Elle's artistry lies in her ability to foster a sense of trust and comfort, creating an environment where patients feel valued and understood. With a compassionate touch and an eye for detail, she guides her patients through their aesthetic journey with grace and expertise.
When in Elle's care, you'll experience not only the benefits of her skillful techniques but also the warmth of a professional who is genuinely dedicated to helping you look and feel your best. Elevate your aesthetic experience with Elle — where beauty meets compassion, and expertise meets innovation.
Management Team
Martha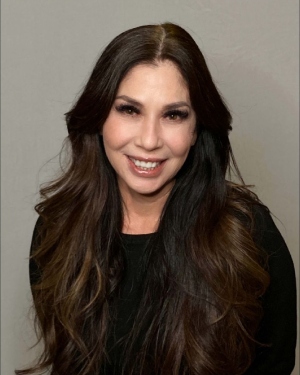 Martha began her career at DermFx as a patient consultant. Her experience in the cosmetic surgery field led her to DermFx to follow her passion for aesthetics. With over ten years of experience in the beauty industry, she still strives to understand patient needs and beauty goals. Her goal is to always make patients feel welcome and that they are part of the DermFx family!
What are your favorite treatments? fraxel
What are your purse must-haves? Lipgloss and mints
What is your favorite shoe? Nike
Jana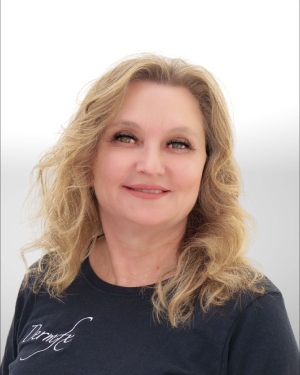 Jana began working at DermFx as the Operations Manager in February 2008. She brings with her an extensive history of medical management and operation management in the field of cosmetic and plastic surgeries. As operations manager, she efficiently coordinates and organizes office staff, schedules and oversees the day-to-day operations of DermFx. As a Southern California native, she enjoys spending her free time outdoors with her golden retriever.
What are your favorite treatments? CO2 Laser Resurfacing
What are your purse must-haves? Lipstick
What is your favorite shoe? Valentino
Director Of Marketing
Megan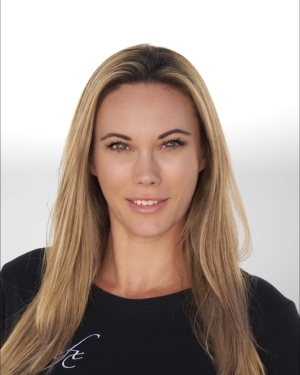 Megan joined the DermFx team in 2016 as the Director of Marketing and takes pride in her efforts towards business strategy, branding, social media and customer care. She also enjoys managing and overseeing events, website and app development and advertising campaigns. In 2011, Megan graduated from California State University, Long Beach with a BA in both Journalism and Communication Studies. Born and raised in Southern California, she has a passion for the outdoors and fitness. When Megan isn't chasing the latest aesthetic trends, she's cooking, spending time with her family or at the beach.
What are your favorite treatments? CoolSculpting, SmoothBeam for acne and pores, and Dysport.
What are your purse must-haves? Dior Addict Lip Glow and Sunglasses
What is your favorite shoe? Gucci stilettos, but I'm usually in sandals because we live by the beach!
Our Awards and Accomplishments
Diamond Crystal Practice – DermFx is proud to have received the prestigious Diamond Crystal Practice award for CoolSculpting. This is the highest level a provider can reach and we are excited to continue being a Diamond level provider for our patients.
Orange County Best Laser Removal
Excellence in Patient Satisfaction
Black Diamond Injector of BOTOX
Events
Please visit Events page.
Careers
Coming soon!