EMSCULPT
Conveniently located to serve the areas of Sunset Beach, Newport Beach, Redondo Beach, Orange, Dana Point and Orange County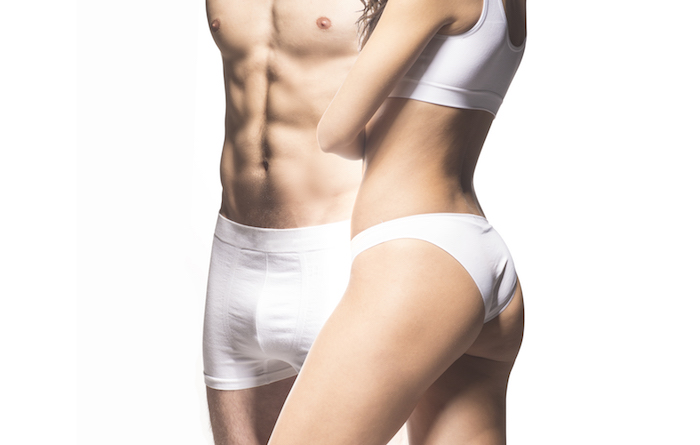 Emsculpt is a revolutionary non-invasive body-sculpting treatment that builds muscle and burns fat simultaneously. It works by focusing a novel High Intensity Focused Electromagnetic (HIFEM) technology at the abdomen or any other target areas. The HIFEM energy contracts the muscles 20,000 times during one 30 minute session and is the only body-sculpting procedure that actually builds muscle in the abdomen and buttocks. The contractions burn away fat cells as you would during a high-intensity workout. While this happens, the muscles build up. Many other procedures only offer a solution to irritating fatty tissue, but with EmSculpt you receive the benefit of losing fat and gaining muscle. In a study where EmSculpt technology was used to research the efficacy of the procedure, patients saw a 20% increase in muscle mass 2 weeks post-treatment.[1] 
Here at DermFx, we are proud to provide our Southern California community with the only way to lose fat and build muscle at the same time. If you wish to schedule an initial private consultation or would like to speak with a representative, please call us at 1-800-MY-BOTOX.
About
A proper diet and exercise routine can only get you so far. Now, take into consideration your age, previous medical history, level of resources available to commit to your perfect diet and exercise endeavors, and you might not have enough of the tools on hand to get the body of your dreams. While many people tirelessly workout and commit to clean eating, they never quite see the results they are so ardently after. That's why we here at DermFx, we believe in the power of EmSculpt, because it offers palpable results to people who are tired of pushing themselves to extremes where not enough aesthetic benefits are achieved.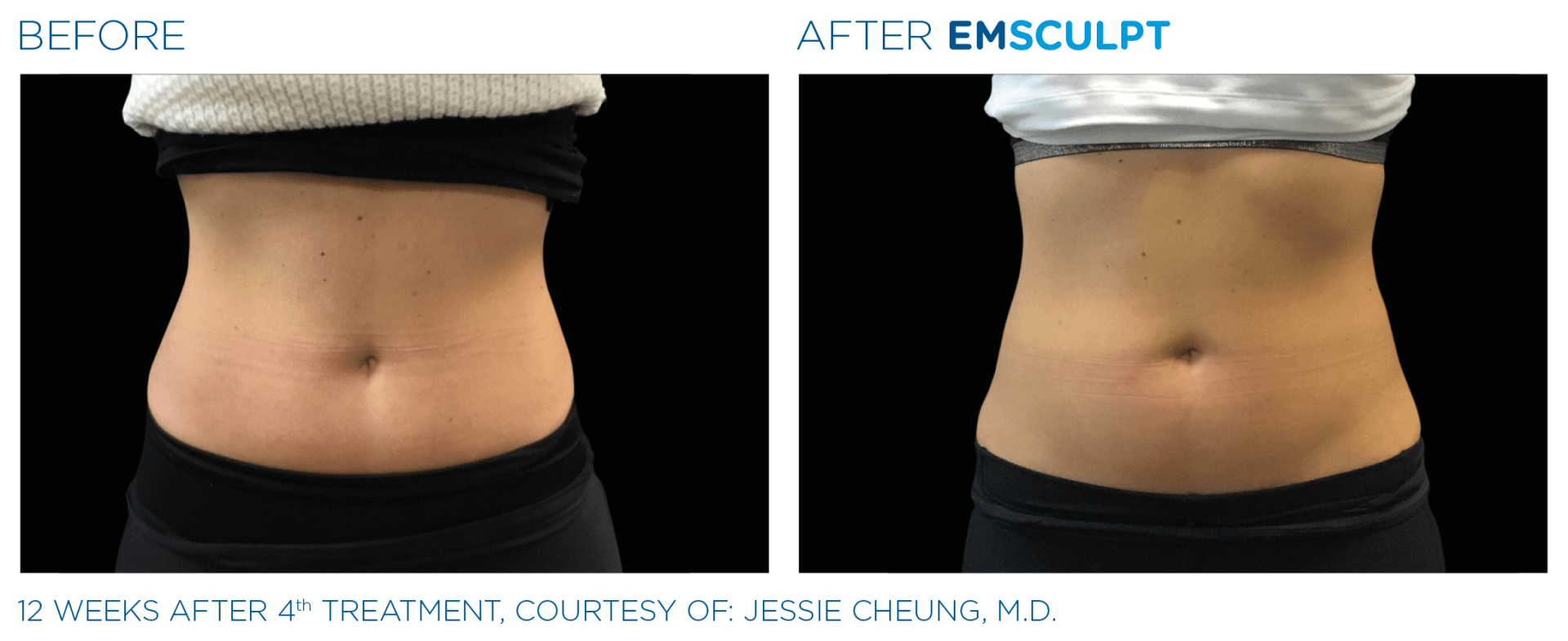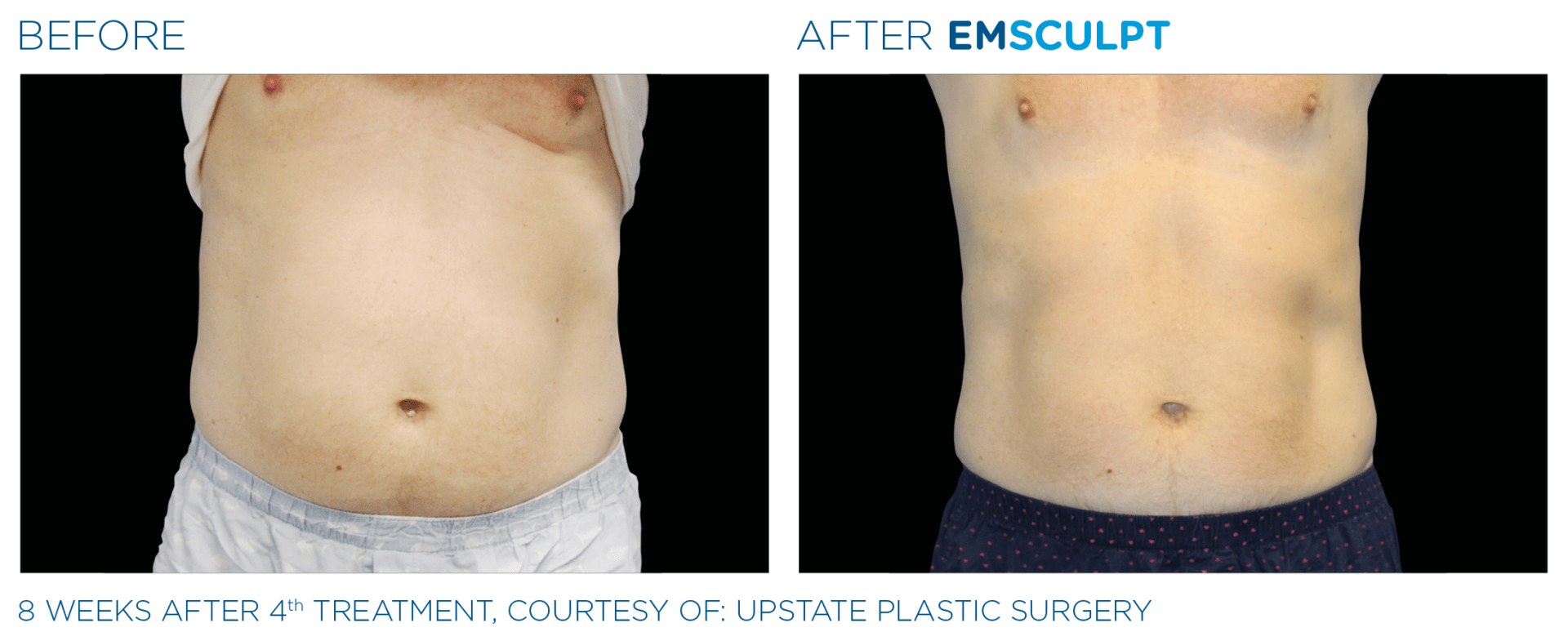 Treatable Areas
Abdomen
Buttocks
Arms
Calves
Benefits
Non-Invasive
With only the High Intensity Focused Electromagnetic device being utilized during an EmSculpt procedure, you don't have to worry about any lengthy recovery times from general anesthesia or invasive incisions. The technology deploys precision focused energy to the target areas causing upwards of 20,000 contractions in the muscles, all during one session. This procedure is perfect for clients not ready or not willing to undergo surgery but still wish to see a toner, flatter stomach, butt, calves, and arms.
Build Muscle
In order for muscles to build and grow they must be the target of different movements that contract the area. These contractions put foreign stress on the muscle fibers which then forces them to adapt to the new weight. They adapt by growing, thickening, and expanding. Eventually a stressor that once was too heavy now seems lighter. This process is how the body builds muscle and gains in strength. The HIFEM technology works to continuously contract the muscles with no resting in between in order to build up the muscle fibers and expend the stored energy in superfluous surrounding fat cells.
Lose Fat
You can continue your tireless efforts at the gym, but Emsculpt is on a completely different level than any conventional workout. The treatment triggers the body to send fat cells to the targeted areas to supply energy to the stressing muscle groups. The neighboring fat cells break down in a process known as lipolysis. These damaged fat cells over time die and are jettisoned by the body through natural excretion methods. While EmSculpt should NOT be seen as strictly as a fat loss solution, it does help healthy people lose pockets of fat in addition to toning and firming the muscles in the area.
Candidates
The perfect candidate is someone who is in healthy shape and is seeking lasting results in the troublesome areas around their abdomen, buttocks, arms, and calves. Patients who are in a BMI classification range 18.5-24.9 have seen more considerable results; one study showed that they saw a 3.8 centimeter reduction in the circumference of their waist.[2] 
Finally, you can meet that goal of fitting into a pair of jeans you once proudly strutted around in during your younger days. So, if you are someone who has tried everything from the new diet trend to various types of exercise, aerobics classes and have yet to see the aesthetic results you yearn for, please feel free to schedule a one-on-one consultation at one of our four Southern California offices today!
Personal Consultation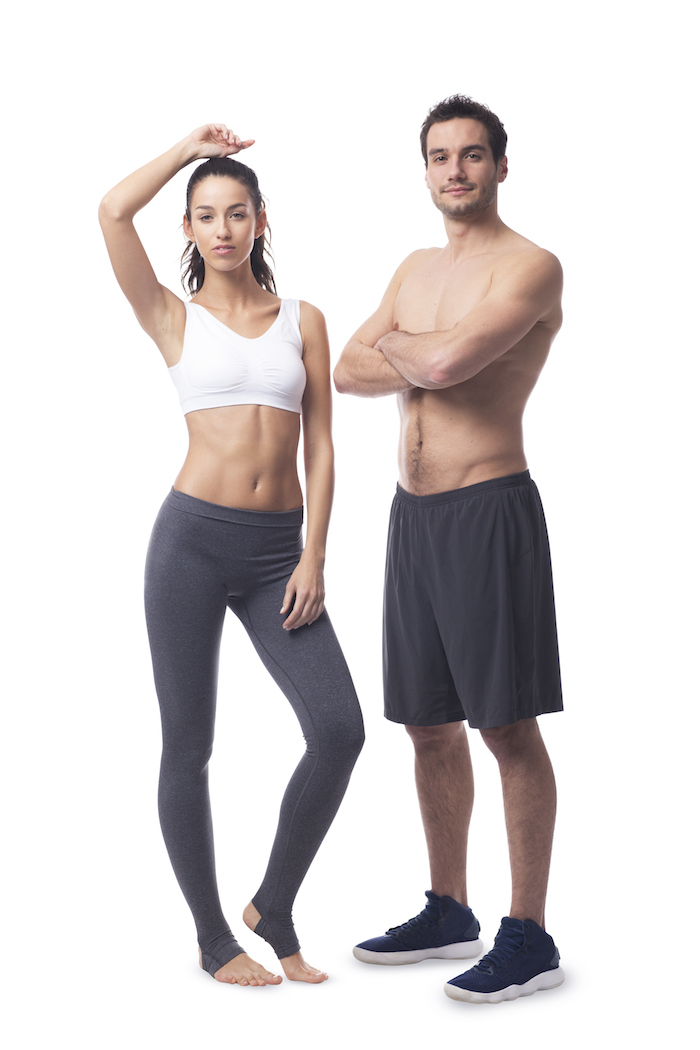 During your private consultation, we will go over your medical, surgical, and prescription history, noting if you may have tried any cosmetic procedures in the past. Next, we will ensure that you are in the target BMI range for this treatment. EmSculpt is FDA approved for treating anyone with a BMI of 30 or under. If you are over 30 BMI, don't worry. We offer our EmSculpt NEO that is specifically designed to provide the very same results to people with a higher BMI. 
Next, during your consultation, one of our expertly trained providers will ask you what your aesthetic goals are. Then, using your dreams as a blueprint, they will create a detailed outline that will be your master plan during your treatment. Afterward, they will answer any and all questions you may have regarding the treatment or any of our other many services. Finally, a list of preparatory steps will be given to you that will tell you what you should to ready yourself before your treatment date.
Procedure
The beauty of EmSculpt is the utter ease with which it will fit into your busy schedule. Most EmSculpt treatments last only 30 minutes. You'll be in and out of our office right in time to get back to the office from your lunch break. All you have to do is come to one of our four convenient Los Angeles area locations, lie down, and feel the EmSculpt technology work its electromagnetic magic. If you're worried about experiencing any pain or discomfort during your treatment, don't be! Many of our clients report feeling no pain at all and the ones that do equate to a similar 'burn' they feel when they are working out. Then, after 30 minutes (and 20,000 contractions later) you are free to resume your day while the benefits of your EmSculpt treatment are just setting in.
Recovery
After your EmSculpt session, many of our patients report back feeling few if any side effects of pain or discomfort. Some mention a little mild soreness similar to that after a solid workout, but nothing that would hamper their day-to-day lives.
Results
Many of our clients tell us that they have seen results in as little as a few days and continue to see loss of fat over the course of the next few weeks. They say that they have noticed new separation between their abdominal muscles and their abdominal wall has tightened and crystallized. They say their abs are more toned, defined, and strengthened.
Corresponding & Complementary Procedures
CoolSculpting
If you are happy with your current muscle mass but just need a solution to those irking fatty troublespots around your body, then CoolSculpting may just be the answer you've been searching for. CoolSculpting works to freeze your fat cells to sub-zero temperatures where they then shrivel up and are discarded by the body's natural excretion processes. This procedure is perfect for areas such as:
Abdomen
Legs
Flanks
Arms
Calves
And many more!
Botox Injections
To help erase wrinkles and provide serene smoothness to certain facial features, Botox Injections may be just the solution you've been after. Botox works by inserting a troublespot with a targeted neuromodulator. When it is injected into certain areas, Botox can help smooth out lines and wrinkles. If you wish to learn more about what's true and what isn't when it comes to Botox Injections please feel free to visit our blog where we discuss the 7 common myths of the rejuvenating injectable. 
Cost in Southern California
The cost of your EmSculpt procedure is predicated on a couple of factors. First, during your consultation, our trained provider would have outlined just what services would need to be utilized to achieve your desired results. The cost of these services will be added as well as noting the patient's medical history, age, and body type. If you would like to learn more about what specials we may be offering at this time please visit our specials page or feel free to give us a call at 1-800-MY-BOTOX today!
References
Duncan, D., & Dinev, I. (2019). Noninvasive Induction of Muscle Fiber Hypertrophy and Hyperplasia: Effects of High-Intensity Focused Electromagnetic Field Evaluated in an In-Vivo Porcine Model: A Pilot Study. Aesthetic Surgery Journal, 40(5), 568–574. https://doi.org/10.1093/asj/sjz244
Kinney, B. M., & Lozanova, P. (2019). High intensity focused electromagnetic therapy evaluated by magnetic resonance imaging: Safety and efficacy study of a dual tissue effect based non-invasive abdominal body shaping. Lasers in surgery and medicine, 51(1), 40–46. https://doi.org/10.1002/lsm.23024