Radiesse
Conveniently located to serve the areas of Sunset Beach, Newport Beach, Redondo Beach, Orange and Orange County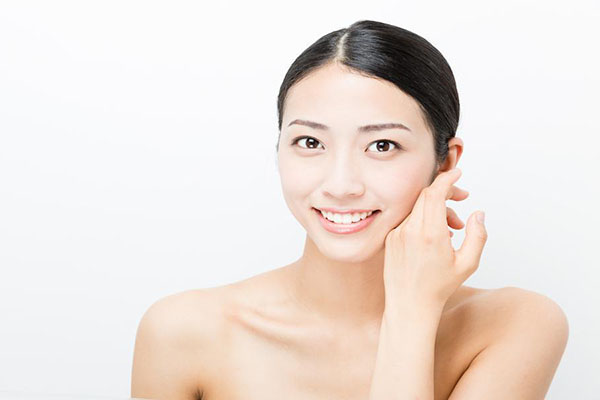 Radiesse is one of our most popular treatments at DermFx. It is dermal filler injected into the skin to improve deep folds and wrinkles which can develop over time. Radiesse not only fills your lines and deep folds, it restores volume. It can be used to create definition to sagging jaw lines or for sculpting high cheek bones. It is unique from all other dermal fillers in that it is made up of calcium. Its creamy white soft texture stays soft, feels natural and remains in place for a year or longer. It is safe and effective immediately. Radiesse works with your own body to stimulate new collagen to give you a natural long lasting look.
Calcium-Based Natural Dermal Filler for Facial Rejuvenation
Helps restore volume, improving smile lines, deep folds and acne scars
Non-surgical Chin implant, Cheek Augmentation, Rhinoplasty
Lasts one year or longer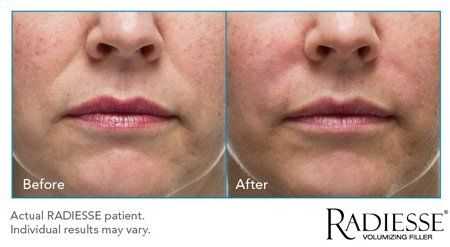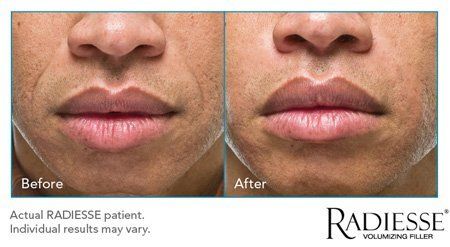 Hand Rejuvenation Using Radiesse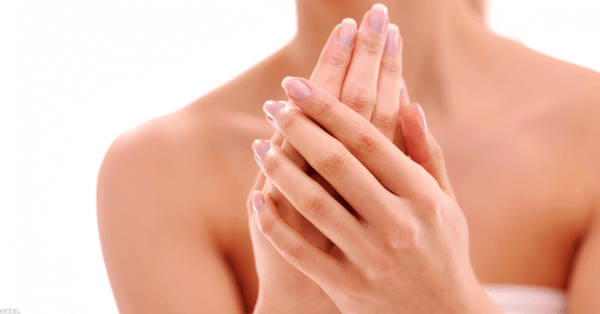 Our hands are just as revealing about our age as our faces. As we age, our hands tend to become thinner, sometimes revealing underlying bones, joints and veins. Women's hands especially can lose their once plump and youthful appearance. Changes occur due to a loss of fat and sun exposure that thins the skin while often producing age spots on the backs of the hands. For volume restoration of the hands, DermFx recommends the dermal filler Radiesse. Radiesse is injected into the hands to help stimulate collagen production and plump the thin skin to restore volume resulting in a more youthful appearance.
FAQ
IS RADIESSE SAFE?
Absolutely! Radiesse has been FDA-approved and has been tested in clinical studies to prove its safety. There is no need for skin testing because it is biocompatible. Radiesse is proven to stimulate your own natural collagen and work with your body to restore volume. DermFx has safely and effectively been using Radiesse on thousands of patients. It has been showing fantastic enhancement results for years. We highly recommend this product to all our patients who want to look younger naturally.
HOW LONG DOES IT LAST?
Radiesse may last one year or more in many patients.
HOW IS THE TREATMENT PERFORMED?
Radiesse is injected into the skin in a simple, safe, quick procedure. DermFx will typically administer some form of anesthetic to make this as comfortable an experience as possible. Radiesse has been used in treatment for the cheeks, smile lines (Nasolabial Folds), marionette lines, and has been effective in lifting the corners of the mouth. Our patients are very satisfied with their non-surgical cheek and chin implants and the latest non-surgical rhinoplasty using the Radiesse filler.
HOW SOON CAN I EXPECT RESULTS?
After the clinical staff at DermFx performs the injection, you will see results immediately.
ARE THERE ANY SIDE EFFECTS?
Just like with any injection, you may experience mild irritation, swelling, itching, redness, bruising or tenderness at the injection site. These side effects will typically resolve on their own.
HOW LONG IS THE RECOVERY TIME?
There is little to no down-time involved in a Radiesse procedure. Most patients return to their normal, daily activities right after their visit. Every patient is unique so be sure to discuss your plans with the staff at DermFx in your consultation.
WHAT IS THE DIFFERENCE BETWEEN RADIESSE AND OTHER FILLERS?
Radiesse is the only filler that stimulates new collagen production using calcium-based microsphere technology. Radiesse is safe, FDA-approved and provides a natural immediate result that lasts a year or longer. DermFx strongly recommends Radiesse because of the value, convenience and quality of results it provides to our patients