Radiesse
Conveniently located to serve the areas of Sunset Beach, Newport Beach, Redondo Beach, Orange and Orange County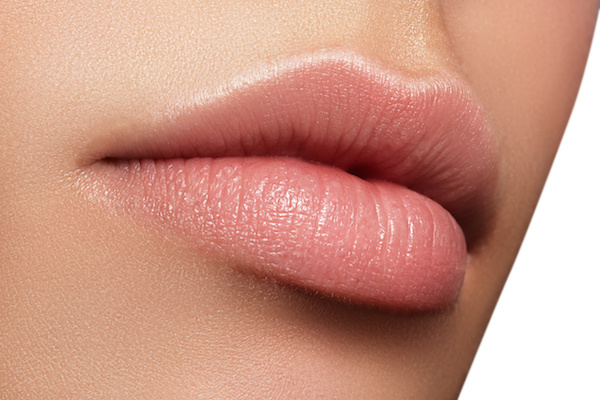 Radiesse is a calcium hydroxylapatite injectable dermal filler designed to smooth moderate to severe facial wrinkles and restore volume. Why choose Radiesse you may ask? Calcium hydroxylapatite is among the most studied dermal filler ingredients in the world. [1] And, Radiesse lasts at least one year, if not longer in some patients. Gone are the days of wrinkles, and facial contours are beautifully restored. We highly recommend this product to all our patients who want to look younger naturally. Contact DermFx at our Sunset Beach, Newport Beach, Redondo Beach, Dana Point, or Orange office location for your Radiesse consultation. You can also book an appointment through our simple online form. Revitalized beauty awaits you. 
About
Radiesse is one of our most popular treatments at DermFx. This FDA-approved calcium hydroxylapatite-based dermal filler is injected into the skin to smoothen deep wrinkles and folds which can develop due to aging or sun exposure. Radiesse also restores age-related volume loss or creates enhanced facial contour. It may be used as an acne scar treatment as well.
Radiesse is different from other dermal fillers in that its active ingredient is made of calcium, like our bones. [1] This sturdy yet highly elastic formulation adds immediate volume to the treatment area while also inducing collagen production for longer-lasting results. Its moldable texture stays soft, feels natural, and remains in place for a year or longer. Radiesse is proven to be one of the most force-resistant dermal fillers on the market. This means that after the injection process, the gel will not migrate or deform under applied pressure. [1]
How Radiesse Achieves Long-Lasting Results
The aqueous gel of Radiesse contains tiny calcium microspheres. These suspended microspheres initiate the body's natural healing response when injected either in the dermal-subdermal junction or intradermally. [1] The aqueous gel itself provides contour and a smoothing effect, but it is eventually reabsorbed. In about a month, the microspheres activate fibroblasts and collagen production is increased by both the inflammatory response and the production of new fibroblasts, which produce additional collagen and elastin. The new collagen contributes to smoother and firmer skin, and replaces the volume created by the gel, and the fibroblasts support the new framework, prolonging your stunning results. [2]
Before and After Photos
Benefits
Radiesse has been FDA-approved and tested in clinical studies to prove its safety. [1]
There is no need for skin testing because it is biocompatible.
Radiesse is proven to stimulate your own natural collagen and work with your body to restore volume.
DermFx has safely and effectively used Radiesse on thousands of patients so you can trust our expert injectors.
Candidates
Good candidates for Radiesse treatment are adult women and men who desire better facial contour and/or would like to treat facial wrinkles and folds through non-surgical means. While the jaw, cheeks, and nose are common areas for enhanced volume, Radiesse is often used for acne scar treatment and is also extremely effective at restoring youthful-looking hands. Almost anyone can receive Radiesse injections since the calcium makeup mimics the naturally found calcium in our bodies.
Personal Consultation
Radiesse consultations with one of our SoCal expert injectors begin with a conversation about areas you wish to enhance or contour, or wrinkles you would like to fill and smooth. A discussion about your medical history is also important. An examination will then take place, taking special note of your areas of volume loss. If it's decided that Radiesse is the right treatment for you, a specialized treatment plan will be created just for you. We will make sure to walk you through each step of the treatment process so know what to expect on the day of your appointment. This is extremely important to us at DermFx; we want you to feel informed and confident.  
Preparation
Minor preparation is needed before dermal filler treatment. To minimize potential bruising or swelling, we ask that you do not consume alcohol, NSAIDs, or tobacco products. Following these instructions will lead to a smoother healing process, although no downtime is needed after injections.
Procedure
Radiesse is injected into the skin in a simple, safe, quick manner. A DermFx staff member will typically administer some form of anesthetic to make this process as comfortable an experience as possible. Marking will be made on the face or other treatment areas to make sure injections are placed where necessary. Radiesse will then be used for the treatment of either the cheeks, nasolabial folds, marionette lines, nasal bridge, chin, jaw, or back of the hands. The microsphere-filled gel is then gently massaged to achieve perfect-looking results. Our patients are very satisfied with their non-surgical cheek and chin contours and non-surgical rhinoplasties after using the Radiesse filler.
While the injection process is the same among patients, every patient is unique and has unique goals so please be sure to discuss your desires with the staff at DermFx at your consultation. In some cases, Radiesse injections can be performed right after your consultation. Please inquire about this when you contact us to schedule your consultation at one of our five Southern California locations. Call 562-592-5100 to reach our Sunset Beach location, 949-548-8812 to contact us in Newport Beach, or 310-316-2100 for Redondo Beach. Orange County residents can call 714-516-9588 to reach us in Orange, or 949-487-5180 for Dana Point. 
Recovery
There is no downtime involved after a Radiesse treatment. Patients can return to their daily activities right after their visit. Just like with any injection, you may experience mild irritation, swelling, itching, redness, bruising, or tenderness at the injection site. These side effects will typically resolve on their own. We also strongly recommend that you avoid direct sun for the next 24 hours.
Results
After the clinical staff at DermFX performs your injections, you will see results immediately. Radiesse has the ability to last one year or longer; this will vary from patient to patient. Regular injection appointments are recommended to maintain your beautiful results.
Corresponding & Complementary Procedures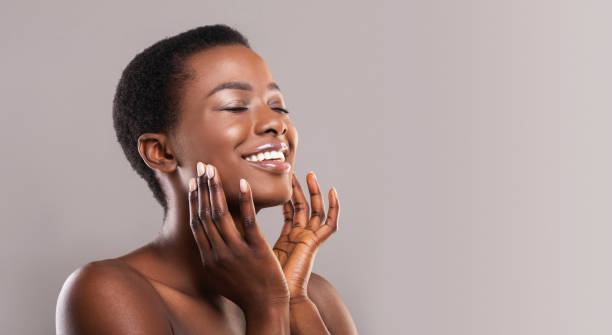 Botox Cosmetic injections are an incredible addition to your Radiesse treatment to smooth dynamic fine lines and wrinkles and to prevent future wrinkles. For wrinkle treatment, dermal fillers like Radiesse are used when wrinkles or creases are visible when your face is at rest. These are called static wrinkles. Botox treats dynamic wrinkles, which are wrinkles that only present when you make expressions, like crow's feet when smiling. This is achieved when the neurotoxin interrupts communication between the nerves and the muscles. Temporary paralysis of the muscles stops the formation of new fine lines and static wrinkles. 
DermFx is proud to also offer Dysport and Xeomin for the treatment of dynamic wrinkles. Botox, Dysport, and Xeomin are all neuromodulators, but they are manufactured a bit differently. This means that the dosage is different for each injectable. [3] To determine which brand would be best for your individual case, contact your closest Southern California DermFx location to schedule a consultation and an expert injector will be happy to discuss this with you. 
Cost
The cost of Radiesse treatment is based on the treatment areas and how many units are injected. This will vary because each patient has unique anatomy and desires different results. A quote will gladly be provided to you at your consultation. Be sure to also check out our specials page for our latest offers. 
FAQ
Are all dermal fillers made of the same material?
No; there are different materials that different brands use to accomplish similar goals. These include calcium hydroxylapatite, hyaluronic acid, poly-l-lactic acid, and polymethylmethacrylate. [4] Each filler has its specialty and preferred use. We are happy to discuss these with you at a consultation at one of our five Socal locations. 
How is Radiesse different than other fillers?
Radiesse is the only temporary dermal filler that stimulates new collagen production using calcium-based microspheres. [1] Radiesse is safe, FDA-approved, and provides immediate, natural-looking results for one year minimally. DermFX strongly recommends Radiesse because of its quality and proven results. 
Can Radiesse be used for hand rejuvenation?
Yes! Our hands are just as revealing about our age as our faces. As we age, our hands tend to become thinner, sometimes revealing underlying bones, joints, and veins. Women's hands especially can lose their once plump and youthful appearance. Changes occur due to a loss of fat and sun exposure that thins the skin. For volume restoration of the hands, DermFx recommends the dermal filler Radiesse. Radiesse is injected into the hands to help stimulate collagen production and plump the thin skin to restore volume resulting in a more youthful appearance.
References