JUVÉDERM® Ultra and Ultra PLUS
Conveniently located to serve the areas of Sunset Beach, Newport Beach, Redondo Beach, Orange and Orange County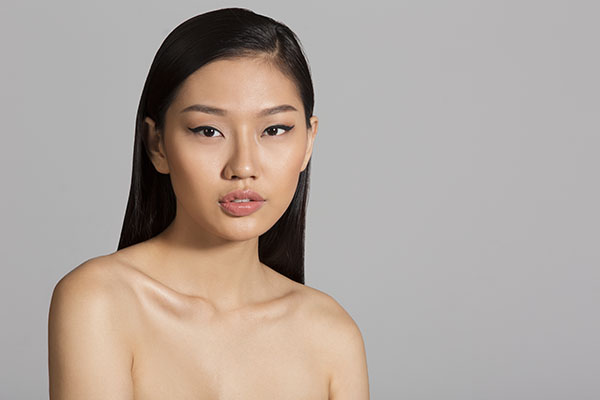 Getting older is a fact of life. Why does it seem like some people age better than others? YOU SHOULD ALWAYS LOVE YOUR SKIN!
Before and After Photos
The younger you look, the better you feel about yourself. Age is an unstoppable process and as the body ages, the appearance and characteristics of our skin change.
Our age, hormones, sun exposure, smoking all have part to play, causing fine lines and wrinkles. Our skin begins to feel more fragile and less elastic. As our age increases the hyaluronic acid (HA) content of our skin which is important for water retention decreases. The oil producing sebaceous glands become active and our skin becomes drier. The skin also loses fat, looking less plump and smooth while losing its youthful contour and glow. With all the changes taking place, gravity is also at work, pulling at the skin causing it to sag.
JUVÉDERM® Ultra is a non-surgical aesthetic treatment becoming more and more popular because it is quicker, less painful and more subtle than plastic surgery. That is why JUVÉDERM® Ultra range of injectable gels provides a simple fast answer. It's an exciting new category of dermal fillers based on hyaluronic acid — a substance found naturally in the body. This means it not only fills wrinkles but also replaces what the skin has lost over time. With JUVÉDERM® you can look forward to noticeable improvement and longer lasting results up to a year.Quicker, less painful and more subtle than plastic surgery!
Corrects moderate to severe wrinkle and folds
Plumps lips
Smooth gel that has a natural look and feel that lasts!
Immediate results and minimal downtime
FAQ
PRICING
JUVÉDERM® Ultra, Ultra Plus, Vollure & Volbella injections starting at $600
JUVÉDERM® Voluma starting at $650
IS JUVÉDERM® ULTRA RIGHT FOR YOU?
JUVÉDERM® Ultra is made up of a hyaluronic acid (HA) a naturally occurring substance; it's actually a type of sugar. The product itself is very safe to add to skin. It has been used for a number of medical applications for many years included joint problems, eye conditions as well as skin lifting.
WHAT IS JUVÉDERM® ULTRA MADE OF?
JUVÉDERM® ultra is hyaluronic acid (HA), a naturally occurring substance found in the body that helps hydrate and add volume to your skin. Natural hyaluronic acid is broken down by the body in one or two days so is constantly replaced. As we age this replacement mechanism diminishes so the moisturizing and plumping effects of hyaluronic acid decrease. HA is used for aesthetic treatments, and has been used by doctors for injection into arthritic joints to aid movement as well as eye surgery.
EVERYONE WILL NOTICE, BUT NO ONE WILL KNOW
At the time of your consultation you will discuss what you are hoping to achieve before the treatment. You can experience the benefits of JUVÉDERM® Ultra injectable gel in a quick, in-office procedure. The injection process can take 15-30 minutes. Your DermFx professional eases the smooth consistency of JUVÉDERM® Ultra under your skin to instantly smooth out wrinkles and folds on your face. You will see the difference immediately!
HOW IS THE JUVÉDERM® ULTRA INJECTABLE GEL USED IN TREATMENT?
Your DermFx administrator eases JUVÉDERM® Ultra injectable gel into the skin using a fine needle to temporarily fill in and augment the treatment area and smooth moderate to severe facial wrinkles and folds such as "smile lines" or "parentheses" (nasolabial folds) and "marionette lines" (oral commissures). JUVÉDERM® Ultra temporarily adds volume to the skin and may give the appearance of a smoother surface.
WHEN WILL I SEE RESULTS?
You will notice results immediately. You will be able to return to your normal routine immediately after treatment.
WHAT ARE THE POSSIBLE SIDE EFFECTS?
Following injection, you may experience slight redness, swelling, bruising at the injected area. Your medical practitioner will advise on this. Be assured these side effects should not last.
HOW LONG DOES JUVÉDERM® LAST?
The effects of JUVÉDERM® depend on a number of factors including:
• Age
• Area treated
• Quantity of Juvederm Injected
• Quality of skin
• Lifestyle
• Healthiness
JUVÉDERM® Ultra is the only line of HA fillers proven to last up to one year in the nose to mouth lines. No correction is permanent; therefore, touch-up injections as well as repeat injections are usually needed to maintain optimal corrections.
CAN PEOPLE WITH DIFFERENT SKIN TONES/COLORS BE TREATED WITH JUVÉDERM®?
Yes. In fact, JUVÉDERM® Ultra injectable gel is the first FDA-approved hyaluronic acid dermal filler that has proven its safety and effectiveness in persons of color. Studies with JUVÉDERM® Ultra showed no increased risk of hyperpigmentation or hypertrophic scarring in patients of color.
WHAT MAKES JUVÉDERM® DIFFERENT THAN OTHER FILLERS?
While other HA fillers on the market have a more granular consistency. JUVÉDERM® injectable gel is the first smooth consistency HA gel. This is due to an innovative manufacturing process called HYLACROSS technology. HYLACROSS gives JUVÉDERM® its unique smooth-gel properties as well as an optimal gel structure that holds up over time. That's why JUVÉDERM® injectable gel is the only HA filler that is FDA-approved to last up to one year.
WHAT IS THE DIFFERENCE BETWEEN JUVÉDERM® ULTRA AND JUVÉDERM® ULTRA PLUS?
JUVÉDERM® Ultra fills moderate wrinkles while JUVÉDERM® Ultra Plus creates volume for severe folds.
Call our office today to schedule your free consultation: 1-800-MY-BOTOX (Toll Free)
Sign up now to become a DermFx VIP and receive monthly e-mail specials about a variety of our services.
Don't forget to check out our monthly specials.