JUVÉDERM® Ultra and Ultra PLUS
Conveniently located to serve the areas of Sunset Beach, Newport Beach, Redondo Beach, Orange, Dana Point and Orange County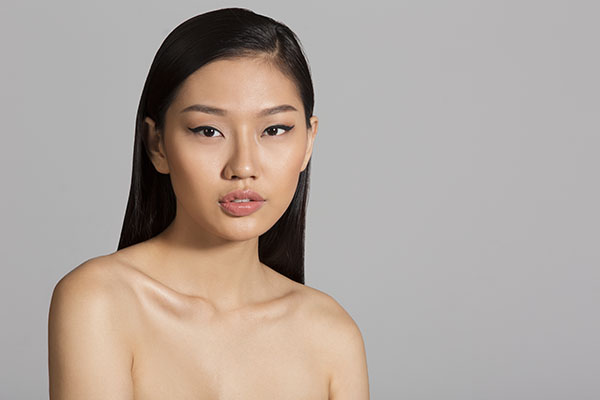 Juvéderm is a popular hyaluronic filler that smooths out wrinkles, adds volume to facial features, and promotes a younger, more radiant appearance.
This simple, minimally invasive procedure is quick, effective, and safe for any patient interested in reversing the many signs of aging like wrinkles, fine lines, and folds. The experts at DermFx are proud to offer their Southern California clientele the restorative benefits of Juvéderm Ultra and Juvéderm Ultra Plus. If you would like to see how Juvéderm can brighten your face's glow or add Juvéderm as a complementary procedure to your personalized treatment plan, please schedule a personal consultation at one of our five Southern California offices!
Before and After Photos
About
Wrinkles, fine lines, and loose skin all gradually appear on our faces as we age. While this is due largely in part to unprotected exposure to UV rays, an unbalanced diet, and persistent stress, signs of aging can also be attributed to age-dependent collagen loss.[1] Collagen, a fibrous, tensile protein found in 70-80% of our skin, is what keeps our skin looking smooth, vibrant, and firm in our youth.[2] To keep up with the demands of growth during adolescence, fibroblast cells in our dermis are quick and efficient at producing new collagen fibers to help the skin retain its inner structure and moisture. As our skin creases, stretches, and contracts, these fibroblast cells ward off any signs of aging, keeping our skin wrinkle-free well into teens and early adulthood. However, as we age, our fibroblast cells' production wanes, causing the existing collagen fibers to go unsupported by a consistent renewal of supporting fibers. So, our existing collagen fibers weaken and lose their elasticity, causing our skin's inner structure to lose its tension. Over time, wrinkles, fine lines, and folds start to form in many common places on your skin. While many skincare products offer collagen-boosting benefits, many patients at DermFx report that they only offer underwhelming results. That's why we are so excited to offer the reverse aging advantages of Juvéderm Ultra and Juvéderm Ultra Plus!
The Science Behind Juvéderm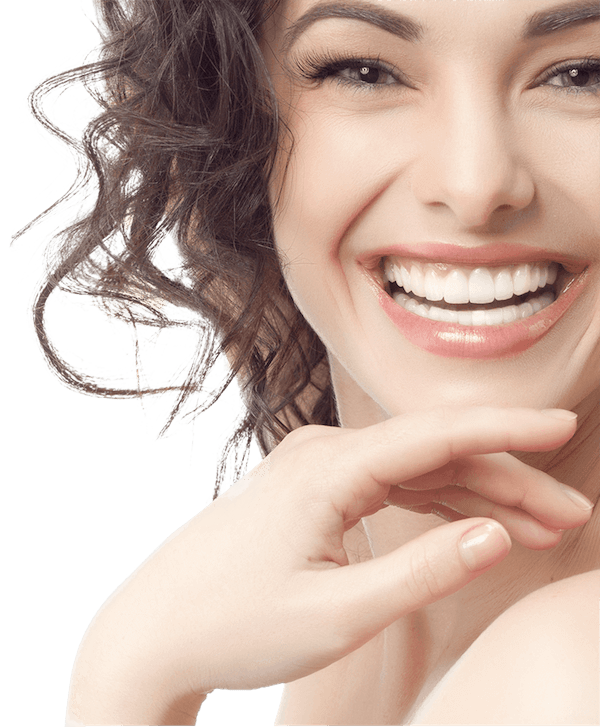 The Juvéderm family of dermal fillers all contain hyaluronic acid as their main, active ingredient. Hyaluronic acid is a naturally occurring substance in the human body – 50% of our body's hyaluronic acid supply is found in our skin.[3] Because hyaluronic acid is a hygroscopic molecule, it can hold up to one-thousand times its weight in water. Once hyaluronic acid is formulated into a gel, it can be injected into the dermis layer of the skin. Inside the skin, the hyaluronic acid gel expands, causing the overlying skin to smooth out any wrinkles or fine lines almost immediately. Then, over time, the hyaluronic acid molecules bind with moisture in the skin to promote a healthier glow to your complexion and provide better structural support to the dermis.[4]
Juvéderm Ultra
Plump, full, round lips are a popular addition to a beautiful, youthful aesthetic these days. While some may be born with naturally perky lips, many people are unhappy with their lips' innately slender appearance. To remedy this, the trained experts DermFx utilize Juvéderm Ultra. Through just a few simple injections, the Juvéderm gel can project the lips outwardly to play a more defined, prominent role in a person's facial appearance. With Juvéderm Ultra, a patient can see new, contoured volume in their lips, making them look younger and more radiant!
Juvéderm Ultra Plus
Common areas for wrinkles to appear are around the corners and edges of the mouth – known as laugh and frown lines. To combat moderate to severe wrinkles, we employ Juvéderm Ultra Plus. This filler from the Juvéderm family is more viscous than its relatives, making it more suitable to add the necessary volume in smoothing away deep wrinkles and creases.
For those interested in either Juvéderm Ultra or Juvéderm Ultra Plus, please schedule a personal consultation to see which one is perfect for you!
Candidates
For those interested in the rejuvenating benefits of Juvéderm, we recommend that you:
Have moderate to severe wrinkles
Desire fuller, larger lips
Be over 21[5]
Desire a quick procedure with no downtime 
Personal Consultation
Our team of experts at DermFx is qualified and equipped to reverse many different signs of aging in your appearance. We will begin your consultation with a brief physical examination and a new patient intake interview. It is our goal to understand and treat the patient – not the problem, so we will spend as much time as necessary to gather an overarching view of your areas of concern. Then, we will teach you about all of our services that could potentially treat your trouble spots. From other facial rejuvenating procedures like PRP therapy to microneedling to chemical peels and hydrafacials, we will be able to answer any questions you may have about other services, pointing out the advantages of each. Then, we will address your interest in Juvéderm. By inspecting your unwanted wrinkles, we will determine whether Juvéderm will be the right approach for achieving your desired cosmetic results. We might suggest complementary or alternative fillers like Restylane and Sculptra, depending on your preferences and aesthetic requirements. These fillers work similarly to hyaluronic fillers but differ in chemical composition and treatment application. Finally, before you leave our care, we will schedule your Juvéderm procedure and give you a list of preparatory steps. Be sure to follow these instructions before the day of your procedure. 
Preparation
While your list of preparatory steps will have personalized steps for your unique treatment plan, two general things to do before a Juvéderm appointment are:
Avoid certain skin treatments two days before like hair removal cream, retinol, waxing, bleaching, and plucking as they can irritate the area before your session.
Avoid blood-thinning medications like ibuprofen and aspirin as these medications can increase bleeding during your treatment.
Procedure
The beauty of a Juvéderm procedure is how easy and straightforward the procedure is. Many of our patients say it is perfect because it's easy to fit into a busy schedule. Typically, our Juvéderm patients are in and out of our care in less than an hour. We will begin with you sitting back with your head tilted up. Then, we will disinfect the target area(s). Next, we will gently insert the Juvéderm syringe into the skin. Another bonus of Juvéderm is that in every portion of Juvéderm is a trace amount of lidocaine. This lidocaine will help minimize any pain or discomfort felt as a result of the injection. Once we have inserted the appropriate amount of Juvéderm into the skin, we will massage the treated area, ensuring that the gel is spread out evenly. Then, you will be free to return to your daily routine! Many patients love Juvéderm sessions because of how quick and painless they are.
Recovery & Results
It is best to avoid any strenuous activities, alcohol, and extreme heat from saunas or tanning beds for the next 24-48 hours. Since hyaluronic acid is a naturally occurring chemical in the human body, it will gradually absorb into your tissue as time goes on. This will typically take around 6-12 months. Over these 12 months, your treated area(s) will appear fuller, brighter, and younger. Now, common signs of aging are a thing of the past! Look how you feel: young, glowing, and beautiful.
Cost
The cost of your Juvéderm procedure will vary depending on how many areas you have treated, how much Juvéderm is utilized, and if any other procedures were added to your personalized treatment plan. We will determine the price of your care at DermFx during your consultation. If you would like to learn about our pricing structure, please visit our pricing page or contact us to discuss your financing options. 
References