Smoothbeam Laser
Conveniently located to serve the areas of Sunset Beach, Newport Beach, Redondo Beach, Orange and Orange County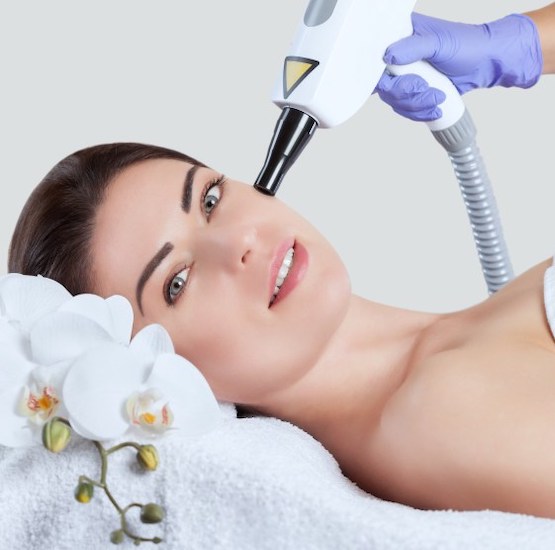 Smoothbeam is an advanced non-invasive, multi-effect laser treatment for active acne, acne scarring, and collagen building. These quick and comfortable laser treatments are highly effective in targeting overactive sebaceous glands, reducing active acne, and reversing some of the collagen loss due to natural aging.
Before and After Photos
About
The Smoothbeam laser was designed to combat the effects of acne and aging skin in a softer and gentler way. It uses a revolutionary process that delivers the laser energy through your skin's surface, to gently stimulate the production of collagen, and change the function of the sebaceous glands that cause acne, while its dynamic cooling device protects the outer layer of your skin. As the new collagen forms, it softens the appearance of wrinkles and aging skin and reduces the number of acne lesions on your skin. Smoothbeam facial rejuvenation is so gentle that there is no interruption to your normal life.
THE SMOOTHBEAM TREATS
Active Acne
Fine Lines and Wrinkles
Scars
Sebaceous Hyperplasia/ Enlarged Oil Glands
Benefits
No Downtime.
Good for All Skin Types
Non-Invasive Procedure
Safe and Effective
Active Acne Treatment
The Smoothbeam improves active acne by actually altering the function of the oil-producing sebaceous glands. This effect alone prevents the occurrence of future acne scarring. The Smoothbeam is frequently used in combination with the Clearlight laser for a comprehensive acne treatment.
During clinical trials, 83% of patients sighted clearing of back acne lesions after 4 treatments, and did not show signs of reoccurrence for six month after the first treatment. Results may vary; you should discuss your expectations with your practitioner. Several treatments are usually required.
Acne Scarring
Smoothbeam improves and reduces acne scars by triggering the production of new collagen. The Smoothbeam fills in and softens acne scars "from the inside out" by filling in the pock marks with the newly formed collagen.
Skin Renewal
Wrinkling is caused by loss of collagen and elastin in the skin. Smoothbeam's technology causes the body to reactivate the production of collagen to areas that have lost their "fill" (wrinkles). This new collagen improves the skin's elastic capabilities and overall tone. Your face will feel firmer, smoother, and show fewer fine wrinkles.
Candidates
Anyone wishing to reduce acne or improve pock marked skin and delay the signs of aging can benefit from the Smoothbeam treatments. If you have acne or acne scars and you want an extremely effective treatment without down time or systemic side-effects, this may be the right treatment for you. The Smoothbeam rejuvenation treatment also helps with enlarged oil glands and wrinkles.
Procedure
Due to the comfort provided by the spray of the cooling device, during your series of Smoothbeam treatments, you will see an ongoing improvement in how your skin looks and feels. No tissue is removed. You can watch as your skin gradually rebuilds from the inside and restores a more youthful appearance to your skin. Over a few months, your Smoothbeam facial rejuvenation treatments can help restore what time has worn away.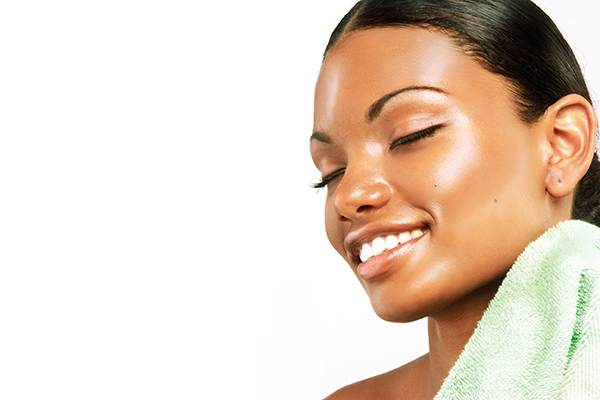 Smoothbeam delivers the laser energy through your skin's surface, to gently stimulate the production of collagen, and change the function of the sebaceous glands that cause acne, while its dynamic cooling device protects the outer layer of your skin. Most patients only feel a slight tingling sensation as the laser pulses. A topical anesthetic can be applied for those with sensitive skin. As the new collagen forms, it helps smooth and fill in acne scars and reduces the number of acne lesions on your skin. It also decreases wrinkles and the appearance of aging skin. With the first treatment you may experience significant improvement in the quality of the skin. Most patients notice a gradual reduction in the number of acne lesions by the second or third treatment. There are no unusual side effects or adverse reactions.
Cost
| | |
| --- | --- |
| Face or Chest or Back | $295 |
| Neck | $175 |
FAQ
WHAT ARE THE ADVANTAGES OF SMOOTHBEAM LASER TREATMENT?
The advantages of Smoothbeam treatments are rapid treatment of acne and acne scars all over the face and back without surgical excisions with no downtime or systemic side effects. The skin appears refreshed, glowing, and younger following these treatments. Treatments are very safe with rare side effects.
HOW LONG DOES THE SMOOTHBEAM TREATMENT TAKE?
Usually 20 to 30 minutes.
HOW MANY TREATMENTS ARE REQUIRED?
Generally 4-6 treatments are necessary for optimal results.
WILL I HAVE PAIN?
Most patients are essentially pain free during this procedure. We use the latest technology to minimize any discomfort. As every person has a different threshold for pain, for those especially sensitive patients, we have developed other protocols to ensure that the treatment is extremely comfortable and tolerable allowing you to fully enjoy the results without pain.
WHEN CAN I GO BACK TO WORK OR SCHOOL?
Smoothbeam treatment is so gentle that most patients resume activities right away. There may be some redness which may last one or two days.
CAN I HAVE SMOOTHBEAM TREATMENT IF I HAVE DARK SKIN?
This treatment can be used effectively on dark skin. You may be given special skin treatment regimen by our your practitioner.
HOW LONG WILL IT TAKE TO SEE THE IMPROVEMENT?
Every patient is different. Many see results after the second or third treatment. Treatments are normally spaced 3 to 5 weeks apart in the beginning, then 6 to 8 weeks in a maintenance program. Your maintenance program will last as long as you would like to hold off the effects of aging, acne or the need for a more aggressive treatment such as laser resurfacing.
WILL SMOOTHBEAM WORK FOR ME?
Results will vary from patient to patient depending on age, skin type, condition and the number of treatments. After reviewing your medical history and considering your desired results, your DermFx practitioner will determine the best course of treatment for you.