Laser Hair Removal
Conveniently located to serve the areas of Sunset Beach, Newport Beach, Redondo Beach, Orange, Dana Point and Orange County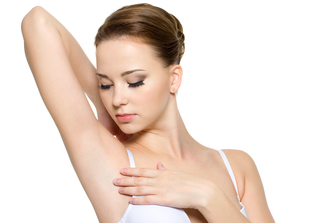 Laser hair removal is a treatment method that uses pulses of laser energy to destroy hair follicles and prevent unwanted hair growth. Found only at DermFx, The LightSheer Duet is the latest technology that offers a pleasant, efficient process for removing unwanted hair. Both men and women can sit and relax while hair on the legs, back, and chest is comfortably removed without the news of topical anesthetic or messy treatment gels. And, LightSheer Duet can be used on patients of nearly any complexion. Unwanted body hair can be eliminated in short sessions that take as little as 15-20 minutes. Want to know more? Start the process by scheduling an informative consultation at our offices throughout Los Angeles and Orange Counties. You can also give us a call and one of our staff will guide you through the process:
Sunset Beach: (562) 592-5100
Newport Beach: (949) 548-8812
Redondo Beach: (310) 316-2100
Orange: (714) 516-9588
Dana Point: (949) 487-5180
About LightSheer Duet
There are many ways to remove unwanted hair such as shaving, plucking, and waxing. Laser hair removal is the only solution that offers long-lasting results. [1] The method is more efficient, easier, and can treat more areas than other time-consuming methods. The LightSheer Duet experience vastly reduces the appearance and the growth of hair on the face and body. 
This laser treatment targets hair at the anagen stage: when the hair shaft is actively growing. Laser hair removal uses short bursts of intense light. The laser heats the hair shaft and bulb. [2] As a result, both the hair and the surrounding follicle are damaged—making hair regrowth slower and causing the hair to fall out. The number of treatments required varies depending on hair density and skin type. Usually, patients with lighter skin may need 5-8 treatments while patients with a darker skin tone may need 8-10. This is partly because darker skin types tend to be more sensitive to laser wavelengths. 
Areas of Treatment
LightSheer Duet treatment allows patients to treat small or large areas of concern all over the body. Below is a list of areas that can be treated:
Chin and upper lip
Ears
Hands
Feet and toes
Arms
Underarms
Areola and breasts
Bikini line and Brazilian
Face and neck
Sideburns
Chest
Abdomen
Buttocks
Back
Legs
Benefits
The LightSheer Duet is an effortless solution that allows patients to enjoy smooth, silky skin. Other added benefits include:
A highly effective treatment that requires few sessions
Increased self-confidence
Uses long laser wavelengths at high speed, to prevent the risk of skin burning
Non-invasive, quick procedure, and little discomfort
Able to treat many skin tones and hair textures
Can treat large, multiple areas such as the back and legs in one session
Your consultation is a chance to learn more about air removal with LightSheer Duet and to further discuss how you can get smooth, hairless skin. See us at any one of our five locations dotted throughout Southern California.
Candidates
In the past, laser hair removal treatments have only been reserved for certain skin types because of the risk of skin pigmentation changes for patients with darker skin tones. DermFx is pleased to offer LightSheer Duet because it has the ability to treat multiple skin types, tones, and hair textures. Both small patches and larger areas of hair growth can be addressed with this easy laser hair removal treatment. Ideal candidates should:
Have unwanted hair
Not have any underlying skin conditions including active infections or cold sores
Have a realistic expectation of what the procedure can do
 We'll review the process, aftercare instructions, and other items with you during your personal consultation. Visit us in Sunset Beach, Newport Beach, Redondo Beach, Orange, and Dana Point. 
Personal Consultation
Dr. Todd Miller is an accomplished and highly trained cosmetic and reconstructive surgeon in Southern California. DermFx has built a reputation over the years in providing the best quality care for patients at an attainable cost. Our staff is highly effective in identifying your concerns.
Your private consultation will take place in one of our throughout the LA/OC area. Find us in surf haven Sunset Beach, opulent Newport Beach, sunny Redondo Beach, thriving Orange, and dolphin-watching capital of the world: Dana Point. One of our friendly staff will greet you and get you situated in your treatment room. We'll begin by asking about your health history and skincare regimen. Then, we'll examine your skin. If you're a good candidate for hair removal with LightSheer Duet, we will set up your appointment so you can start saying goodbye to unwanted hair.
Take the first step in finally getting smooth, hair-free skin and schedule a consultation. Have a gander at our blog while you wait for your appointment. There's lots of insightful information on other exciting services we offer.
Preparation
To prepare, DermFx asks patients to:
Avoid sun tanning and long periods in the sun for about 2-3 weeks before treatment
Pause certain medications and supplements to avoid complications
Arrive at your appointment free of makeup, fragrance, or lotion
Do not use skin treatments such as Botox injections, dermal filler injections, chemical peels, or microdermabrasion in the treatment area for at least 14 days before
Shave the area of concern completely before treatment. Legs should be shaved no sooner than 24 hours prior to avoid irritation.
Procedure
We will escort you to a private treatment room where one of our friendly licensed nurses will perform the treatment with LightSheer Duet. The procedure works in the following steps:
The device is placed on the treated area, and its built-in vacuum directs the skin into the handpiece so that the follicle is brought closer to the surface of the skin and directly targeted.
This vacuum pressure from the LightSheer device pulls the skin closer to the device where it begins to stretch inward. The stretching reduces the density of the melanocytes of the skin or the skin cell that produces protective skin-darkening pigment melanin.
Vacuum pressure from the device constricts blood vessels that cause skin blanching or the temporary obstruction of blood flow.
Laser energy from the LightSheer Duet device is emitted and targets the hair follicle at its core. The light emitted is absorbed by the pigment in the hair follicles, which causes damage to the tube-shaped sacs of the follicle, which is what produces hair.
Lightsheet Duet was built with the customer in mind. The experience is easy, fast, and highly effective. The sapphire skin cooling feature offers patients a comfortable experience while still offering the advantages of a powerful laser. [3] Repeated sessions may be needed for most patients. We recommended 5-10 sessions at 4-8 weeks intervals to prevent future hair growth.
Recovery
No anesthesia or incisions means you can drive home right after your session. Hair in the treated area will slowly shed within two weeks of treatment. When hair does regrow, you may notice that it returns lighter, and in patches. Once your series of laser hair treatments conclude, hair regrowth will be minimal. This should continue to decrease once your laser hair treatment concludes. Patients may experience slight redness and swelling at the treated areas but this should go away within a few hours. Please be gentle to the skin in the treatment area. DermFx recommends keeping the area clean, staying out of the sun for long periods, and using SPF 30+ sunscreen when outdoors.
Results
Once any mild swelling and redness subsides you can look forward to new silky skin. Patients enjoy long-lasting to permanent hair removal after repeated sessions. Having to fiddle with time-consuming hair removal techniques will be a thing of the past. With Light Sheer duet, you can say hello to smooth skin and goodbye to unwanted hair. Reward yourself with a day at the beach or the pool!
Cost
Your LightSheer procedure is a highly customized experience. Financial concerns will be explained during your consultation. DermFx believes transparency is the cornerstone of any medical practice. That is why our pricing menu offers a quick estimate of how much your procedure may cost. Patients are more than welcome to call us for cost estimates and financing options.
FAQ
Are results permanent?
Patients can enjoy long lasting to permanent results after completing a course of multiple sessions. Most patients receive 5-10 sessions placed in 4-8 week intervals. This is because hair growth occurs in a cycle, and not all hair is necessarily in the same cycle of growth. Hair removal is only effective during a certain phase in hair growth periods. [4] The process accounts for hair at various stages of growth.
Is it painful?
LightSheer Duet is an innovative technique to get rid of unwanted hair. No local anesthesia or pain medication is needed for the treatment. The head of the LightSheer Duet handpiece is equipped with a sapphire cooling system to keep the skin cool and the patient comfortable.
References