Daxxify
Conveniently located to serve the areas of Sunset Beach, Newport Beach, Redondo Beach, Orange, Dana Point and Orange County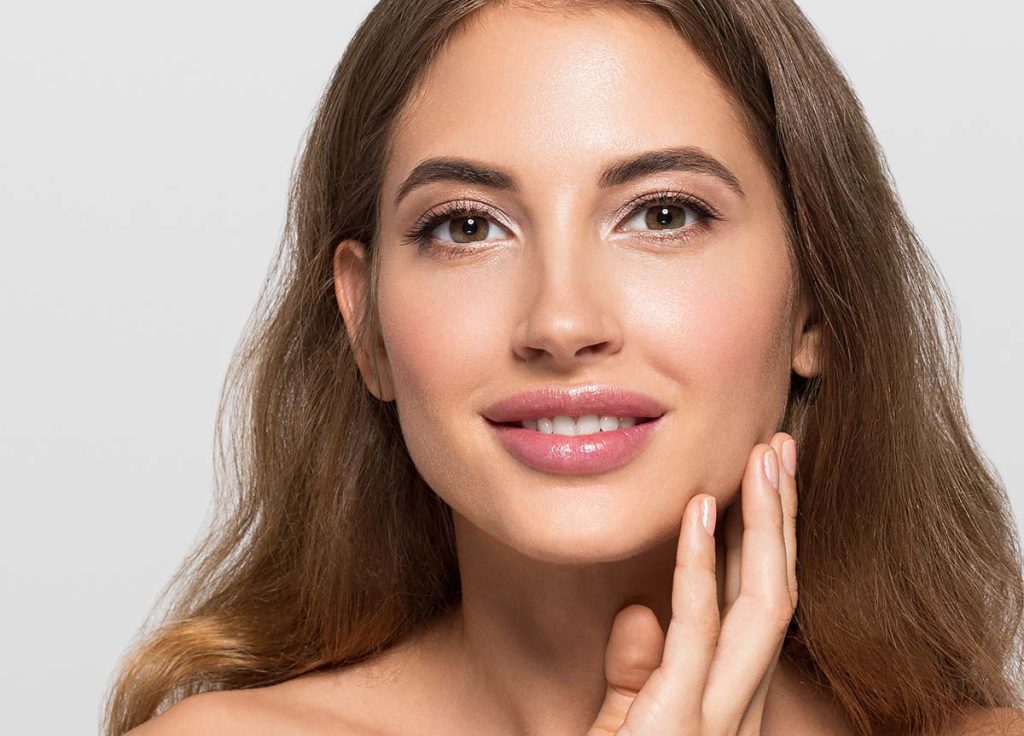 Daxxify is a minimally-invasive injectable cosmetic treatment that smooths and rejuvenates skin. By targeting muscles and temporarily relaxing them, patients can achieve more youthful-looking skin without the cost and extended downtime of surgery. Daxxify can be used to treat a variety of concerns, including wrinkles and fine lines on the forehead, crow's feet around the eyes, and frown lines between the eyebrows.
At DermFx, we specialize in providing personalized Daxxify treatments that meet the unique needs and goals of each patient. Our team of experienced and skilled injectors uses the latest techniques and products to deliver beautiful and natural-looking results. We understand that every patient is different, which is why we take the time to listen to your concerns and develop a customized treatment plan that addresses your specific needs.
If you're considering Daxxify, it's essential to choose a provider with extensive training and experience in administering the treatment. And at DermFX, we are committed to ensuring the safety and satisfaction of our patients. Contact us today to schedule a consultation with one of our expert injectors at one of our Orange County or LA County locations. Let us help you achieve the refreshed and youthful appearance you desire!
Learn more about injectables by reading the DermFX blog!
About Daxxify
Daxxify is a new cosmetic treatment that smooths wrinkles and fine lines in the face. It is derived from daxibotulinumtoxinA-lanm, a neuromodulator that temporarily prevents muscle movement when injected in small doses. Neuromodulators are safe and well-established treatments, making them an excellent choice for facial rejuvenation. (1)
The Daxxify formulation is indicated for use in the upper third of the face where dynamic wrinkles tend to form with repeated facial movement.
Treatment Areas:
Glabellar (Frown) Lines
Horizontal Forehead Lines
Crow's Feet
How Does Daxxify work?
Like Botox, and Dysport, Daxxify works by blocking the signals that the nerves send to the muscles, causing them to relax and soften. This can reduce the appearance of wrinkles and prevent new ones from forming. It is most commonly used to treat dynamic wrinkles, such as frown lines, crow's feet, and forehead lines.
At DermFx, we offer Daxxify injections as a minimally-invasive way to help our patients achieve a more youthful, refreshed appearance. Our experienced injectors use precise techniques to ensure that the results look natural and subtle.
Benefits
Quick and easy procedure: Daxxify injections take only a few minutes to administer.
Non-invasive: There are no incisions or anesthesia required for this treatment.
Minimal discomfort: The needle used for the injection is very small, which means that most patients experience only minor discomfort. We also give patients an ice ball to numb the area during injection.
No downtime: You can return to work or other activities immediately after the procedure.
Results are visible within days: Patients see results as little as 2 days after the injections.
Long-lasting results: The effects of Daxxify last for up to 6-9 months.
Safe and effective: Daxxify has been approved by the FDA for cosmetic use.
Customizable treatment: Our team will work with you to create a customized treatment plan that meets your specific needs and goals.
At DermFx, we understand that each patient is unique, so we take the time to listen to your concerns and develop a treatment plan that is tailored to your individual needs. If you're interested in learning more about Daxxify injections and how they can benefit you, contact us today to schedule a consultation.
Candidates
Daxxify is an effective way to rejuvenate your upper face. It can effectively reduce the appearance of wrinkles and fine lines, allowing you to experience a smoother, more youthful complexion. Typically, patients seeking Daxxify treatments are bothered by:
Forehead wrinkles
Crow's feet around the eyes
Lines between the eyebrows
Almost anyone can get Daxxify treatment, but it is not recommended for the following patients:
Those with a known sensitivity to botulinum toxin preparation
Those with a skin infection in the treatment area
Those with any disease that affect nerves and muscles
Those who are pregnant or breastfeeding
Daxxify is safe and effective for most individuals and does not contain serum albumin protein (which can be found in most other neuromodulators). (2) However, it is important to note that some people may experience adverse effects from Daxxify injections. Therefore, a consultation is necessary to determine if the treatment is right for you.
Personal Consultation
If you're considering Daxxify, the first step is to schedule a consultation with one of our experienced providers. During your consultation, your provider will assess your medical history, skin type, and aesthetic goals to create a customized treatment plan. They will also give you information on what to expect during and after the procedure, as well as potential risks and complications.
Our team will take the time to evaluate your skin and determine if Daxxify is the right choice for you.
Preparation
If you're considering Daxxify, there are a few things you can do to prepare for your treatment and ensure the best possible results. Here are some tips from DermFx:
Let us know about any medications or supplements you're taking, as well as any medical conditions you have, to ensure that Daxxify is safe for you.
Avoid alcohol and blood-thinning medications for at least 24 hours before your appointment to minimize bruising.
Come to your appointment with a clean face, free of makeup and moisturizers.
Plan to avoid strenuous exercise, saunas, and hot tubs for at least 24 hours after your treatment.
Follow all post-treatment instructions carefully to optimize your Daxxify results and maintain a youthful, refreshed appearance.
Procedure
At DermFx, we offer Daxxify injections as a quick and easy solution to smooth out wrinkles and fine lines on your face. The procedure involves injecting small amounts of the botulinum toxin into specific muscles that are responsible for causing wrinkles. This temporary paralysis of the muscle prevents it from contracting, resulting in a reduction of wrinkles in the treated area.
The procedure itself is quick and virtually painless. We use a tiny needle to inject small amounts of Daxxify into the targeted muscle groups. Most patients report only mild discomfort during the process, and there is no downtime required afterward.
Recovery & Results
Daxxify is a minimally-invasive procedure that requires no downtime. After the treatment, you may experience some mild swelling or redness at the injection site which usually subsides in a few hours. We recommend avoiding touching the treated area for several hours after the procedure and avoid lying down for about 4 hours to prevent the toxin from spreading to other areas of the face. It is also advisable to avoid strenuous exercise and alcohol consumption for at least 24 hours.
You will start noticing results in as little as 2 days. The results can last up to 6-9 months depending on your individual response to the treatment. Regular maintenance treatments can help prolong the effects of Daxxify. With DermFx's expertise, you can expect natural-looking results that enhance your appearance and boost your confidence.
Cost of Daxxify in Orange County
The cost of Daxxify treatment is dependent on various factors such as the area(s) being treated and the number of units required. At DermFx, our experienced injectors will discuss your individual needs and create a personalized plan to achieve your desired results. Contact your nearest DermFX location or complete a short form to schedule a consultation today.
FAQ
What is Daxxify used for?
Daxxify is a type of injectable that temporarily relaxes muscles in the face, reducing the appearance of wrinkles and fine lines. It can be used to treat crow's feet, forehead wrinkles, frown lines, and other signs of aging.
How long do the results of Daxxify last?
The effects of Daxxify typically last up to 6 to 9 months. After this time, the muscles will regain their movement, and the wrinkles may reappear.
Does Daxxify hurt?
Most patients report only mild discomfort during the injection process. The needles used for Daxxify are very small, and the procedure only takes a few minutes to complete. If you are concerned about pain, your provider can apply a numbing cream or ice to the treatment area beforehand.
Are there any side effects of Daxxify?
The most common side effects of Daxxify include redness, swelling, bruising, and mild pain at the injection site. These effects usually subside within a few days. In rare cases, more severe side effects such as muscle weakness or drooping eyelids can occur.
Who should not get Daxxify?
Daxxify is generally not recommended for pregnant or breastfeeding women, individuals with certain neuromuscular disorders, or those with allergies to botulinum toxin.
Can Daxxify be combined with other treatments?
Yes! Daxxify can be combined with other cosmetic treatments such as fillers, chemical peels, and laser resurfacing to achieve more comprehensive results. Your provider can recommend the best combination of treatments to achieve your desired outcome.
References
Field M, Splevins A, Picaut P, et al. AbobotulinumtoxinA (Dysport®), OnabotulinumtoxinA (Botox®), and IncobotulinumtoxinA (Xeomin®) Neurotoxin Content and Potential Implications for Duration of Response in Patients. Toxins. 2018;10(12):535. doi:https://doi.org/10.3390/toxins10120535 
Solish N, Carruthers J, Kaufman J, Rubio RG, Gross TM, Gallagher CJ. Overview of DaxibotulinumtoxinA for Injection: A Novel Formulation of Botulinum Toxin Type A. Drugs. 2021;81(18):2091-2101. doi:https://doi.org/10.1007/s40265-021-01631-w