Morpheus8
Conveniently located to serve the areas of Sunset Beach, Newport Beach, Redondo Beach, Orange, Dana Point and Orange County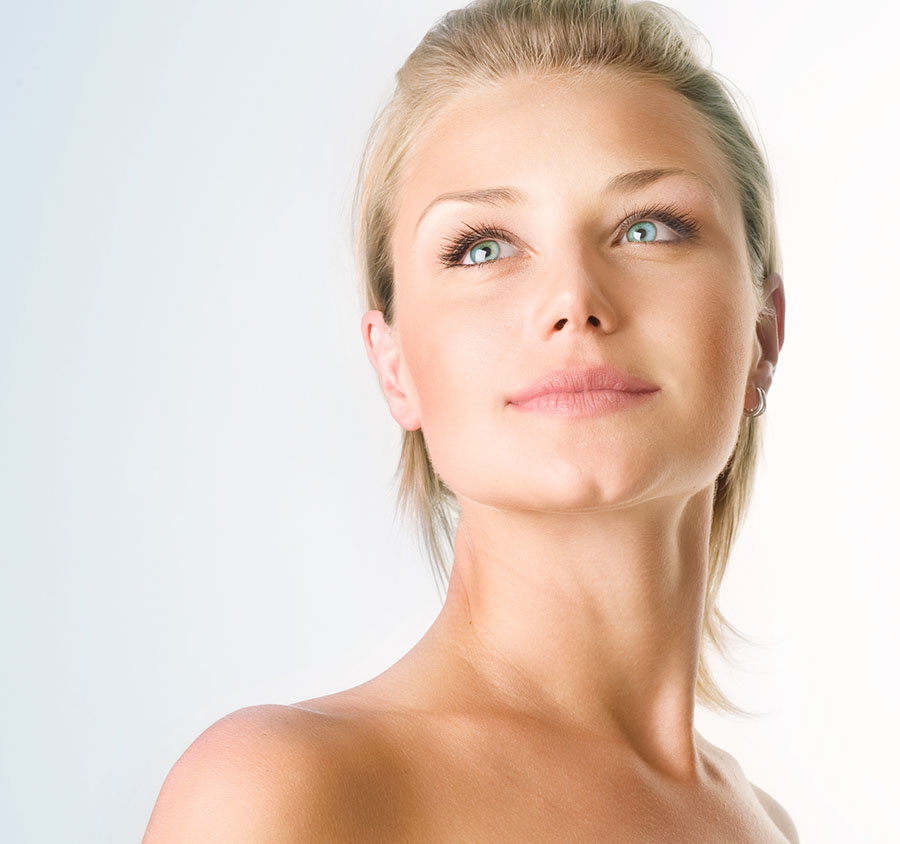 Morpheus8 is an innovative microneedling device that uses radiofrequency energy to rejuvenate the skin. It is an FDA-approved treatment for all skin types, including darker skin tones. Get smoother, firmer skin with improved texture and elasticity, and reduce the visibility of wrinkles, lines, cellulite, and other signs of aging. Patients often experience immediate results after just one treatment session, with optimal results achieved within 3-6 months.
DermFx provides this incredible procedure to patients in Sunset Beach, Newport Beach and Redondo Beach. Patients are thrilled with their results, which include smoother contours, tighter skin, and a more youthful look. We strive to provide our patients with the best care possible, offering personalized treatment plans tailored to their individual needs. Our experienced specialists are dedicated to helping you achieve your desired results quickly and safely. Contact us today for more information about how we can help you look and feel your best. Call 310-316-2100 (Redondo Beach), 949-548-8812 (Newport Beach), or 562-592-5100 (Sunset Beach) to reach our scheduling coordinators, or fill out this form.
Make sure you keep up with the best treatments to keep you looking young – follow our blog!
How Does Morpheus8 Work?
Everyone wants younger, firmer skin. Indeed, skin tightening is one of the cosmetic enhancement market's most popular focuses; in the past decade, it accounted for 668,100 patient treatments and continues to grow exponentially. [1]
So how does Morpheus8 help tighten the skin? The Morpheus8 device uses fractional radio frequency energy to deliver thermal energy into the dermis. RF energy paired with microneedles triggers a remodeling of collagen and elastin in the skin, which leads to improved texture and elasticity. The device also resurfaces the top layers of skin for smoother, firmer skin tone and improved contours. The procedure is minimally invasive, with manageable downtime.
Morpheus8 uses adjustable microneedles that deliver energy precisely, resulting in minimal trauma and more targeted energy delivery. This combination can help stimulate collagen production and remodel existing collagen, resulting in firmer skin.
What is Fractional Radio Frequency Energy?
Fractional radio frequency energy is a powerful skin rejuvenation technique that delivers tiny pulses of heat deep into the dermis and subdermal tissue. These pulses of heat are much like those used in laser treatments, but they are gentler and cause minimal skin disruption.
Also called RF energy, this treatment is non-invasive and can be used to treat a variety of skin concerns, including
Wrinkles
Sagging
Lines
Cellulite
Other common signs of aging
RF energy can be used on all skin types, including highly melanated skin. RF energy is safe for dark skin because it delivers tiny pulses of heat deep into the dermis. Unlike procedures that directly target pigmentation, like laser treatments, RF energy does not, making it a safe choice for darker complexions. [2]
What are the Benefits of Morpheus8?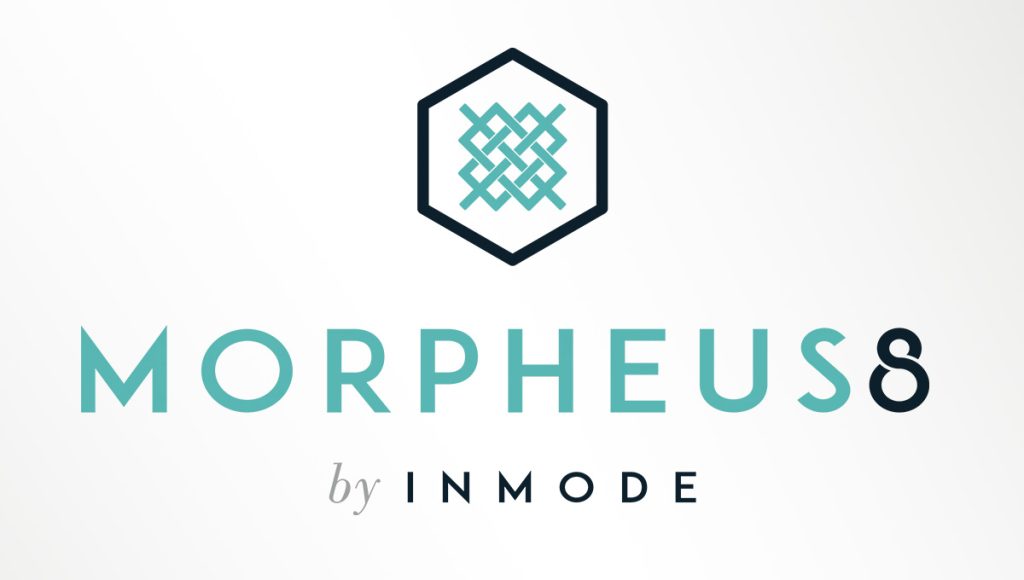 A lot of time and energy in the plastic surgery industry is dedicated to helping patients with sagging or loose skin. And, thanks to the Morpheus8 device, these patients with sagging and loose skin can now enjoy firmer skin with improved texture and elasticity in as few as one to two treatments, but with best results after three.
The go-to method for skin laxity has always been surgical removal of the excess through incisions; this results in excellent clinical outcomes and happy patients more often than not. Even though these procedures might help people look younger, many people hesitate because they think it might be dangerous or leave scars. So instead, people choose other methods that promise to make skin tighter without incisions and invasive procedures.
What Happens to Aging Skin?
Aging skin naturally loses its elasticity, and wrinkles begin to form as collagen production decreases, which can cause sagging and crepey skin that often feels dry or rough. With Morpheus8, fractional radio frequency energy targets the deeper layers of skin, stimulating collagen production to help the skin look and feel rejuvenated.
Finally, Morpheus8 is a relatively quick and easy procedure that requires minimal downtime, making it an ideal option for busy people who don't have the time to recover from traditional cosmetic surgery.
Candidates for Morpheus8
There has been a 90% satisfaction rate in patients who are ideal candidates for RF. [3] So, if, after your consultation, you are considered a good candidate for the treatment, you can expect to see positive results.
The ideal candidates are those with:
Aging skin
Sun damage
Wrinkles, folds & fine lines
Large pores
Acne Scars
Cellulite
But it is also important to note that the best results come from patients with realistic expectations; for example, if you have deeper wrinkles that have been present for a longer period, you may need more treatments to achieve the desired results.
If you're looking for a non-invasive option that can effectively restore skin tone and elasticity with minimal discomfort, Morpheus8 could be the ideal choice for you, the ideal candidate.
Personal Consultation
During your consultation, we will do just that: decide if Morpheus8 is the perfect choice for your skin improvement.
First, we will assess your skin laxity and ask about your desired results. We will also look for any potential risks associated with the procedure, such as allergies or a history of poor healing. Once we have determined that you are a suitable candidate, we can discuss the cost and number of necessary treatments and any other questions you may have.
We can also recommend treatments that will better benefit you if it is determined that Morpheus8 is not the proper treatment for you. We have a wide array of procedures our patients can choose to get the look they desire, and we want to find you the perfect procedure.
If you are looking for an effective, non-invasive way to rejuvenate your skin, contact us today to learn more about the Morpheus8 device. We look forward to helping you achieve the beautiful and youthful look you desire.
Preparation
To prepare for your Morpheus8 treatment, you should read all the materials we provide for the procedure.
You should make sure to remove any makeup or other products you may be using before the procedure.
You may need to avoid sun exposure for a few days before your treatment.
Patients should not take aspirin, ibuprofen, or other blood-thinning medications at least 48 hours before the treatment.
It is advisable to hold off on smoking any tobacco products and ingesting alcohol for a few days before and after the procedure.
We will discuss this with you during your consultation and provide additional instructions if necessary.
The Morpheus8 Procedure
A handheld device with multiple microneedles and radio frequency energy will be applied to your skin during the procedure. The microneedles will penetrate the skin while a controlled pulse of radio frequency energy heats and tightens deeper layers of the dermis.
The entire procedure usually lasts around 45 minutes to an hour, depending on the size of the treatment area. During the procedure, you can expect a warm feeling on the skin as heat is delivered. The feeling is easily tolerated, and we will do everything possible to make your treatment as comfortable as possible.
Aftercare/Maintenance
Patients may notice some redness in the skin after the procedure. In most cases, any side effects are temporary and will resolve within a few hours. Patients may be asked to use topical ointments and/or sunscreen for a few days following the treatment.
Once you've had your Morpheus8 treatment, you should avoid intense physical activity, as it may cause the skin to become irritated or inflamed. You should also avoid scrubbing or picking at the skin, which could lead to infection.
Once your skin has healed, it is important to apply a moisturizer/sunscreen every day, even if you do not plan on being in the sun. We also recommend avoiding saunas, steam rooms, and hot tubs for at least a week after the procedure.
Morpheus8 is an excellent choice for those looking to reduce wrinkles, tighten skin, and even out skin tone with minimal discomfort. Contact us today to schedule a consultation to find out if you're a suitable candidate. We look forward to helping you achieve beautiful and natural-looking results.
What Results Can I Expect After Morpheus8?
The effects of the Morpheus8 treatment are almost immediate, with additional results achieved within 3-6 months. Patients can expect reduced wrinkles, improved skin texture, and tone, and a more youthful-looking complexion as collagen production is stimulated.
Results can last anywhere from 6 months to 2 years, depending on the patient's age and lifestyle habits. Patients may need to visit for touch-ups every 6 months to keep their results looking fresh.
Love your beautifully enhanced skin with Morpheus8 treatments. Contact us today to learn more about the procedure and the results you can expect.
Corresponding & Complementary Procedures
At DermFx, we offer several complimentary and corresponding procedures to help you get the best possible results from your Morpheus8 treatment.
We recommend combining Morpheus8 with dermal fillers and injectables such as BOTOX® and Xeomin® to achieve a more even and consistent look. We also offer laser skin resurfacing procedures for patients seeking a more comprehensive facial rejuvenation.
For more information on the corresponding and complementary treatments available at DermFx, please contact us to schedule a consultation today.
What is the Cost of Morpheus8 in Orange, CA?
The cost of Morpheus8 treatments in Orange, CA, can vary depending on the size and extent of the treatment area. Please contact us to get an accurate estimate of the cost for your individual needs. During your consultation, we'll discuss all possible costs associated with your treatment so you can make an informed decision. Contact us today!
References
D. H. A, R. S. M, Diane D, Malcolm P. Non-Excisional Face and Neck Tightening Using a Novel Subdermal Radiofrequency Thermo-Coaugulative Device. Journal of Cosmetics, Dermatological Sciences and Applications. 2011;2011. doi:10.4236/jcdsa.2011.14021
Taub AF, Garretson CB. Treatment of Acne Scars of Skin Types II to V by Sublative Fractional Bipolar Radiofrequency and Bipolar Radiofrequency Combined with Diode Laser. The Journal of Clinical and Aesthetic Dermatology. 2011;4(10):18-27. Accessed December 8, 2022. https://www.ncbi.nlm.nih.gov/pmc/articles/PMC3196304/
Mulholland RS. Radio Frequency Energy for Non-invasive and Minimally Invasive Skin Tightening. Clinics in Plastic Surgery. 2011;38(3):437-448. doi:10.1016/j.cps.2011.05.003