Restylane Lyft
Conveniently located to serve the areas of Sunset Beach, Newport Beach, Redondo Beach, Orange and Orange County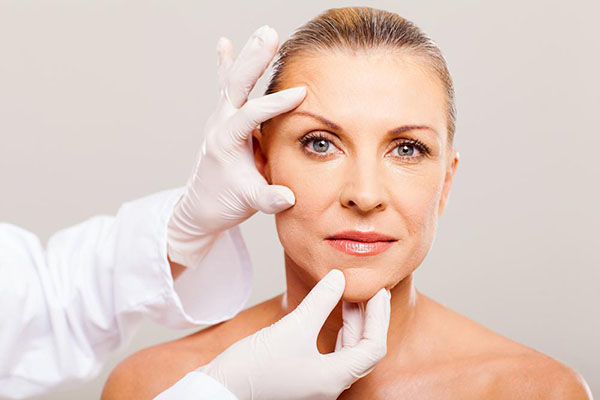 Restylane Lyft is a dermal filler injected into the facial skin to smooth out wrinkles, depressions and folds. It is composed of a clear gel-like substance of hyaluronic acid. The natural substance works with the body's own hyaluronic acid underneath the skin to bind and create volume and structure to the skin.
Before and After Photos
Restylane Lyft filler transforms the skin, plumping it to give a more youthful look. It can provide facial contouring as well as lip enhancement. Restylane Lyft essentially similar to the Restylane filler, contains a higher concentration of the hyaluronic acid creating more filler for deep folds and creases. It is commonly used to correct wrinkles, diminish smile lines, define the lip and enhance shape, soften acne scars and fill depressions caused by fat loss. Other uses include chin and cheek augmentation, eyebrow lifts, and softening appearance of jowls.
Dermal filler composed of natural hyaluronic acid to restore volume and fullness to the skin
Large particle size due to a higher concentration of hyaluronic acid
Wrinkle and depression correction, lip defining and enhancement, facial contouring cheeks, chin, smile lines, thin superficial lines and deep folds
Effective up to 12 months
FAQ
IS RESTYLANE LYFT SAFE?
Restylane Lyft filler is extremely safe and natural to the body. It was FDA approved in May 2007 for the treatment of mild to moderate facial creases. Restylane Lyft is made of non-animal stabilized hyaluronic acid (NASHA) gel; therefore there is no need for an allergy skin test. It contains a natural substance already present in our body.
HOW LONG DOES IT LAST?
Restylane Lyft filler is naturally biodegradable so its effects are not permanent. It can provide longer lasting results than other fillers because it is higher concentrated with large size particles. Results typically last up to nine months or longer. However, the effect is individual and depends on many factors. Restylane Lyft will gradually disappear from the body. It can also be dissolved using hyaluronidase. DermFx recommends that you plan for regular future visits to maintain the result. This has been shown to increase a lasting result.
HOW IS THE TREATMENT PERFORMED?
To maximize patient comfort, DermFx uses a local numbing medication before the treatment. Once the treated area is numbed and cleansed with alcohol, Restylane Lyft s injected directly into the skin slowly and safely in small amounts. The gel produces volume under the wrinkle, which is lifted up and smoothed out. The treatment generally takes 15 to 30 minutes, depending on the size of the area. Restylane Lyft is approved for fine lines, wrinkles, and mild to moderate facial folds. It can also be used in plumping eyebrows, smoothing the hollow area under the eye region, softening acne scars and depressions, contouring cheeks, the jaw line, chin and hands. Restylane Lyft is often used to enhance and define lips to create more shape and give a natural soft fullness.
HOW SOON CAN I EXPECT RESULTS?
You can expect to see results immediately.
ARE THERE ANY SIDE EFFECTS?
Depending on the individual, patients may experience swelling, itching, redness, or tenderness in the treated area. These are normal and will subside. Swelling may take longer to dissolve for lip injections. With any injection there is a risk for a bruise at the injection site. It is recommended to avoid taking aspirin, non-steroidal anti-inflammatory medications, St. Johns Wort and high doses of Vitamin E supplements for one week after treatment. These may increase bruising and bleeding at the injection site.
HOW LONG IS THE RECOVERY TIME?
There is little to no down-time involved in a Restylane Lyft procedure. Most patients return to their normal, daily activities right after their visit. Every patient is unique so be sure to discuss your plans with the staff at DermFx in your consultation. Avoid touching the treated area within six hours following the treatment so you do not accidently injure your skin while the area is numb. Cold compresses may be used immediately after treatment to reduce swelling.
WHAT IS THE DIFFERENCE BETWEEN RESTYLANE LYFT AND RESTYLANE?
Restylane Lyft differs from the Restylane filler in that it contains a larger concentration of hyaluronic acid. Because of the larger thicker particle size, Restylane Lyft can be used for larger folds and deeper creases. Restylane Lyft is also more expensive then Restylane filler because it has a higher concentration of hyaluronic acid.