Picore Laser
Conveniently located to serve the areas of Sunset Beach, Newport Beach, Redondo Beach, Orange, Dana Point and Orange County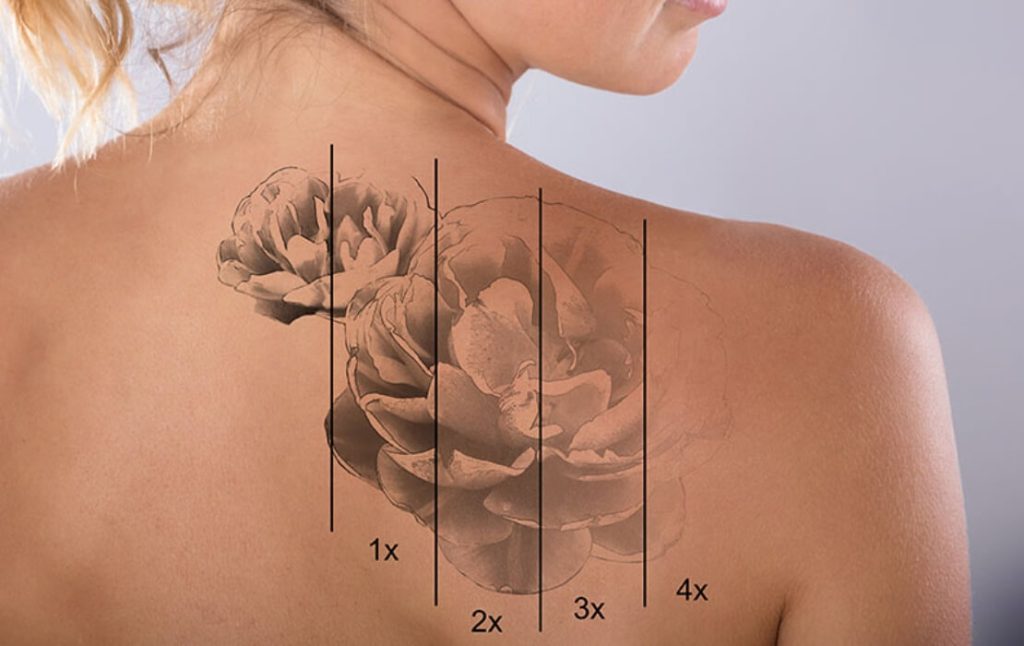 The Picore laser is a state-of-the-art way to treat signs of aging, eliminate unwanted skin pigmentation, and remove tattoos. It's the latest in Korean beauty technology. Patients can reduce the appearance of wrinkles, acne scars, skin lesions, melasma, and photodamage with a straightforward in-office procedure. Treatment with the Picore laser is highly adaptable and tailored to the individual, with different handpiece attachments and wavelengths of light energy according to each condition.
At DermFX, we'll find the right skin treatment for you! As Los Angeles and Orange County's premier med spa, we welcome you to a personal skin consultation at one of our five locations in Southern California. Contact your nearest location today to book with one of our skin experts and see what a Picore picosecond laser treatment can do for you!
Sunset Beach: (562) 592-5100
Newport Beach: (949) 548-8812
Redondo Beach: (310) 316-2100
Orange: (714) 516-9588
Dana Point: (949) 487-5180
About Picosecond Lasers
The picosecond laser is a revolutionary technology in dermatology. Picosecond devices like Picore have a shortened pulse duration of just one trillionth of a second- a picosecond! (1) These short bursts mean it can eliminate inflammatory pigmentation quicker, and in a more targeted way than conventional laser treatments. It's also safer for surrounding tissues, leaving them virtually unaffected!
What is an ND:YAG Laser?
The Picore laser is a picosecond ND:YAG system. ND:YAG refers to the Neodymium-doped Yttrium Aluminum Garnet crystal in the laser. This crystal amplifies its wavelength, making it more effective. The device uses photoacoustic and photothermal effects to address skin conditions in treatment areas. (3) Sound and heat excite and rearrange molecules in the skin, removing unwanted pigment. Amazingly, the short bursts of controlled, targeted energy do not cause visible damage on the surface of the skin, making the procedure minimally invasive and easy to recover from!
What Can the Picore Laser Treat?
First approved by the FDA in 2012 for the treatment of tattoos and pigmented lesions, picosecond ND:YAG lasers are a safe and effective way to treat a wide range of dermatological issues. (2) The Picore system allows targeted treatment of common skin conditions such as:
Acne Scars
Age Spots
Birthmarks
Enlarged Pores
Fine Lines
Freckles
UV Damage (Lentigines)
Dark Patches (Melasma)
Moles
Skin Tags
Tattoo Removal
Wrinkles
Melasma
Melasma, sometimes known as chloasma, or "pregnancy mask", is a common condition that darkens the skin in certain prominent areas, particularly on the face. It can appear as darker brownish blotches on the skin. Studies show that picosecond laser treatments are effective in reducing problematic pigmentation from melasma. Procedures are also well-tolerated by patients. (4)
Acne Scars
Atrophic acne scars are indentations caused by the condition, and the most common type of acne scar. As well as being effective at removing a multitude of pigmented lesions, picosecond lasers are particularly beneficial to patients with acne scars. Additionally, unlike some other skin resurfacing techniques, Picore may be good for patients with darker skin types (Fitzpatrick III-IV). Research shows significant scar reduction in test subjects. (5)
Tattoo Removal
Tattoo removal has become much easier in recent years. With the picosecond laser, dermatologists across the world have found an optimal treatment to remove permanent ink from the skin. One of the hallmarks of tattoo ink is its large molecules. The picosecond laser pulses of Picore break down and shatter these large ink molecules, removing pigmentation over time through a series of fast, comfortable sessions.
Controlled Skin Damage
Controlled damage to the treatment area causes the body to switch to skin repair mode. This allows tissue regeneration and restructuring of key skin components. Different handpieces can be interchanged depending on the condition being treated. For example, Picore's fractional handpiece delivers laser energy pulses into the skin to create Laser Induced Optical Breakdown (LIOB). This targets the deeper layer of the skin, the dermis, without affecting the epidermis, the topmost layer. (6)
Benefits of the Picore Laser
A Picore laser treatment is fast and powerful. Compared to conventional lasers, the Picore laser has multiple benefits, including:
Effective for all skin types
Useful for blemishes, birthmarks, and tattoo removal
Multiple treatments in one system
Less discomfort than conventional lasers
Improves overall skin texture and tone
Minimal post-treatment downtime
Very low risk of hyperpigmentation
See what our patients have to say about our premium skin treatments by reading our glowing Yelp reviews!
Candidates
If you have a skin pigmentation issue or a tattoo you no longer want, treatment with the Picore laser could be the best option for you! Depending on your condition, several treatment sessions may be required for the best aesthetic results. Picore laser therapy may not be a good fit for your needs if:
You have a skin infection in the area you wish to treat
Your skin is hypersensitive to laser treatment
The medications you take make your skin photosensitive
You're within 6 months of completing isotretinoin treatment for acne
You have an autoimmune disease that would preclude laser treatment
Candidates with darker skin (Fitzpatrick V-VI) may be more likely to experience post-procedure hyperpigmentation. Please discuss this with our skin specialists when you come to DermFX for your personal consultation.
Personal Consultation
The skin care professionals at DermFX invite you to come in to discuss your treatment. Once we have taken down some details about your general health, one of our specialists will examine the area you want us to treat. They will then suggest how Picore or another laser treatment can benefit you. They'll also give you details on how many sessions are required for the most effective treatment. In some cases, only one session will be required. For other, more pigmented lesions and tattoos, further sessions spaced apart at appropriate intervals are often necessary.
We will work with you to find the best laser procedure for your needs! Get in touch with us to book your appointment and discover which laser treatment is best for your skin.
Picore Laser Treatment: What to Expect
Every patient's treatment plan looks different, but you can expect to be given a full list of things to do to prepare for your procedure, and to ensure your recovery is fast and comfortable. We will tell you how long we expect your session to be, and how to optimize your recovery once it's complete. Picore laser treatments differ from many other laser procedures as they do not damage (ablate) the top layer of the skin, meaning downtime is much shorter than conventional laser treatments.
Cost of Picore Laser Treatment in Newport Beach
The Picore system can be used on many skin conditions and has multiple settings, so the cost of your treatment will vary according to your requirements. For more information about our laser procedure pricing, please see our helpful price menu. For all inquiries, and to book a personal consultation, please contact the DermFX location closest to you.
Sunset Beach: (562) 592-5100
Newport Beach: (949) 548-8812
Redondo Beach: (310) 316-2100
Orange: (714) 516-9588
Dana Point: (949) 487-5180
Find out more about our laser treatments and stay connected with us by reading the DermFX blog and by joining us on Instagram, Facebook, and YouTube!
FAQ
What does a picosecond laser treat?
Originally made with tattoo removal in mind, the picosecond laser can also treat skin conditions. It removes common pigmentation issues like redness, dark spots, birthmarks, and acne scars. It can also be used to treat wrinkles, lines, and sun damage.
Do picosecond lasers damage the skin?
Yes and no. Although you won't see damage on the very surface of the skin, the Picore laser delivers energy to the dermis in pulses. This controlled injury triggers tissue remodeling in the skin, reducing problem areas of hyperpigmentation, birthmarks, lines, and scarring.
Is Picore Laser treatment suitable for all skin types?
Patients with darker skin (Fitzpatrick V-VI) may be more susceptible to post-procedure hyperpigmentation. Speak to your provider about whether Picore or another treatment is best for you.
How long is a picosecond laser treatment session?
It depends on what you're treating, but the majority of sessions are incredibly fast! The average session is usually between 5-30 minutes.
Is Picore the same as PicoWay?
The Picore laser and the PicoWay laser are similar, but made by different manufacturers. They are both picosecond lasers, considered to be formidable treatments for common skin pigmentation issues and tattoo removal.
References