Agnes RF Microneedling
Conveniently located to serve the areas of Sunset Beach, Newport Beach, Redondo Beach, Orange and Orange County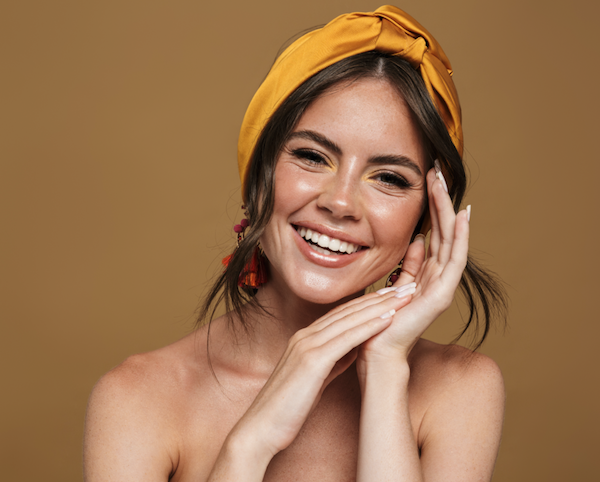 Agnes RF is a radiofrequency microneedling system that effectively treats a wide array of skin conditions.
This groundbreaking technology combines the rejuvenating power of microneedling with the restorative potential of radiofrequency waves. Microneedling is a non-surgical, minimally invasive skin rejuvenation treatment that has been proven to improve the appearance of acne scars, keloids, stretch marks, hair loss, dark spots and acne.(1) Radiofrequency is used to promote the production of collagen and elastin for tissue regeneration. It's the science behind many popular skin tightening and body contouring treatments. This winning combination can now be precisely applied with pin-point accuracy for overall skin improvement. Agnes RF is specially designed to target small areas of delicate skin that previous facial treatments were unable to reach effectively. If you've noticed dull, droopy skin or want to eliminate tone and textural inconsistencies, Agnes RF is the way to go. This is a fast and nearly painless procedure that takes under an hour and harnesses your body's own restorative capabilities.
Our friendly and caring team is here to welcome you and ensure that you have a wonderful experience – while it lasts!
DermFx has convenient locations in Redondo Beach, Sunset Beach, Dana Point, Newport Beach, and Orange. If you're in Orange County, there's a location near you. Contact us today to schedule a consultation and learn more about what Agnes RF can do for your complexion.
Agnes RF Makes Waves
With Agnes RF, your treatment is entirely customizable.
Unlike analog microneedling treatments, which use tiny needles that are rolled over the face to create thousands of punctures, the Agnes RF system has two hand pieces, one with either a single needle or row of three needles, and the other with electrodes to apply RF energy without breaking the skin.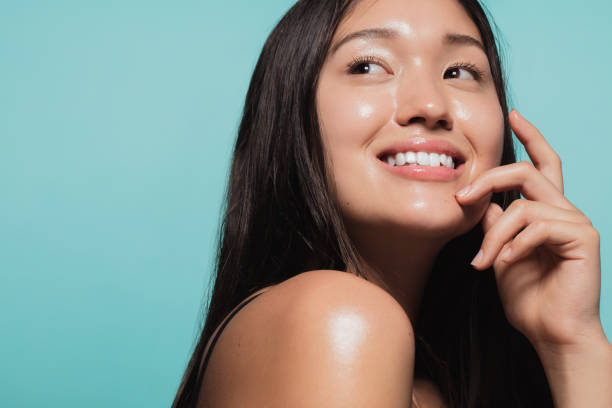 These needles have a layer of insulation at their base to keep the RF energy from reaching the top layers of the skin when the bare tip is inserted. They come in a variety of lengths to best target specific depths of the skin. Your technician chooses the appropriate length of needle, and controls each pulse of RF via a foot pedal. The RF energy is directed into the lower layers of the skin, where it kills fat cells, shrinks sebaceous glands, and stimulates the growth of the skin's supportive structure.
But specially designed needles aren't the only thing that's special about Agnes RF.
Radiofrequency waves are everywhere- in fact, if you're reading this on a cell phone or connected to wifi, you can thank RF energy. Radiofrequency relies on increases and decreases of energy, which generate oscillating radio waves. Modern high-frequency radiosurgical devices transfer electrical energy to human tissue, which is a poor conductor and converts the electrical energy into molecular energy, namely heat. This is how high amounts of energy can treat the skin without burning it. (2)
RF is able to deliver powerful thermal energy deep beneath the skin without damaging its delicate surface. This heat stimulates the production of collagen and elastin. But the RF waves that Agnes uses don't look like regular oscillating waves of energy- they're square! This proprietary "Square Wave" technology uses precise bursts of energy for focused intensity, and eliminates the risk of lingering heat that may damage tissue. (3)
Benefits
Agnes RF's precise delivery of RF energy helps increase the efficiency of this treatment. The innovative size and insulated design of the Agnes needles can treat tiny and hard-to-reach areas that other procedures can't. The body's healing response to this micro-injury and the RF energy makes for a truly effective treatment. When it comes to results, Agnes RF can be the icing on the cake.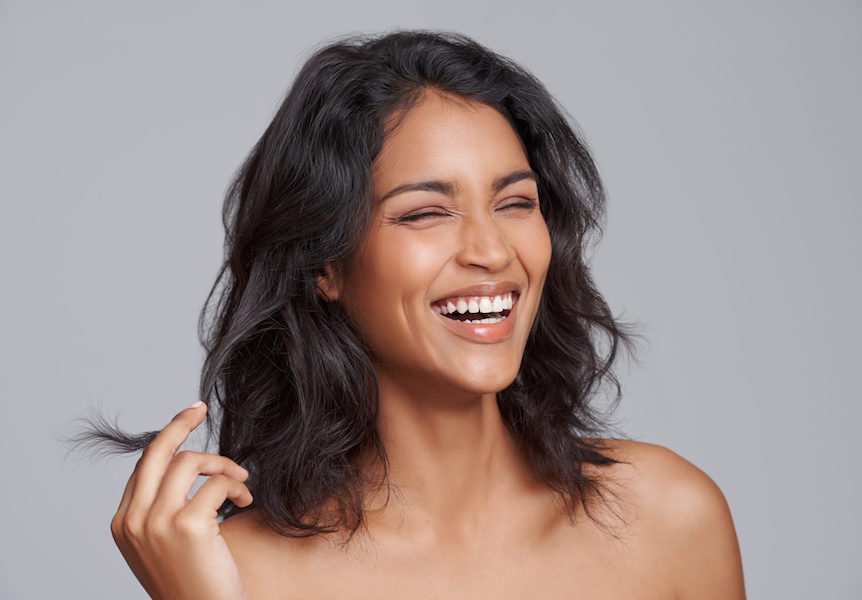 But it's not just the finishing touch: precise control of the energy delivery can treat enlarged pores and the sebaceous glands that cause acne. The heat shrinks or destroys the sebaceous gland, leading to clearer skin. It can also be used to target fat accumulation around the eyes and jaw, all while working safely and non-surgically.
Contact the team at DermFx to get started, and discover what Agnes RF Microneedling can do for you.
Candidates
This device was originally designed to treat acne, but its benefits don't stop there. Because it works underneath the skin, it's also a powerful contouring tool. It's an effective way to treat puffy skin beneath the eyes and reduce unsightly jowls. Those who are concerned about scarring or discoloration benefit both from the regenerative effects of microneedling, and the stimulation that RF energy provokes to the structure of the skin.(4)
Personal Consultation
Your aesthetic goals are our top priority.
When you visit DermFx, we'll determine whether Agnes RF therapy is right for your skin concerns. We'll review your medical history and discuss any skin conditions or medications that you may be taking. Because Agnes RF is a quick, easy treatment that can be combined with others, we'll discuss your goals, and the best way to get results. While it's an excellent treatment on its own, combining it with another one could be crucial to getting the lasting results that you deserve.
Procedure
To make sure you don't feel a thing, we'll apply a layer of topical numbing cream before your treatment begins. The technician will use the appropriate hand piece and needle to target the areas you've decided to improve. The tiny needle is inserted into the designated area, and a gentle pulse of RF energy permeates the lower layers of the skin. You may experience some slight redness or light discoloration immediately after your session, but this is temporary. Some patients experience light swelling and minimal bruising for a few days.
You'll be able to see improvement after just one session, but a series of treatments may be the best way to achieve significant results.
Results
To learn more about other exciting procedures that DermFx offers, follow our blog.
You'll notice improvements in the firmness, tone, and texture of your skin. And the results will keep coming. As your skin heals and continues to produce collagen you'll notice gradual improvement in the weeks following your Agnes RF treatment. Unlike other procedures, the results you see are your body's own, and will be a lasting benefit that you'll be sure to enjoy for years to come.
Complementary Procedures
Taking good care of your skin is the foundation of a healthy, youthful glow.
Derm Fx has exciting and exclusive lines of skincare products to keep you feeling fresh. Whether you're looking for a cleanser, eye cream or acne solution, our specially formulated products have high concentrations of powerful ingredients like hyaluronic acid, vitamins, and green tea extract.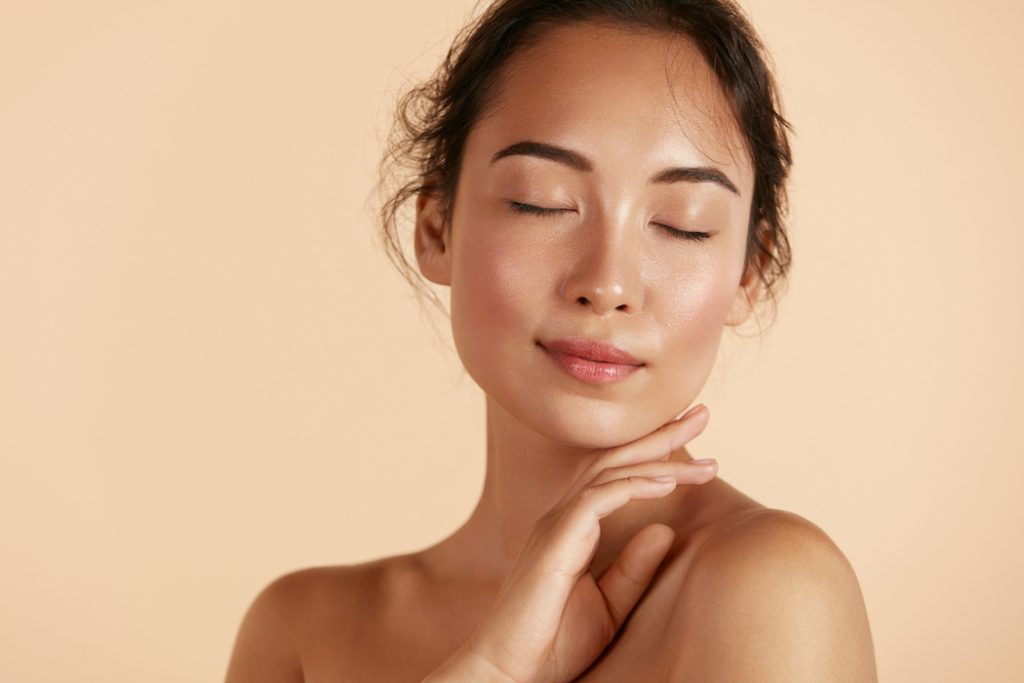 Simply put, ZO Skin Health's Wrinkle + Texture Repair is a must have!
While the effects of your Agnes RF treatment work from the inside out, this serum will have you covered from the outside in. Retinol, or Vitamin A, gets straight down to business by encouraging cell turnover and exfoliating. You'll lose that dull layer of old skin and be left with new, smooth, and soft facial skin that is recharged and renewed. In the meantime, the ZPRO ingredients soothe and hyaluronic acid hydrates for fresh, dewy, goodness and diminished lines and wrinkles. This product will definitely become one of your favorite products – it's certainly one of ours.
Cost
The cost of your Agnes RF treatment will depend on the areas that you choose to treat, and how many sessions will get you the best results. Because this technology has so many uses, you may find yourself benefitting in ways you didn't expect. During your personal consultation, we'll work with you to determine the best course of treatment to address all of your skin health concerns.
FAQ
What is Agnes RF?
Agnes RF is a microneedling system that combines the rejuvenating benefits of microneedling with radiofrequency waves to improve the appearance of the facial skin.
What does Agnes RF microneedling treat?
This device was originally designed to treat acne, but it's also a powerful contouring tool. It can also treat puffy skin beneath the eyes and reduce jowls. Agnes RF microneedling also can improve the appearance of scarring or discoloration. 
References