Skin Care Products
Conveniently located to serve the areas of Sunset Beach, Newport Beach, Redondo Beach, Orange, Dana Point and Orange County
Shop Online Now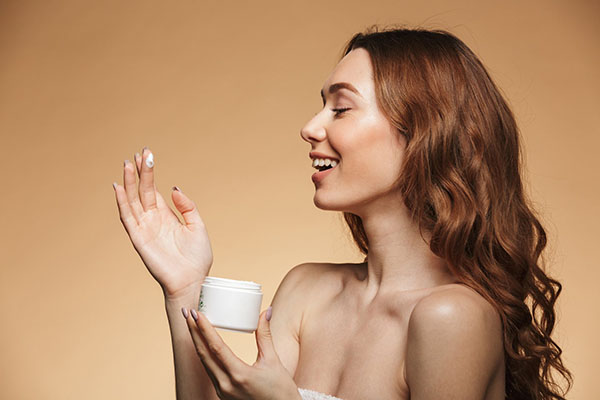 Taking good care of your skin is one of the most important things you can do to maintain a clearer, healthier, younger-looking visage. It has routinely been highlighted in studies that a daily skincare routine can have a significant long-term impact on the overall quality of a person's complexion. (1) That's why we are happy to provide an extensive selection of skin care products with proven benefits to women and men of all skin types!
AlumierMD, SkinMedica, and our very own exclusive DermFx line of skin care products each provide a hand-picked, luxurious range of items to suit every aesthetic need! You can mix and match your chosen products to address the following common conditions:
Aging Skin
Acne-Prone Skin
Sensitive Skin
Dehydrated Skin
Hyperpigmented Skin
About
Our priority at DermFx is to provide expert skin care solutions with medspa expertise to all of our Southern California clients! As well as offering targeted in-office treatments to address resurfacing, and sculpting, we are proud to offer select products to suit your skin that you can use at home to revitalize and rejuvenate!
Conveniently located to serve the areas of Sunset Beach, Newport Beach, Redondo Beach, Orange and Dana Point, SoCal residents can take a look at our extensive range of treatments and order online today!
We're here to furnish you with the knowledge, expertise and products to ensure your skin is looking its radiant best! Please contact us at (562) 592-5100 if you have any questions or queries!
AlumierMD
Alumier MD is an innovative skin care company that utilizes evidence-based research to produce its specialized skin care range.
AlumierMD at DermFx
Acne Balancing Serum – Slowly and evenly releasing salicylic acid and beneficial natural ingredients, the AlumierMD Acne Balancing Serum restores balance in acne-prone skin.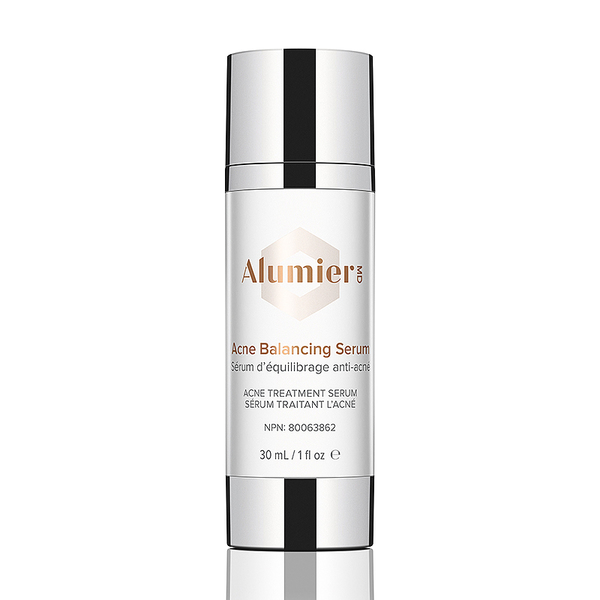 Alumience A.G.E.™ – Fighting the signs of aging, Alumience A.G.E.™ is an exclusive formulation to reduce the appearance of fine lines and wrinkles.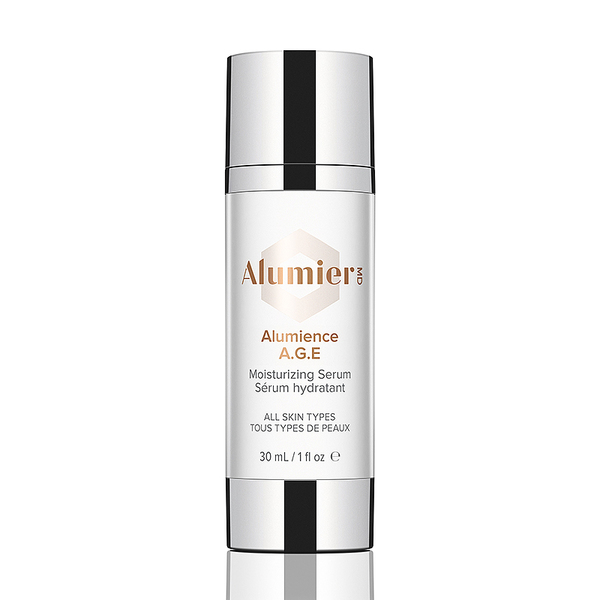 Bright & Clear Solution – This lactic acid and caviar lime solution gently exfoliates the skin, removing cellular debris for a brighter, smoother complexion.
Calm-R™ – Targeting blemishes and redness, this lightweight serum soothes and hydrates the skin with natural ingredients including sea whip and organic sunflower seed oil.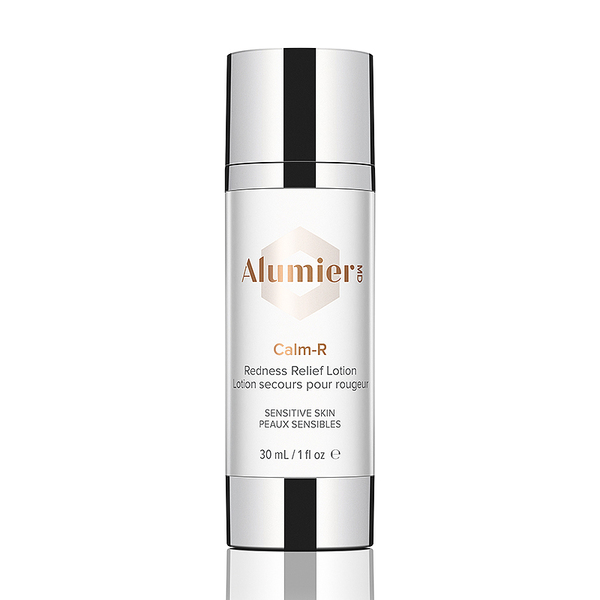 EverActive C&E™ + Peptide – This award-winning serum contains vitamin C and vitamin E, neutralizing free radicals and protecting against UV damage. MATRIXYL® Synthe'6® complexes strengthen and brighten skin to bring out your natural radiance!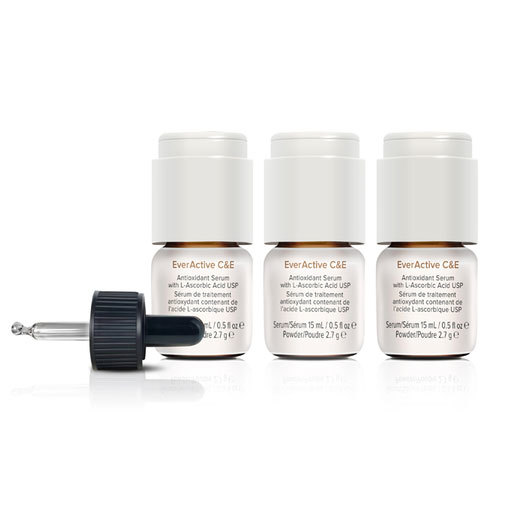 HydraRich – Emollients and hydrators combine to produce the ultimate moisturizer experience in HydraRich! Firm, strengthen, hydrate and smooth your skin with this rich, sumptuous cream.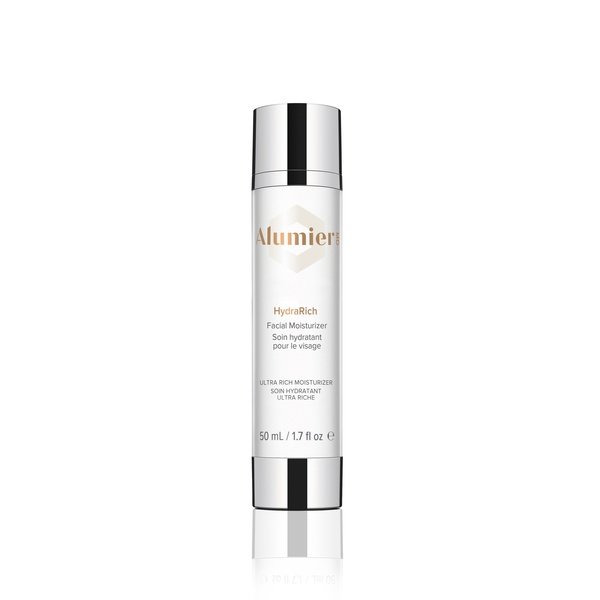 Purifying Gel Cleanser – Gently and effectively cleanse your skin with this pH balanced foaming cleanser containing calming chamomile, aloe, and opuntia ficus-indica.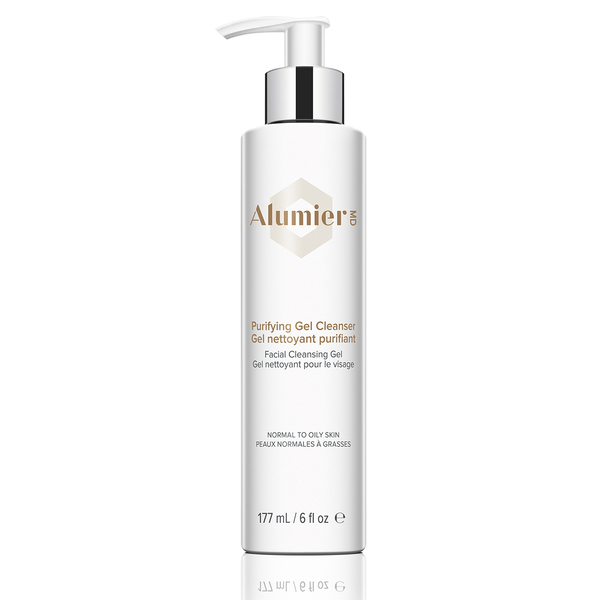 Ultimate Boost Serum – Ultimate Boost Serum is a lightweight serum that strengthens the skin's hydrolipid barrier. Hydrate and enhance your complexion with this skin-strengthening, anti-aging skin booster.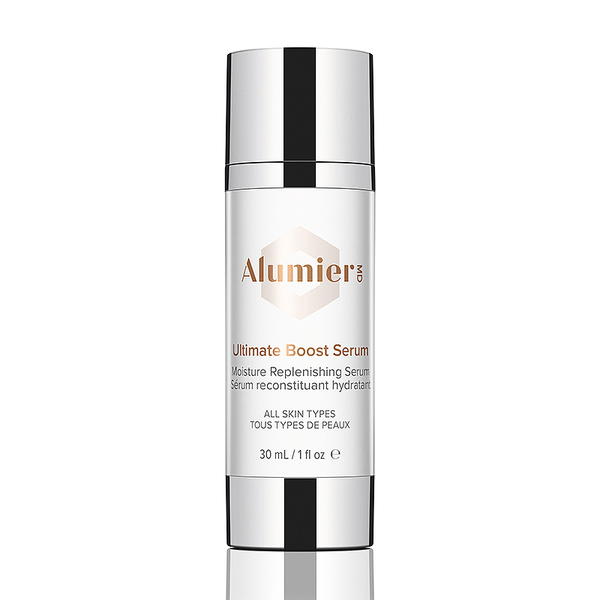 SkinMedica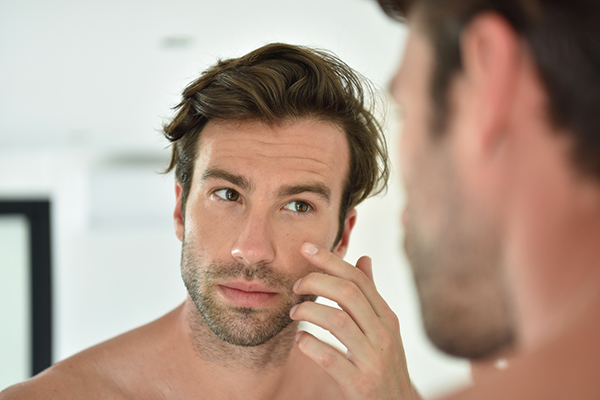 With an extensive catalog, with premium ingredients to suit every skin type the experts at SkinMedica provide a complete skin care package!
SkinMedica at DermFx
Anti-Aging – Choose from a broad range of moisturizers, serums and treatments to rejuvenate your visage and smooth wrinkles and lines. As well as providing individual products, SkinMedica conveniently combines its high-quality formulas into convenient, luxurious packages, including their classic Award Winning System, and their hugely popular SkinMedica Minis Collection.
Sensitive Skin – Soothe and replenish your skin gently with the SkinMedica sensitive range. Choose from an array of delicate but effective products for a complete sensitive skin care package to help your skin look its best!
Hyperpigmentation – SkinMedica provides a range of effective correcting serums, exfoliators, creams, and cleansers to help solve skin discoloration issues from hyperpigmentation.
Dry Skin – Replenish dehydrated, dry skin with a SkinMedica selection focused on boosting and maintaining skin moisture.
Fight Acne – If you're prone to acne breakouts, have no fear! The professionals at SkinMedica have created targeted, skin type-specific products with you in mind.
The DermFx Range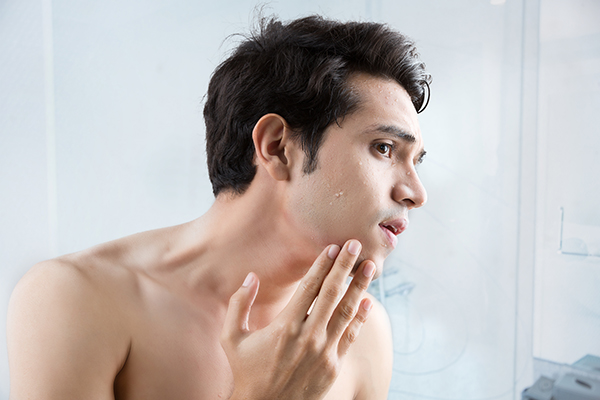 Developed with your needs in mind, we are proud to offer an exclusive range of skin care products only available in house at DermFx! Uncovering the secrets of natural beauty, our tailored assemblage addresses the specifics of a variety of ailments and issues. We present our SoCal clientele with a unique collection of serums, moisturizers, and cleansers to cleanse, tone, moisturize, and hydrate your skin!
DermFx Exclusive Skin Care Products
DermFx Acne Clearing Pads – With 2% salicylic acid, these clearing pads are specially formulated for acne-prone skin to clear, refresh and heal your complexion!
DermFx Eye Serum – Developed with hyaluronic acid to soothe, smooth and plump the eye area, this luxurious serum hydrates, while restoring a fresh, natural appearance.
DermFx Green Tea Cleanser – Find clarity with our refreshing foaming cleanser! Our freshly-scented green tea skin purifier is suitable for all skin types.
DermFx Replenix® Retinol Smoothing Serum – The secret to skin restoration is retinol! Gain smoother, firmer, and more evenly toned skin with this unique smoothing system.
DermFx Ultra Gentle Cleanser – Specially formulated for sensitive skin types, this gentle soap-free cleanser is a delicate but effective way to clean and refresh your skin.
DermFx Ultra Lite Moisturizer – A feather-light everyday moisturizer with green tea and CoQ10
The Science of Skin Care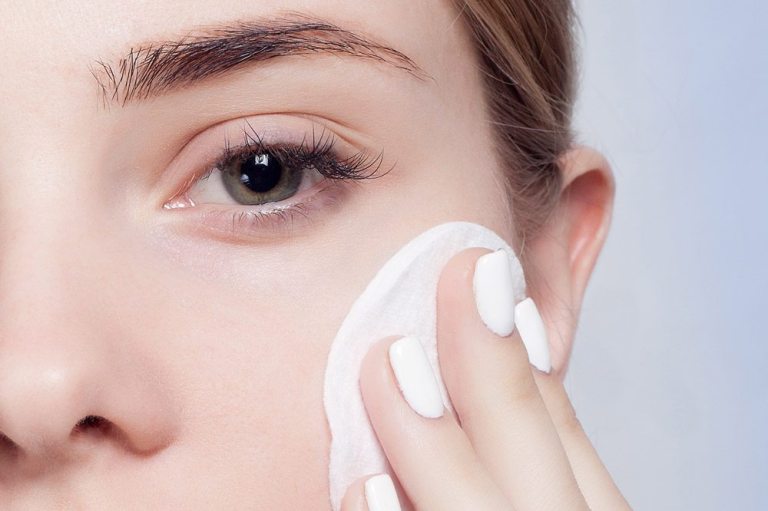 Looking after your skin with a daily skincare routine is the key to keeping it healthy. After all, it is the most exposed organ to the external environment!(2) Each of us is unique, and no two people's skin composition is the same. However, there are some universally accepted skin care ingredients in the products we offer to combat common skin problems shared by everyone.
AHAs
Alpha-Hydroxy Acids (AHAs) are a group of naturally derived compounds that can improve skin texture, reduce signs of aging, and fade dark spots. It has repeatedly been shown that AHAs can beneficially modify the skin surface, the epidermis and the dermis. (3)
CoQ10
Topical creams with CoQ10 (an important vitamin-like substance in the body) boost Q10 levels, providing antioxidizing effects to help protect skin from sun damage.(4)
L-Ascorbic Acid
More commonly known as vitamin C, L-ascorbic acid is a powerful skin antioxidant. It serves as an essential collagen stimulator, anti-inflammatory, and depigmenting agent. (5)
Peptides
These complex strings of amino acids reside in your body naturally. Products containing peptides actively stimulate the skin's basement membrane, smoothing wrinkles and fine lines. (6)
Retinol – Retinoids are both core topical therapies for acne, and key ingredients to fight signs of aging. (7)(8)
Salicylic Acid (SA) – SA is a safe and effective treatment for a number of dermatological and cosmetic conditions, including acne vulgaris, dark patches (melasma) and photodamage. (9)
To find out more about the science of skincare, be sure to check our blog for the latest articles and product information!
MedSpa & Skin Care in Orange County and Beyond!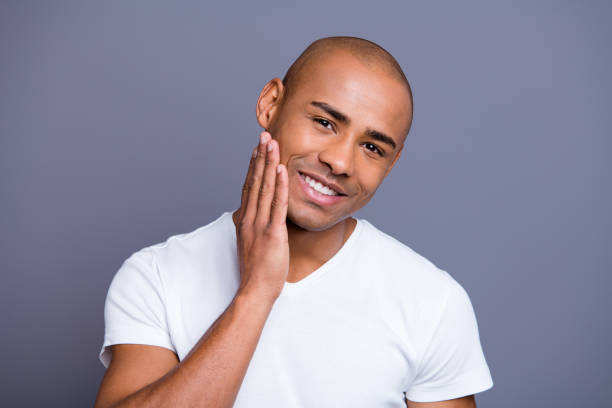 Living in sunny Southern California certainly has its advantages! We are graced with great weather, great activities, and great people. However, whether we're at the beach or in the mountains, in the city or in the country, we are surrounded by harsh UV rays, environmental toxins, and pollution. These can leave our skin feeling dry and tight or dull and greasy. Similarly, hormones, stress, and biology can predispose us to blemish-prone skin. What's more, as we age, the components and processes in our skin begin to change and become less efficient, resulting in the development of wrinkles, lines, and abnormal pigmentation.
For comprehensive medspa services to restore and revitalize your face and body you can rely on DermFx as your one-stop location for skin care! We have numerous offices in Sunset Beach, Dana Point, Orange, and Newport Beach. To stay informed, book a medspa treatment, or ask us a question, get in touch today at (562) 592-5100.
Gifts for the Beauties in Your Life!
Do you have someone special in your life that deserves the very best skin care products? If your answer is yes, why not surprise and impress them with a DermFx gift card; the perfect present for birthdays, weddings, and special occasions!
FAQ
What products can I use on my skin for hyperpigmentation?
The best over-the-counter products for skin discoloration caused by hyperpigmentation contain pigment-correcting ingredients and exfoliants. When you're shopping for something to help you with hyperpigmented skin, look for AHAs, BHAs, tranexamic acid, salicylic acid and glycolic acid.
How can I protect my sun-damaged skin?
The most important thing to do is stay out of the sun where possible! If sun exposure is unavoidable, dermatologists recommend sunscreens with SPF 30 or higher to protect your skin from damaging UVA and UVB rays. The type of sunscreen you choose depends on your skin type, but the general consensus is the higher the SPF, the better the protection!
My skin is dry and sensitive, what products should I use?
Products high in rehydrating components are the best for dehydrated skin. Hyaluronic acid, glycerin, and ceramide-based creams and serums can help restore hydration to itchy, dry skin.
References