Chemical Peels
Conveniently located to serve the areas of Sunset Beach, Newport Beach, Redondo Beach, Orange and Orange County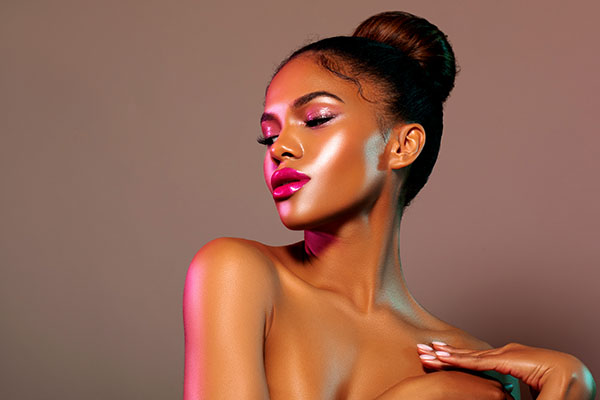 Dermfx acknowledges the beneficial effects of chemical peels which are ideal for treating sun damage, fine lines, enlarged pores, hyper pigmentation, age spots, acne and acne scars and overall skin texture and tone. Our skin is the largest organ in our body. It is made up of millions of cells that protect us for the environment.
Everyday thousands of cells die and are replaced with new cells from beneath the skin surface. This process slows down with age. As we grow older our skin becomes dull, blotchy and fine lines and signs of sun damage begin to appear. Our lifestyle habits also influence the replacement of new cells, causing fine lines and wrinkles. Chemical peels enhance your skin appearance to look smoother and healthier. There are many different types of chemical peels. Dermfx treats every patient unique and your treatment will depend upon your skin type and your desired result.
Salicylic Acid Peel
Salicylic acid peel is a treatment for oily and acne skin types. It enhances new skin cells and promotes collagen creating a healthy glow on your skin. It is great for improving damaged skin caused by the sun. This peel also helps control acne breakouts and decreases the redness associated with pimples.
Glycolic Peel
The Glycolic peel is a treatment for patients who want healthier looking skin. This treatment will regenerate your skin appearance for a beautifully polished texture and renewed vibrancy! Immediately, it sheds off multiple layers of skin, smoothing out wrinkled skin and eliminates fine lines. The glycolic simply polishes away dry dead skin cells, revealing new skin below and helps restore fresh healthy skin by the production of new collagen. This treatment will help control acne breakouts, decrease redness associated with pimples, minimize and reduce age spots, dark spots, white spots, and improve damaged skin caused by sun or UV light damage.
TCA Peel
The TCA Peel is a treatment for all types of skin. It improves skins texture and discoloration caused by sun damage. It cleans deep clogged pores; controls severe acne and eliminates blackheads. The peel removes deep wrinkles, strong fine lines and dark spots. It works great for removing age spots. The TCA can also lighten and remove medium to deep scars, reducing the appearance of stretch marks, birthmarks and stubborn cellulite. After having the TCA peel your dull blotchy skin will brighten and illuminate.
Blue Peel
The blue peel system is effective for many skin conditions, including laxity, wrinkles, hyperpigmentation, large pores, comedones and more. It can be treated on all skin colors and thicknesses. It is best for patients who want a fast procedure with dramatic results.