RHA Fillers
Conveniently located to serve the areas of Sunset Beach, Newport Beach, Redondo Beach, Orange, Dana Point and Orange County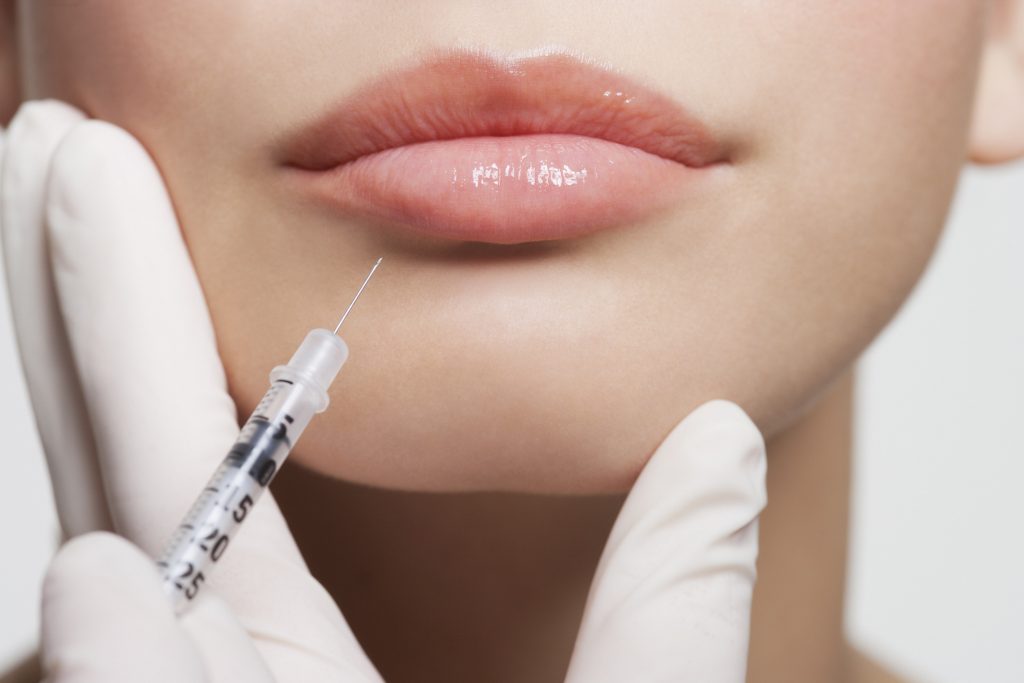 RHA, or Resilient Hyaluronic Acid, is the latest premium dermal filler that fights signs of aging by smoothing dynamic facial wrinkles. Designed in Switzerland, RHA fillers are now FDA-approved for the correction of moderate to severe wrinkles and folds. The RHA trio utilizes the latest filler science to help patients rejuvenate their skin and retain their natural beauty.
Speak to DermFx medspa about a customized RHA filler treatment today. Contact our front desk by calling your closest location, or fill out our form to reach us online. Book a personal consultation with our beauty specialists and see the difference RHA fillers can make for you!
About Hyaluronic Acid
Hyaluronic acid (HA) is a molecule that plays an important role in maintaining skin and tissue health. It's a common ingredient in skin care products, and is also the main ingredient in many facial rejuvenation treatments. It has key biological functions, including:
Skin Hydration
Tissue Repair
Wound Healing
Cell Migration
Blood Vessel Formation
Immune Response
HA Fillers
HA fillers are incredibly popular. According to recent research, in the United States alone they're the second most frequently performed non-surgical cosmetic treatment. (2) They're cost-effective, in-office treatments that temporarily plump and restore lost volume in the face. And, unlike Botox and other neuromodulator injectables, patients can see their results instantly! Body-compatible HA is well-suited to facial filling because it integrates well into the target tissue and provides results that last. Moreover, in the past decade, an increasing number of dermal fillers have been approved for cosmetic use in the United States. From 2014 to 2019, nine different fillers were approved for soft tissue augmentation by the FDA. (3) However, until now, no other HA filler has been purposefully designed to target dynamic wrinkles.
All About Skin
HA fillers are injected into the skin to add volume to tissue. Our skin is composed of three key layers, each with its own characteristics and functions.
Epidermis – The epidermis is the outermost layer of the skin. It protects the body from harmful pathogens, environmental chemicals, and damaging UV radiation. It also contributes to temperature regulation. Melanocytes, the cells responsible for skin pigmentation are also produced here.
Dermis – The dermis is the middle layer of the skin. Its fibrous tissues support and strengthen the skin. HA is present in large amounts, to help skin retain moisture. The dermis also contains nerve endings, sebaceous glands, and hair follicles.
Hypodermis – Also known as subcutaneous tissue, the hypodermis is mostly adipose (fatty) tissue and serves as padding and temperature control for the body.
Benefits of RHA Fillers
RHA fillers are the latest development in hyaluronic acid for facial rejuvenation. But what is RHA, and how does it differ from regular hyaluronic acid?
Radiant Results with RHA
One of the biggest advantages of RHA fillers is that their results can last longer. Traditional HA fillers last between 6-12 months, but RHA fillers maintain results for up to 15 months. What's more, unlike regular HA fillers, RHA fillers can simultaneously restore lost facial volume and smooth dynamic wrinkles.
More Natural
Using patented molecular technology, RHA fillers work in harmony with your facial expressions. RHA is an increasingly popular treatment option for patients as its results look so natural. This enables patients to display a full range of expressions without the bothersome wrinkling!
Gently Made
RHA is made in a different way from conventional HA fillers. The gentle manufacturing process preserves the HA to help it mimic the naturally present HA in your skin. This process also makes the gel formula cleaner and purer than standard HA fillers.
The RHA Collection at DermFx comprises three fillers; RHA 2, RHA 3, and RHA 4, each tailored for injection at varying depths into the dermis according to the aesthetic needs of the patient.
Avoid undesirable "frozen" facial features and achieve effective, natural-looking results with an RHA filler treatment! Contact DermFx at 1(800)-MY-BOTOX today to book your personal consultation at Orange County and LA County's premier med spa!
RHA Fillers at DermFx
The RHA Collection uses the latest advancements in HA science. All RHA fillers contain 0.3% lidocaine, a numbing agent that minimizes discomfort during the procedure. Patients have the choice of three different gel configurations; RHA 2, RHA 3, and RHA 4.
The RHA Collection
RHA ® 2 – RHA 2 is a resilient, elastic filler injected into the mid-to-deep dermis. It can correct moderate to severe facial wrinkles and folds and is best used to correct glabellar lines (between the eyebrows) and forehead lines. It can also be used to reduce the appearance of nasolabial folds. FDA data confirms its effectiveness. On the Global Aesthetic Improvement (GAI) scale, almost 85% of study subjects reported their nasolabial folds were improved or very much improved. (4)
RHA ® 3 – RHA 3 is a resilient, thicker filler formula for moderate to severe dynamic wrinkles. Like RHA 2, it is injected into the mid-to-deep dermis. It can address nasolabial folds, marionette lines, and lower face wrinkles. Additionally, it can be used to augment and plump the lips. With RHA 3, patients can achieve natural results immediately.
RHA ® 4 – Deep skin filling and cheek augmentation with RHA 4 can reshape the face to the desired aesthetic. This formulation can create or restore volume in facial contour, particularly the cheeks. It can also correct tear troughs, and fill deep wrinkles in thick facial skin. Unlike RHA 2 and RHA 3, RHA 4 is injected deeper, ideally into the deep dermis to superficial subcutaneous tissue.
Candidates for RHA Fillers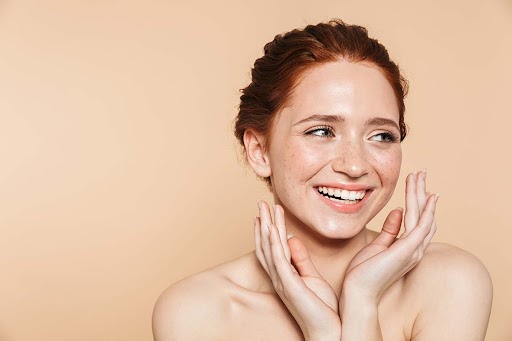 The RHA Collection is FDA-approved for use in adults over 21 years of age. RHA fillers are a fantastic alternative to Botox for smoothing dynamic wrinkles and folds, and can achieve more natural facial volume results than other non-RHA fillers. With an RHA procedure, you effectively get two treatments in one! RHA fillers are not recommended if you:
Have a history of multiple severe allergies or severe allergic reactions
Are allergic to lidocaine (numbing ingredient)
Are allergic to gram-positive bacterial proteins;
Have a bleeding disorder
Additionally, please inform DermFx if you:
Are pregnant or breastfeeding
Have a history of excessive scarring (keloid formation etc.)
Are taking immunosuppressive medication(s)
Are taking any medications that thin the blood (e.g. aspirin, NSAID pain relief)
Plan to get a laser treatment or a chemical peel
Personal Consultation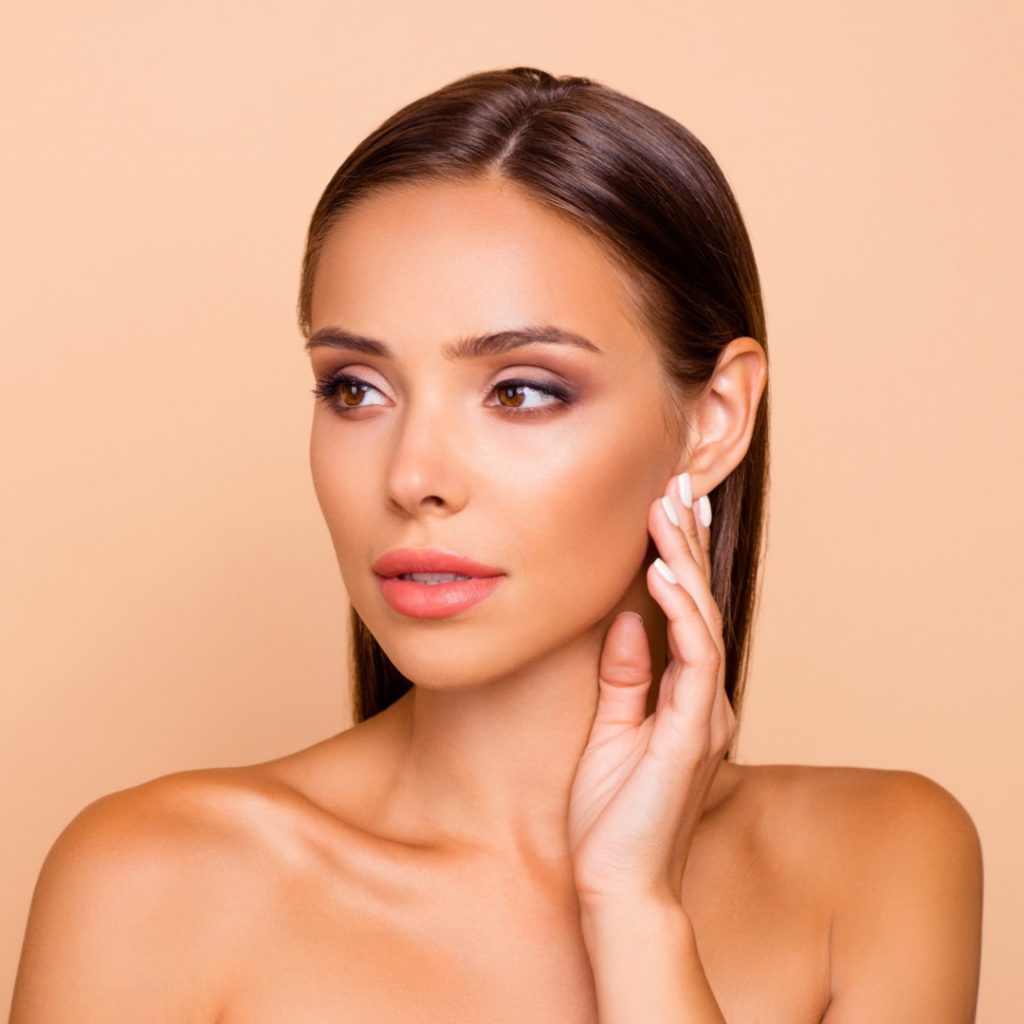 At DermFx, we understand that every patient has unique needs. To ensure you get the best treatment, we offer a one-on-one skin consultation so you can get more information about the treatment you're interested in. At your personal consultation, we'll take some brief medical details, examine your skin, and give you advice on which RHA filler is best for your circumstances. To book a consultation, please contact us at 1(800)-MY-BOTOX.
Our patients love finding out about new products, especially when they enhance their natural beauty! So, why not check out our latest services by visiting our blog for more information!
Cost of RHA Fillers in Orange County
Your RHA filler procedure will address your individual needs. Therefore, there is no "standard" cost. We'll advise you on the best RHA fillers for your needs at your personal consultation and give you a quote for your personalized treatment plan. Reach us online, or call your closest DermFx location to book!
Follow DermFx on Instagram for information about our monthly specials!
FAQ
Are RHA fillers the same as HA fillers?
RHA fillers and traditional fillers both contain hyaluronic acid. However, RHA fillers use the latest gel technology to add or restore facial volume and smooth dynamic wrinkles. In some areas of the face, RHA fillers can be an alternative to neuromodulators like Botox. 
Do RHA fillers last longer?
In many individuals, RHA fillers last longer. The average longevity of results from traditional HA fillers is 6-12 months. With RHA fillers, results can last up to 15 months.
What happens if I don't like my RHA filler results?
Don't worry! If it's not the look you expected, like regular HA fillers, RHA fillers can be dissolved with hyaluronidase.
Which companies make RHA fillers?
RHA fillers were first developed in Switzerland by hyaluronic acid specialists Teoxane. 
When were RHA fillers FDA-approved?
In the United States, RHA 2, RHA 3, and RHA 4 became FDA-approved for moderate to severe facial wrinkles and folds in 2021.
References