Versa
Conveniently located to serve the areas of Sunset Beach, Newport Beach, Redondo Beach, Orange and Orange County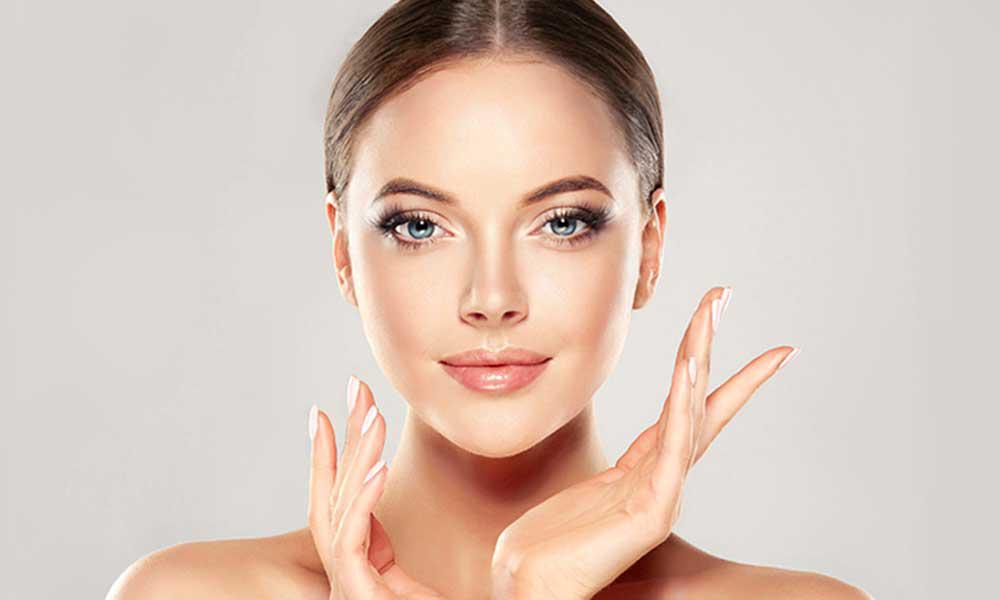 Versa is a hyaluronic acid dermal filler designed to smooth wrinkles and fine lines to reveal a youthful appearance. Developed by Revanesse, this filler volumizes aging skin, and provides patients with a minimally invasive alternative to invasive facial rejuvenation procedures.
Reversing signs of aging is a delicate process that requires experience, skill, and carefully selected cosmetic injectables. For 19 years, DermFx has been helping patients from all over Southern California effortlessly diminish common signs of aging. If you're looking to fill in fine lines or enhance the look of your lips, consider a Versa treatment. A personal consultation at any one of our offices in Los Angeles or Orange County is the first step in determining if Versa is suitable for you. You can also reach our offices at:
About Development of Dermal Fillers
The quest for youthful-looking skin is not a new one. In the late 1800s, just shortly after the syringe was invented, physicians developed new chemical agents used for facial augmentation. [3] Since then, technology has grown significantly to offer patients a reliable, safe way to add noticeable improvements to the face and lips. In 1981, bovine collagen was first used as dermal fillers for cosmetic injection. It was a pivotal point for dermal fillers and since then, many others have been introduced to bring patients reliable results for volumized cheeks, lips, and diminished nasolabial folds. [2]
About the Versa Treatment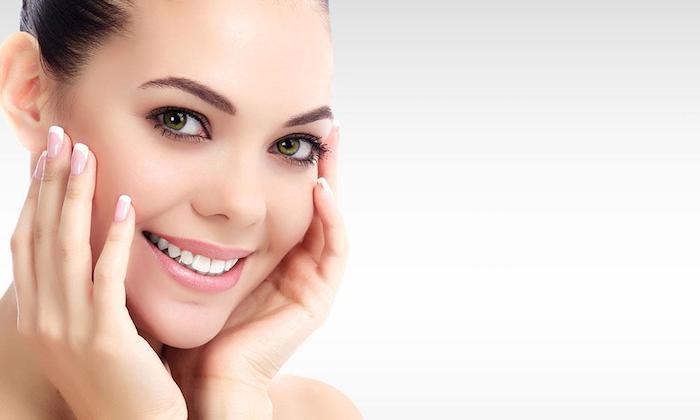 Versa is an easy, minimally invasive treatment that removes unwanted wrinkles and creases from your complexion. Versa contains hydraulic acid, a naturally occurring substance found in the body. Often described as your body's naturally-produced moisturizer, hyaluronic acid is used for lubricating joints and keeping the skin hydrated. HA is one of the most hydrophilic molecules that exists in nature, and can bind to up to 1000 times its own weight in water molecules. [4] 
Once HA is formulated into a gel, it can be injected into the dermis of the skin. Once placed, the hydraulic acid gel works by expanding, causing the overlying skin to smooth out any wrinkles or fine lines almost immediately. Over time, the HA binds with the skin's moisture to promote a healthier skin complexion and gives a better superior structure to the dermis. [1] Patients can see immediate results, including smoother skin texture, reduced wrinkles, and added volume in under an hour. 
Patients can choose to target the following areas with Versa:
Lips
Nasolabial Folds
Under-eye area
Cheeks
Ideal Benefits
You can experience an effective anti-aging solution with a Versa treatment. Men and women wanting to rejuvenate their faces for a youthful and vibrant disposition will benefit from a Versa injection session. Patients can also expect:
Eliminated fine and wrinkles
Smoother skin texture
Added volume to hollow areas in the face and lips
A quick, enjoyable treatment
Long-lasting results
Little to no downtime is needed
Candidates
If you are a healthy patient over the age of 22 who is not currently breastfeeding or pregnant, free of severe skin conditions, and are not allergic to Versa's ingredients, then you are likely to benefit from the treatment. Your consultation at any one of our offices will determine your eligibility for this dermal filler. 
Personal Consultation with DermFx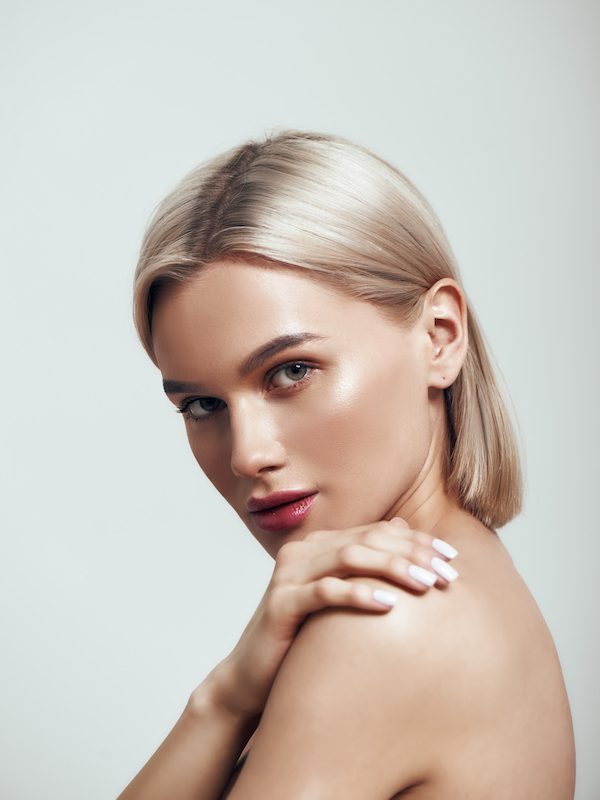 For nearly 20 years, DermFx has been one of Southern California's premier destinations for facial enhancement and body contouring. Their five locations throughout Los Angeles and Orange County offer patients the latest state-of-the-art treatment. We pride ourselves in our competitive prices and our unwavering devotion to delivering quality care to our patients. 
Schedule your convenient consultation appointment in Sunset Beach, Newport Beach, Redondo Beach, Orange, or Dana Point. Your initial consultation is your time to discuss your desired aesthetic results. Our friendly staff wants to know your specific areas of concern. Next, we'll assess your facial skin laxity and additional areas of concern. If Versa is right for you, we will walk you through how a Versa treatment will add vibrancy and resilience to your countenance. At the end of your consultation, we will go ahead and schedule your appointment and supply you with a list of small preparatory items to complete before your Versa experience. Please make sure you follow them carefully to ensure great results. 
Reach out to your local DermFx office for a consultation. Or you can reach our offices at (562) 592-5100 (Sunset Beach), (949) 548-8812 (Newport Beach), (310) 316-2100 (Redondo Beach), (714) 516-9588 (Orange), or (949) 487-5180 (Dana Point). 
Are you feeling social? We are! While you wait, read through our informative blog filled with helpful information on other procedures we offer. You can also like, follow, and tag your results on Instagram. 
Procedure
Versa injections is an easy process. The preparation, treatment, and recovery stages are quick. Only a few small things are recommended for you to do between now and your scheduled appointment. To prepare, come to the office with clear skin free of lotion, cream, or makeup. Also, please avoid tanning beds and spray tanning.
We'll begin the procedure by cleansing the face, and disinfecting the treatment area. Next, you may be administered a topical numbing cream for added comfort. Then, our highly trained staff will inject finely calibrated doses of Versa into areas of the lips, under-eye area, nasolabial folds, or cheeks. Only a few brief moments are needed for each injection site, and you'll be able to resume your day right after. You should be able to see noticeable results and smoother, younger-looking skin immediately after your session.
Recovery
Versa injections are fast enough to not interfere with your busy life! As with many dermal fillers, you may feel minor discomfort, swelling, or bruising. This should resolve itself within a week. During this time, please avoid strenuous activities. Nonetheless, you can look forward to great results with no need for downtime or a long, painful recovery period.
Results
Your more youthful appearance may be noticeable immediately after treatment. However, the full results may be temporarily masked by light swelling and bruising. Versa can erase deep wrinkles and creases after your very first session. Areas that lost volume can be restored to vibrant fullness. You'll be able to see your final results and better-looking skin in 3-4 weeks. Your new results will be yours to keep for about 3-6 months, after which "touch-up" appointments may be needed to keep consistent results.
Corresponding & Complementary Procedures
Versa is a highly versatile treatment that can be used in conjunction with other treatments for total facial rejuvenation. DermFx may recommend other dermal injectables such as Juvederm, Radiesse, or Restylane to achieve your desired results. 
If you're looking to maintain soft, supple skin, DermFx offers a vast arrangement of skincare products at affordable prices. Formulated for a range of many skin types, we have something for everyone, and will be able to recommend a product that will make your skin feel and look it's very best. 
Cost
Pricing for a Versa treatment depends on several factors. The number of vials used, treatment areas, and other corresponding services will impact the cost. We believe in transparent pricing for all of our patients. Look at our pricing menu to get a better understanding of how much your treatment will cost. Be sure to check out our monthly specials to take advantage of huge savings. 
FAQ
Are Versa treatments safe?
Versa is an FDA-approved treatment. It works similarly to other fillers on the market to treat facial wrinkles. Hyaluronic acid is a naturally occurring substance in our bodies, and the synthetic version that Versa uses is extremely safe. As a result, complications from HA fillers are rare.
Does Versa Hurt?
Some patients may feel minor discomfort during treatment. Our staff may administer a local anesthetic for your comfort. Some residual discomfort may be felt but will resolve itself a few days after. 
How Long Does Versa Last?
The standard duration is usually three to six months. Patients can further extend their benefits through follow-up appointments. 
References