Qwo Cellulite Treatment
Conveniently located to serve the areas of Sunset Beach, Newport Beach, Redondo Beach, Orange and Orange County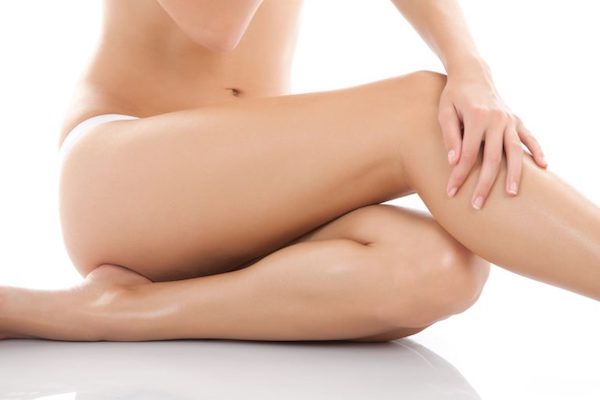 Qwo is an FDA-approved injectable cosmetic that reduces the appearance of cellulite in the buttocks. This stubborn condition can be resistant to diet and exercise, and many treatments have either proved ineffective or involved invasive techniques: or both. Qwo is different. This simple injection can be applied directly to individual cellulite dimples for a proven smoothing effect.
Interested? Well, keep your pants on – or don't!
Imagine being able to confidently enjoy short, revealing bottoms, and not worrying about taking a coverup to the beach or pool. You may even find you've traded in your boy shorts for a string bikini. What else has cellulite kept you from enjoying?
At DermFx, we know that the Californian lifestyle often leaves patients feeling exposed, and we want everyone to feel their absolute best, no matter what they're wearing. Cutting-edge technology is something else our golden state is famous for, and that's why we're eager to offer the latest advances in MedSpa services. To learn more about Qwo, call our offices at 1-800-MY-BOTOX. We have offices conveniently located across the OC. Come see us in Dana Point, Sunset Beach, Redondo Beach, Newport Beach, or Orange. 
About Cellulite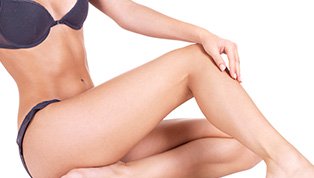 As if it couldn't get more unappealing: scientists still aren't exactly sure what causes cellulite. But, we do know what it is. And, thanks to Qwo, we know how to treat it.
The dimpled appearance of cellulite is formed by strands of connective tissue that connect muscles to the underside of the skin and pass through the layer of fat in between.
These strands are called the fibrous septae, and it's their job to hold things in place. But when they become shortened, their attachment points become visible as the tiny divot that interrupts an otherwise smooth exterior surface of the skin. (1) That's why fatty areas like the buttocks and thighs are prone to cellulite, but fat reduction alone isn't always enough to eliminate its appearance. 
80% to 98% of women experience cellulite in their adulthood. Men rarely do. (2) 
Not only do women have more body fat than men, their fat and fibrous septae are arranged differently, and in a way that contributes to the appearance of cellulite. While men have connective strands that run at an angle, women's septae run perpendicular to the surface of the skin, increasing the appearance and occurrence of this unwanted effect.
Benefits of Qwo
Most cosmetic medical solutions for cellulite improve its puckered appearance by disconnecting these tight connecting fibers. Once the underlying tension is released, the skin is able to regain a smooth unmarred surface. Unfortunately, many of these procedures involved actual incisions and other invasive techniques. 
Qwo can treat cellulite and achieve impressive results with a fast injectable application.
The secret is in the formula. Qwo contains not one, but two collagen-dissolving enzymes that deliver a controlled dose to the root of the connecting fiber. Once beneath the skin, the formula detaches the fiber, and the formerly constricted skin is released. (3) This fast injectable features less bruising and a quicker recovery than other cellulite treatments. 
Candidates for Qwo
Qwo is a simple treatment for a complex problem. Unfortunately, cellulite is a common condition in women and can persist regardless of weight, and your best efforts for diet and exercise. Candidates for Qwo are frustrated with the "mattress" or "orange-peel" texture of their rear.
Qwo is not approved for women that are pregnant, plan to become pregnant, or are currently breastfeeding. We'll assess your candidacy for Qwo during your consultation at DermFx, so if you'd like to say sayonara to cellulite, schedule an appointment today!
Personal Consultation
During your personal consultation, you'll have the opportunity to ask all of your aesthetic questions. One of our experienced staff members will make you feel right at home, and review your medical history and cosmetic concerns. DermFx offers a wide variety of MedSpa services, so if Qwo isn't the best solution for you, we'll be happy to make other recommendations. To learn more about the other treatments and procedures that can boost your confidence and make you feel your best, follow our blog. There's so much to learn about today's MedSpa services! 
Get Ready to Qwo
If you are a good candidate for cellulite reduction with Qwo, we'll give you detailed, personalized instruction on how to prepare for your injection session. Qwo is proven safe and minimally invasive, but there are a few things you may need to do to prepare for your treatment session.
As before other cosmetic procedures and injections, please stop taking:
Aspirin, Ibuprofen, Aleve, or other NSAIDs
Blood-thinning or anti-inflammatory supplements like fish oil
Any other blood-thinning supplement or medication, unless advised otherwise by your doctor
Qwo uses a delicate needle, but you will experience some bruising at the injection site. Many blood-thinning medications, and alcohol, can worsen this.
Procedure
Once you and your nurse injector have identified the areas that you'd like to treat, they'll be marked for injection. You'll relax on your stomach and the area will be sanitized. Qwo injections use a simple syringe, which is inserted directly into the cellulite dimple. Your injector will be able to address up to two dozen or so divots in your backside in only 10 minutes. Get ready to get smooth! You'll relax for another five minutes as Qwo gets to work, and when your time is up, you'll be able to continue your day.
After Qwo
Since Qwo is such a fast and easy procedure, you won't have to put much on pause. However, patients typically report some soreness and bruising in the injection sites in the days following their treatment. Qwo delivers the best results after evenly staged sessions, and results occur gradually. With each injection session, bruising and soreness become less noticeable, although we recommend timing your treatment sessions so that you can avoid having to worry about any bruising during swimsuit season.
Results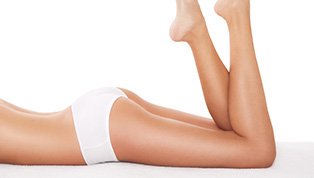 The recommended course of treatment with Qwo is three injections, with three weeks between each session. You'll enjoy gradual improvements as Qwo gets to work, and be able to admire your final results in about six weeks after your final session. Qwo is a relatively new treatment, but patients have reported results that last for over a year.
Corresponding & Complementary Procedures
With aging, many parts of the body can lose their firm smoothness. Since the exact cause of cellulite is still up for discussion, it's impossible to take preventative measures when it comes to your bottom. However, taking good care of the rest of your skin is an important preventative measure for long-term vibrance. DermFx carries a full line of proprietary medical-grade skincare that can keep your facial skin nourished, dewy, and protected. Request a free skin consultation so that you can pinpoint and prevent the most visible signs of aging. 
If you already love your skin care regimen but aren't happy with the lines and wrinkles that are appearing on your face, it might be time to consider another popular injectable: Juvederm!
This beloved dermal filler uses potent hyaluronic acid to plump lips and fill in lines and wrinkles. It's tried, true, and temporary, so you can decide whether it's right for you without committing to a permanent procedure. 
How Much Does Qwo Cost in Orange County?
At DermFx, we make sure that every treatment we perform is customized to suit our patient's unique needs. Because cellulite varies widely in severity and may respond differently to Qwo, the price of your injections will depend on your aesthetic goals. We'll be able to give you an accurate estimate for the price of your individual sessions and overall treatment plan during your personal consultation. 
FAQ
What is Qwo?
Qwo is an injectable cosmetic with the active ingredient collagenase clostridium histolyticum-aaes (CCH). This formula is a combination of two purified bacterial enzymes that disrupt targeted collagen structures. When injected into the site of cellulite, This pharmaceutical detached the collagen connective fiber that causes the dimpling that characterizes cellulite.  
Where can Qwo be used?
Qwo is FDA approved for use in the buttocks of adult women. Qwo is injected into the center of each cellulite dimple to break down the collagen fiber that is pulling the skin.
Can I sit down after a Qwo session?
After your injector completes the last injection, you'll be left to remain on your stomach for another few minutes. After that, you'll be free to go about your day and sit, stand, or work out.
References
Anatomy of subcutaneous structures in areas with and without cellulite by magnetic resonance images. Journal of the American Academy of Dermatology. 2008;58(2):AB135. doi:10.1016/j.jaad.2007.10.597
Bass LS, Kaminer MS. Insights Into the Pathophysiology of Cellulite: A Review. Dermatol Surg. 2020;46 Suppl 1(1):S77-S85. doi:10.1097/DSS.0000000000002388
McLane, M. P. (2020, August 23). Human Pharmacokinetics and Safety of Subcutaneous Collagenase Clostridium Histolyticum in Women. JDDonline – Journal of Drugs in Dermatology. https://jddonline.com/articles/dermatology/S1545961620P0852X