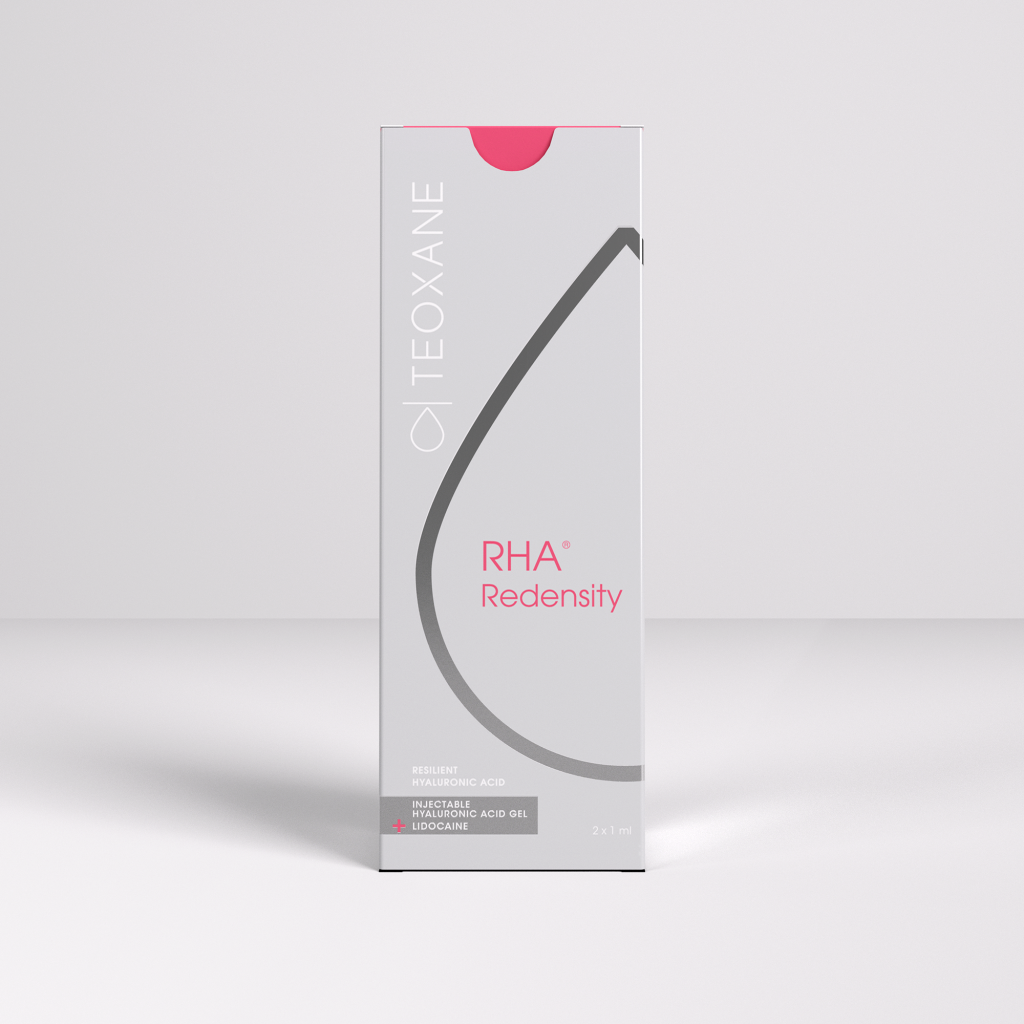 Introducing the RHA Redensity Skin Booster, the weightless lipstick line treatment! RHA Redensity is the newest addition to the RHA collection of hyaluronic acid fillers and is the only FDA-approved hyaluronic filler that targets the dynamic smoker's lines around the mouth. This was made to mimic the natural hyaluronic acid already found in the body.
RHA Redensity has a thinner consistency and is designed to move with everyday facial movements to provide the most beautiful, natural results, making it a great filler choice for treating moderate to severe lines around the mouth.
It also has the highest stretch of any hyaluronic acid filler currently on the market in the US, which is another reason why it's the perfect filler for areas with dynamic facial movements.
Schedule a FREE consultation with one of our providers today to see if RHA Redensity would be a great filler choice for you!
FAQs
How is RHA Redensity different than other hyaluronic acid fillers?
RHA Redensity is designed to treat dynamic lines and provide natural results while regular HA fillers only treat static lines.
How long does RHA Redensity last?
RHA Redensity lasts up to 1 year.
Does RHA Redensity hurt?
RHA Redensity contains lidocaine to make treatments more comfortable. We also apply topical numbing cream to minimize discomfort.