Platelet Rich Fibrin, or PRF, is a newer, more natural treatment option that combats the signs of aging & restores a youthful appearance. PRF uses your own platelets, fibrin, and white blood cells instead of chemicals to promote collagen production, tighten skin, and more!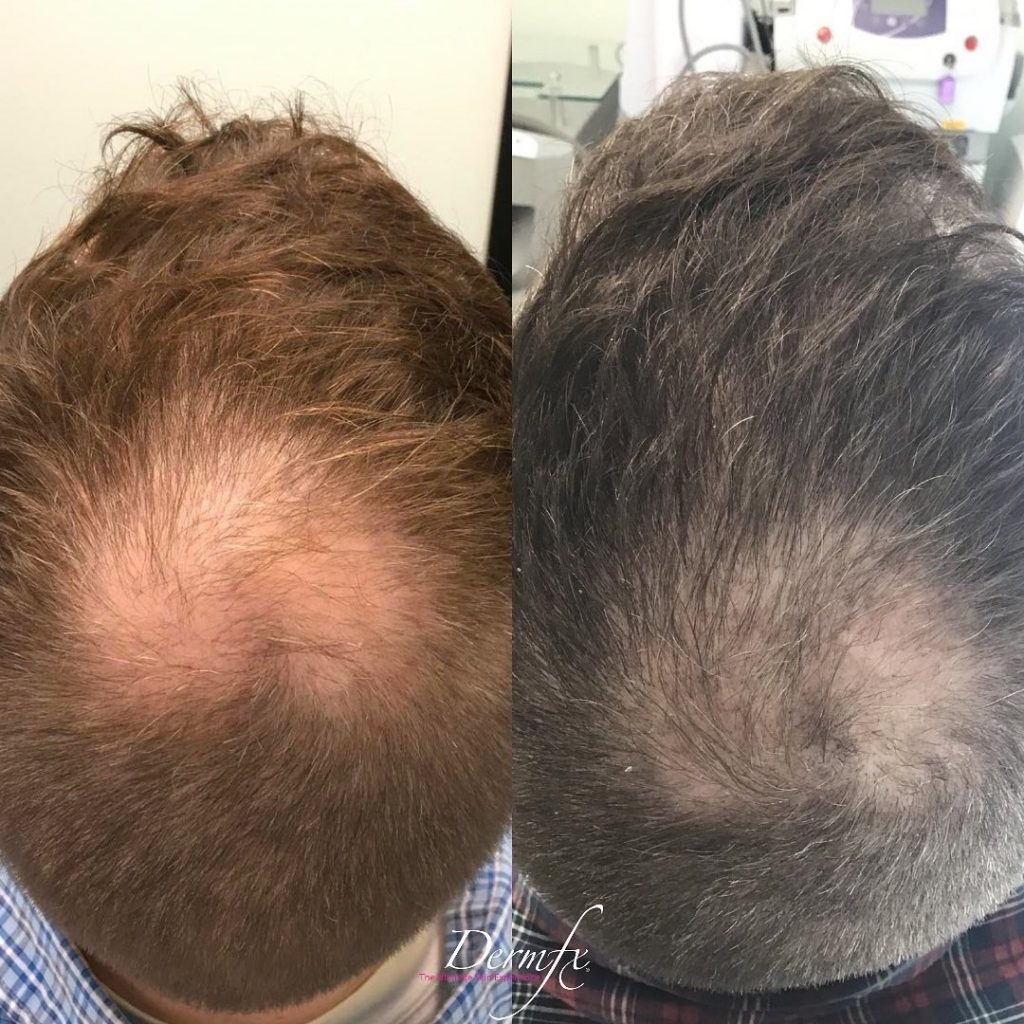 Here are the 3 surprising ways you can use PRF to turn back the hands of time:
PRF in Filler
The benefit of PRF as a filler is that it includes your growth factors which help stimulate new collagen production & reverse signs of aging.
The treatment starts by drawing your blood & spinning it in the centrifuge to separate the PRF from your red blood cells. Your provider will then use the PRF to add it into a filler of your choice such as Juvederm, Belotero, or Restylane, or inject it by itself.
PRF is great as an under eye filler because it helps with the dark circles, wrinkles, and loose skin in the area. It can also be injected to other common areas to smooth & rejuvenate the skin.
Because the PRF uses your own blood for the injection, it is very safe with little to no side effects! The potential side effects include a bit of redness, swelling, or bruising.
If you're looking for a more natural treatment and don't want to rely too much on dermal fillers, PRF injections may be the right treatment for you!
PRF Hair Restoration
Experiencing hair loss, thinning hair, or balding? We understand how truly frustrating this can be and how dramatically it can impact your self-esteem.
If you're tired of hiding your hair loss, are ready to find a solution, and ready to get your confidence back, you have to check out PRF Hair Restoration.
Similar to the PRF filler injections, at your PRF hair restoration treatment, your provider will draw your blood, spin it in a centrifuge & then inject into the scalp to stimulate new hair production. You can start to see new hair growth after one session but we do recommend an initial series of 3-6 treatments with maintenance treatments in between for optimal results.
After a series of treatments, you should notice fuller, thicker hair after a few months!
You may experience some soreness in the areas of injection, but otherwise, there are little to no side effects with PRF Hair Restoration.
Also, if you've over plucked your brows in the past, this treatment can also be used to grow eyebrow hairs as well!
Microneedling/Scarlet RF with PRF
Since PRF uses your own platelets & growth factors, adding PRF onto your microneedling or Scarlet RF treatment helps enhance the healing process, promote collagen production & optimize results.
This treatment is great for acne scars, stretch marks, skin tightening & overall skin rejuvenation!
During your microneedling/Scarlet RF with PRF treatment, your provider will apply numbing cream on your skin to make your treatment more comfortable. They will draw your blood, spin it in a centrifuge to separate the PRF & then the PRF can either be injected underneath the skin or applied on top.
We recommend a series of at least 3 treatments for the best results.
FAQs:
What is the difference between PRP & PRF?
fibrin, growth factors & white blood cells. The PRF fibrin yields more/better results!
How do I know if PRF is right for me?

We recommend scheduling a FREE consultation with one of our providers so they can examine, discuss your aesthetic goals & create an individualized treatment plan for you!